Warhawk Spotlight: AUM graduate named a Teacher of the Year by Montgomery Public Schools
Warhawk Spotlight: AUM graduate named a Teacher of the Year by Montgomery Public Schools
by Neil Probst | Feb 26, 2016
Constant Improvement: Dawn Ellis, who credits her AUM education for helping her "grow academically as a student and professionally as an educator," recently was named a Teacher of the Year by Montgomery Public Schools.
Ellis, who earned a Bachelor of Science in Education in Collaborative K-6 and Elementary Education, a Master of Education in Early Childhood Special Education, and, most recently, an Education Specialist degree in K-6 Special Education, all from AUM, was recently named a Montgomery Public Schools (MPS) Teacher of the Year.
Ellis, who is in her seventh year teaching for MPS, is a Special Education teacher at Peter Crump Elementary School and teaches 3rd-5th grade students in a self-contained classroom setting.
"I feel honored to receive recognition for my accomplishments in the Montgomery Public School System," said Ellis. "I am proud to work for a school that strives to promote an excellent teaching environment for all students."
Ellis also is proud and grateful for her AUM education.
"During my time with the School of Education's Special Education department, I became competent, committed, and reflective in my role as a teacher," Ellis said. "The professors pushed me to become the best student I could be while teaching me successful methods and strategies to implement in a classroom of my own. My time at AUM prepared me to become an effective classroom teacher and taught the importance of collaborating with colleagues."
Ellis has taken the methods and strategies learned at AUM and blended them with her own unique interests, such as gardening, which she employs in her classroom at Peter Crump.
"While working on my Ed. S, I read several journal articles that correlated the educational and sensory benefits of a school garden with students who have special needs," Ellis said. "This, along with being raised by parents and both sets of grandparents keeping a garden, inspired me to create one at school."
As a result, Ellis's students gain an appreciation for the outdoors while learning.
"Our class not only facilitates the growth of fruits and vegetables, but we also teach and reinforce math and reading concepts in this outdoor space," Ellis said. "The goal for the garden is to provide an outdoor classroom that fosters practical academics and life skills to benefit each student's educational progress."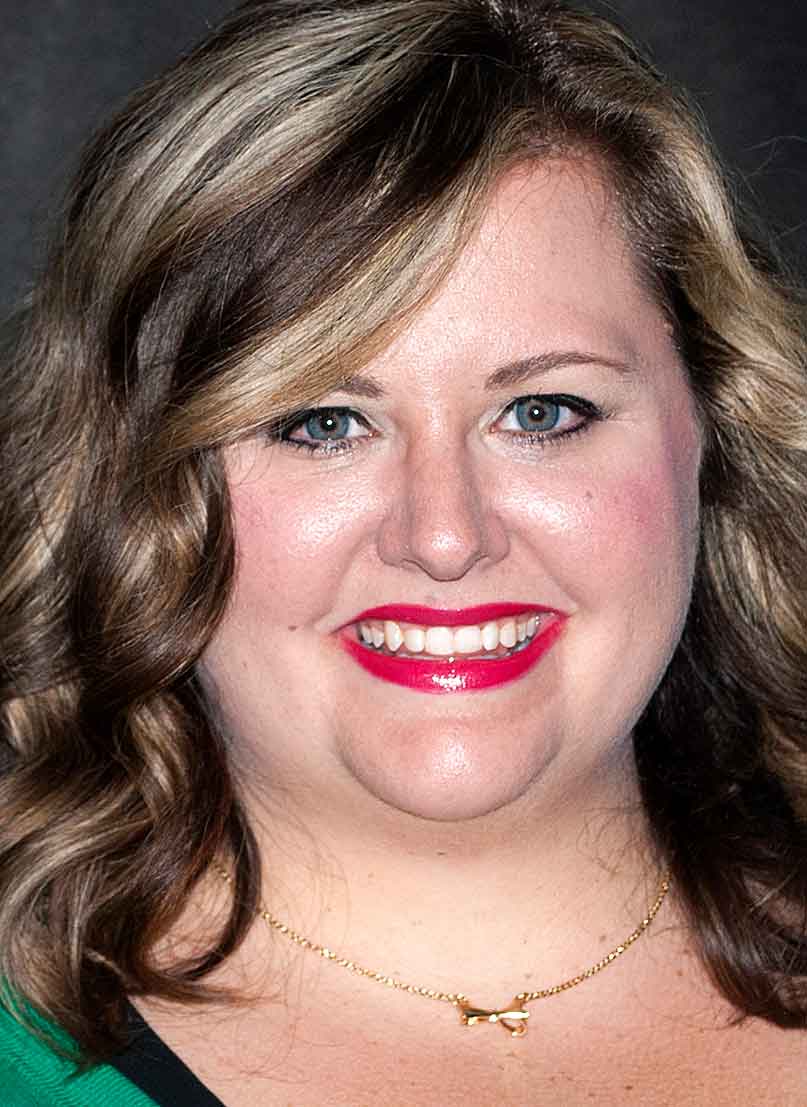 Teaching is fun for Ellis, an experience that developed through her AUM education.
"Knowing that I make a difference in kids' lives motivates me to be the best educator I can be," Ellis said.
"Becoming a teacher has been a dream of mine since I was a child. It was not until I started college that I became passionate about special education. I have high expectations of all my students no matter their ability level, but I also have built a strong rapport with each of them and provide them the best resources to perform with success."
Not surprisingly, the College of Education team at AUM is proud as well.
"The Special Education program area is thrilled that Ms. Ellis has received this award," said Dr. Kate Simmons, professor of Special Education and head of AUM's Department of Counselor, Leadership, and Special Education. "This award appropriately reflects the endless hours Ms. Ellis has been teaching students with exceptionalities in her classroom and the time spent completing coursework here at AUM."
Simmons especially applauds Ellis's efforts to help students with special needs.
"We acknowledge the positive contribution she has made on the lives of students with disabilities. On behalf of the Special Education program area, we congratulate Ms. Ellis and wish her unlimited success in the future!"
(Editor's note: The Warhawk Spotlight features news about people, projects and programs at AUM that illustrate our Core Values. Need a refresher on our Core Values?)