Warhawk Spotlight: Alums land jobs at NCAA schools
Warhawk Spotlight: Alums land jobs at NCAA schools
By Ryan Preskitt
Students First: Casey Page and Cayla Morgan, who both obtained master's degrees from AUM's College of Education, were recently offered positions in athletic programs at the University of Arkansas and the University of Pittsburgh, respectively. Both grads attribute their experience at AUM, particularly the support of AUM faculty and staff, to their recent success. Page, who graduated in 2015, and Morgan, who graduated in 2016, both concentrated their degree studies in the Kinesiology department's Sport Management program.​
Casey Page
Casey Page, originally from Birmingham, received her undergraduate degree in Mobile and then moved to Auburn, where she attended high school. Once back in Auburn, she began investigating in-state Master's programs in Sport Management.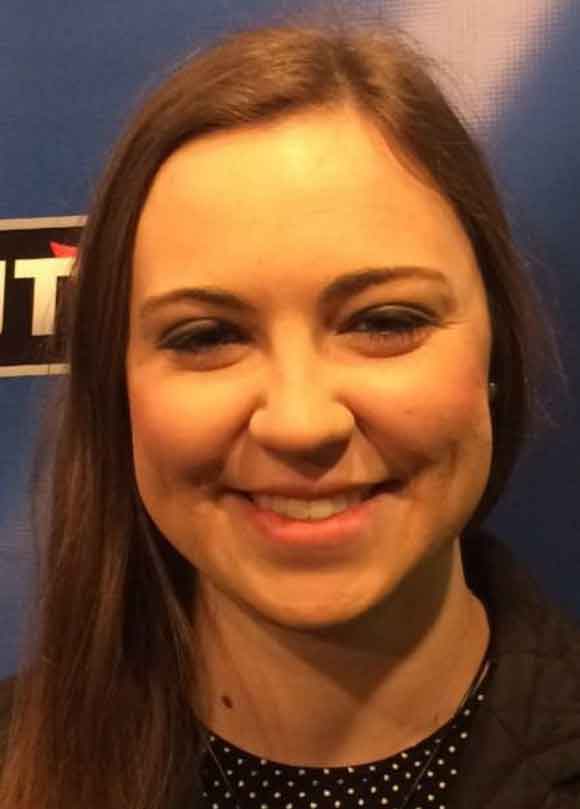 "I graduated with my bachelor's degree and decided that I wanted to change the direction of my career," said Page.
Page reached out to AUM professors Dr. George Schaefer and Dr. Cornell Foo in the department of Kinesiology and visited one of their classes. She was quickly convinced that AUM was the right choice for her.
"I was thoroughly impressed," said Page. "They would help me achieve my goals and dreams of having a career in NCAA athletics."
Page's first impression of AUM's Kinesiology program proved accurate. She credits the skills in marketing, management and promotion that she developed at AUM in her recent career success: She now works at the University of Arkansas at Little Rock, overseeing all ticket operations and managing business functions.
"Attending AUM for my Master's degree was the best decision I have ever made," said Page. "At this point in my career, I am where I want to be and attending AUM has helped me achieve that because I could not have experienced what I had anywhere else."
Cayla Morgan
Cayla Morgan had her own unique set of challenges when she came to AUM. After earning a graduate assistant opportunity in the athletics department, she moved to Alabama from her hometown of Cincinnati, Ohio. She found AUM to be supportive both academically and socially.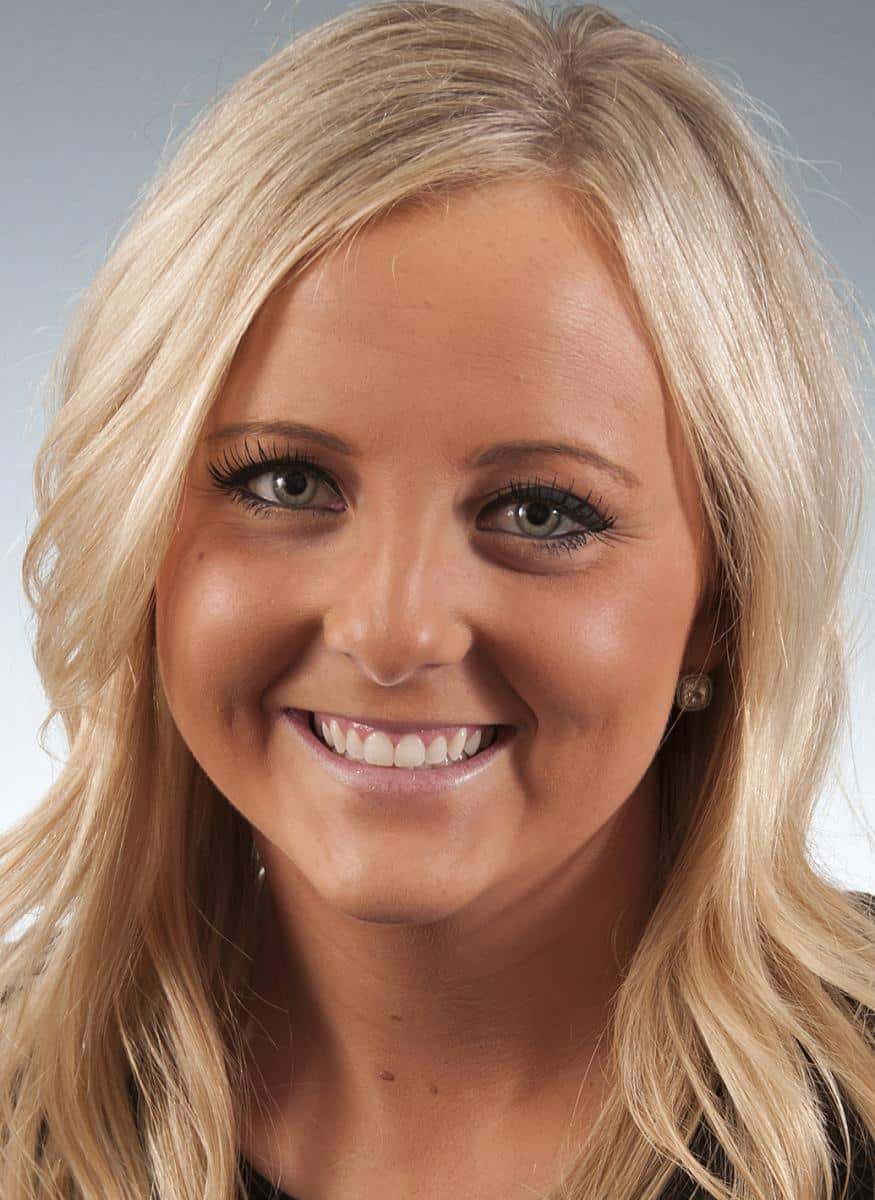 "The relationships with the sport management professors and their 'go get it/do it' attitudes helped me really strive for what I want to accomplish career-wise," said Morgan. And her most recent accomplishment is landing a dream job in the University of Pittsburgh athletics department, where she is in charge of marketing, advertising, promotion and media distribution for the university's varsity sports.
She's thrilled with her new home: "The staff are friendly, the athletic teams are competitive, and the marketing team is top-notch! It is definitely a great place to start my career," said Morgan.
"Studying at AUM has allowed me to meet many new people. Coming to Alabama from Cincinnati, and not knowing anyone in the area forced me to step out of my comfort zone and interact and get involved with many new things," said Morgan.
Through these new interactions, as well as the openness of the AUM staff and faculty, Morgan was able to develop a new network by which she could advance her knowledge and search for possible jobs. "Putting yourself in situations where you are noticed and able to connect and talk with new people is always great; you never know who is standing next to you! 'Network, network, network' — as if many students haven't heard this over and over again — it really is the key."
Both Page and Morgan have achieved great starts for their careers, and both are grateful to AUM for being a crucial component to their success.
Page and Morgan's stories illustrate AUM's Students First core value and the vital role it plays in helping graduates build the life they choose.
(Editor's note: The Warhawk Spotlight features news about people, projects and programs at AUM that illustrate our Core Values. Need a refresher on our Core Values?)