McMichael to join Auburn University at Montgomery as College of Liberal Arts and Social Sciences dean
McMichael to join Auburn University at Montgomery as College of Liberal Arts and Social Sciences dean
FOR IMMEDIATE RELEASE
McMichael to join Auburn University at Montgomery as College of Liberal Arts and Social Sciences dean
Auburn University at Montgomery will welcome a new dean for its College of Liberal Arts and Social Sciences in the new year.
Andrew McMichael, formerly associate dean of the Potter College of Arts & Letters at Western Kentucky University, will assume the deanship on January 28, 2019.
"I had a couple of colleagues who said, `You have to look at this place. There is really something going on there,'" McMichael said of Auburn University at Montgomery. "I looked at the high quality of the student body and also saw that the faculty have amazing credentials. As soon as I took a closer look, it really jumped out at me."
AUM Provost and Vice Chancellor Mrinal Varma said McMichael brings "impeccable credentials" to Auburn University at Montgomery.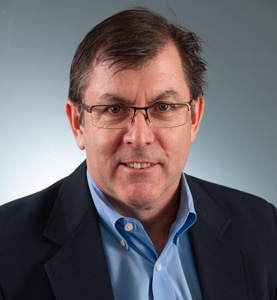 "Dr. McMichael's extensive administrative experience made him an ideal fit for the College of Liberal Arts and Sciences deanship," Varma said. "His understanding of strategic planning, development and student recruitment and retention, in particular, will be highly beneficial to the college.
"We are grateful to Associate Provost for Undergraduate Studies Joy Clark for leading the search committee and also appreciate Associate Provost Matt Ragland's service as acting dean of the College of Liberal Arts and Social Sciences."
McMichael, a professor of history, served as assistant dean of Western Kentucky's Potter College of Arts & Letters from 2009 to 2016 before assuming the role of associate dean. In his most recent position, McMichael focused on budget management, development and advancement, diversity initiatives, strategic planning and recruitment and retention of students.
McMichael earned bachelor's and master's degrees in history from George Mason University and earned his doctorate from Vanderbilt University. He also earned a certificate from Harvard University's Management Development Program.
McMichael has served as author, co-author or editor for eight books and has published a dozen peer-reviewed articles, chapters and entries. His research and teaching interests include British colonial North America and its connections with Latin America, as well as the cultural history of alcohol. As a faculty member, McMichael said he places on emphasis on challenging students "to think about history in new ways" and to pay careful attention to how it is "packaged, sold and `used' in the public space."