Kelley named director of Continuing Education and Community Engagement
Neal Kelley has been named the new director of Auburn University at Montgomery's (AUM) Continuing Education and Community Engagement program.
In his new role, Kelley is responsible for providing leadership, strategy and operational excellence for the sustained success of AUM's Office of Continuing Education and Community Engagement. The office oversees training for state education, management and law enforcement professionals, as well as offers ACT prep and professional development courses. The office is also home to AUM's Osher Lifelong Learning Institute.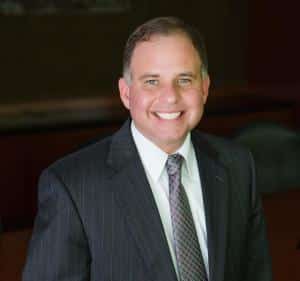 "This position plays a pivotal role in leading and expanding the footprints of continuing education and community engagement in the region," said AUM Provost and Senior Vice Chancellor Mrinal Varma. "Additionally, as a pillar of community support and engagement, Mr. Kelley oversees, trains, coordinates, facilitates, and provides targeted and customized educational programming for nontraditional students and adults."
Kelley has served as a senior training consultant for AUM's Office of Continuing Education and Community Engagement since 2014. During this time, he also served as director of Alabama's nationally accredited Certified Public Manager® (CPM) training program facilitated by AUM. In this role, he was responsible for overseeing the design, delivery, management, administration, and continual improvement of the program and its curriculum for participants.
An accomplished leader, Kelley has held several management roles throughout his 20-year career in project management, curriculum development and team building. Prior to AUM, he served nearly 10 years as director of operations and training for Virginia-based Leadership Training International (LTI), a nonprofit training organization for churches, schools and ministries. As a master trainer with LTI, he conducted leadership seminars and train-the-trainer workshops across the U.S.
In addition to his professional interests, Kelley stays actively involved in the community and serves on the board for several nonprofit organizations. He holds a bachelor's degree in mathematics from Troy University, a Master of Business Administration degree from Auburn University, and a Master of Divinity from Regent University in Virginia Beach, Va.