Office of Advancement restructured, two staff members promoted
Two Auburn University at Montgomery staff members have earned promotions as the university reorganizes its fundraising and alumni outreach efforts.
Eve Rhea, who joined AUM in May 2019 as Executive Director of Development, will now serve as Associate Vice Chancellor for University Advancement. Valerie Rankin will now serve as Director of Alumni Affairs after serving as Coordinator of Alumni Affairs.
Under a new organizational structure, AUM's Office of Advancement will encompass all of the university's development and alumni-related initiatives.
"Auburn University at Montgomery has experienced encouraging growth and seen a heightened level of engagement from its alumni in recent years," AUM Chancellor Carl A. Stockton said. "This new organizational model will allow AUM to be more purposeful in how it connects donors and alumni to its mission. We are thankful to have Eve and Valerie guiding our strategic initiatives in these areas."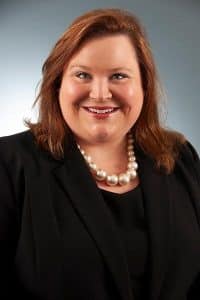 Rhea previously served in a variety of development roles at the University of Alabama at Birmingham. A native of Birmingham, Rhea served as Director of Development for UAB's School of Nursing for five years. She also led fundraising and donor engagement efforts for UAB's School of Medicine, working closely with several departments.
Rankin, who earned her MBA at AUM after completing a bachelor's degree in marketing from Auburn University, has managed AUM's alumni programs since 2015.