Auburn University at Montgomery named to The Princeton Review's 2020 "Best in the Southeast" list
Auburn University at Montgomery named to The Princeton Review's 2020 "Best in the Southeast" list
Auburn University at Montgomery (AUM) has been named one of the "Best Colleges in the Southeast" by The Princeton Review.
AUM was listed among 142 of the best universities in the southeast by The Princeton Review and recommended in its web feature, "2020 Best Colleges: Region by Region." The feature lists a total of 656 colleges in five regional zones — Northeast, Southeast, Midwest, West, and International — viewed as "academically outstanding." Schools were selected on the basis of academic excellence, as well as qualitative feedback from students.
The Princeton Review, an education services company, also recommended schools for the feature based on institutional data for admissions selectivity, fire safety, quality of life, green rating, as well as students satisfaction with faculty and access to financial aid.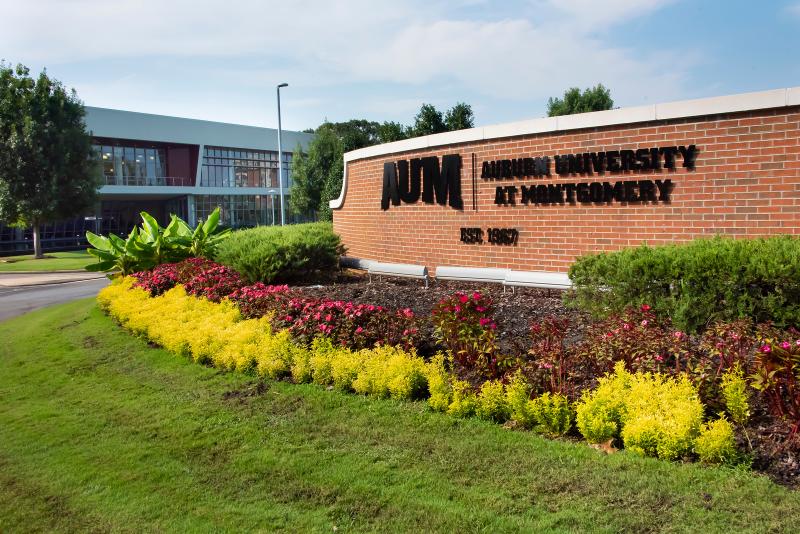 "We chose Auburn University at Montgomery and the other outstanding institutions on this list primarily for their academics," said Robert Franek, The Princeton Review's Editor-in-Chief. He noted that the company considered data from its survey of administrators at several hundred colleges in each region, information from staff visits to schools over the years, and the opinions of college counselors and advisors whose perspectives the company solicits.
"We also consider what students enrolled at the schools reported to us on our student survey about their campus experiences," Franek added.
AUM students participated in an 80-question survey to provide feedback about their college experience. According to editors at The Princeton Review, Auburn University at Montgomery students say that AUM is "one of the gems of the South in that it is much more diverse than many other places in the area" and offers "degree plans for pretty much everything, no matter what job you're looking for," with nursing, business and education distinguishing themselves as top academic programs.
"Auburn University at Montgomery is a growing, student-centered campus community of more than 5,000 students from diverse backgrounds," said AUM Chancellor Carl A. Stockton. "This recognition speaks to Auburn University at Montgomery's efforts to ensure our students receive a high-quality education, learn from world renowned faculty and have access to the resources they need to succeed and thrive as members of a global workforce."
The 142 colleges The Princeton Review chose for its "Best in the Southeast" 2020 list are located in Alabama, Arkansas, Florida, Georgia, Kentucky, Louisiana, Mississippi, North Carolina, South Carolina, Tennessee, Virginia, and West Virginia. The Princeton Review also designated 224 colleges in the Northeast, 159 in the Midwest, 127 in the West, and four in the International region as best in their locales.
Collectively, the 656 colleges on The Princeton Review's "regional best" lists for 2020 make up about 22 percent of the nation's 3,000 four-year colleges.