AUM multimedia storytelling camp prepares high schoolers for future careers in media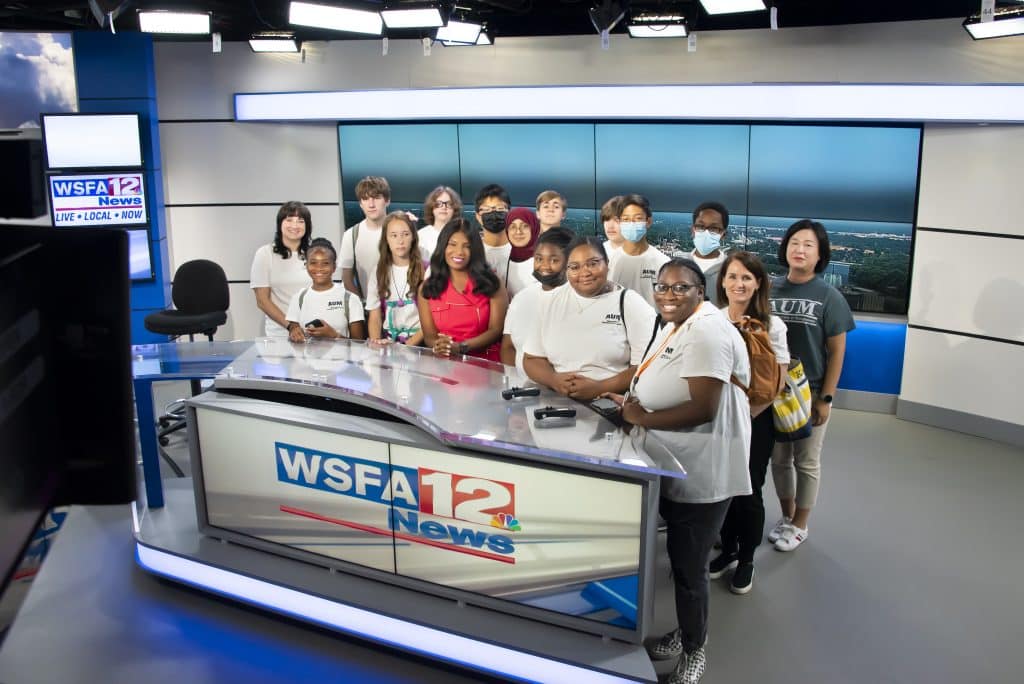 From podcasts to TV news stories, multimedia storytelling is one of the most compelling ways to tell stories to connect visually and emotionally with audiences.
Auburn University at Montgomery will host a summer camp for high school students to explore using imagery, audio and video to create multimedia stories — such as podcasts — to prepare them for future careers in media. The 2023 A.V. Storytelling Camp camp is offered through AUM's College of Liberal Arts and Social Sciences' Department of Communication and Theatre.
"AUM's five-day, intensive summer camp will be devoted to helping rising ninth-12th graders produce audio and video stories," Communication and Theatre Lecturer and Camp Director Katherine Irwin said. "Students will learn about exciting media careers, including podcasting, TV and public relations while learning the architecture of how to build a memorable podcast and video clip."
Campers will receive career advice from AUM communication faculty and local media professionals. Scheduled guest speakers include Magan McTear, promotions manager at WSFA 12 News; Brian Lyman, editor of the Alabama Reflector; and Rick Hendrick, operations manager for Cumulus Radio Station Group and voice of the Montgomery Biscuits.
Camp participants will also create a feature story-turned podcast episode and video segment to add to their portfolio of creative work. The program will conclude with a listening party and viewing of campers' work.
AUM's A.V. Storytelling Camp 2023, which is free for participants, will take place June 12-16 from 9 a.m.-4 p.m. in AUM's Department of Communication. The deadline to register online is Wednesday, June 7.
The camp includes all meals, snacks, drinks, program instruction materials and equipment. Transportation for off-campus local media tours will be provided.