AUM awarded John Templeton Foundation grant to study civic identity, civic virtues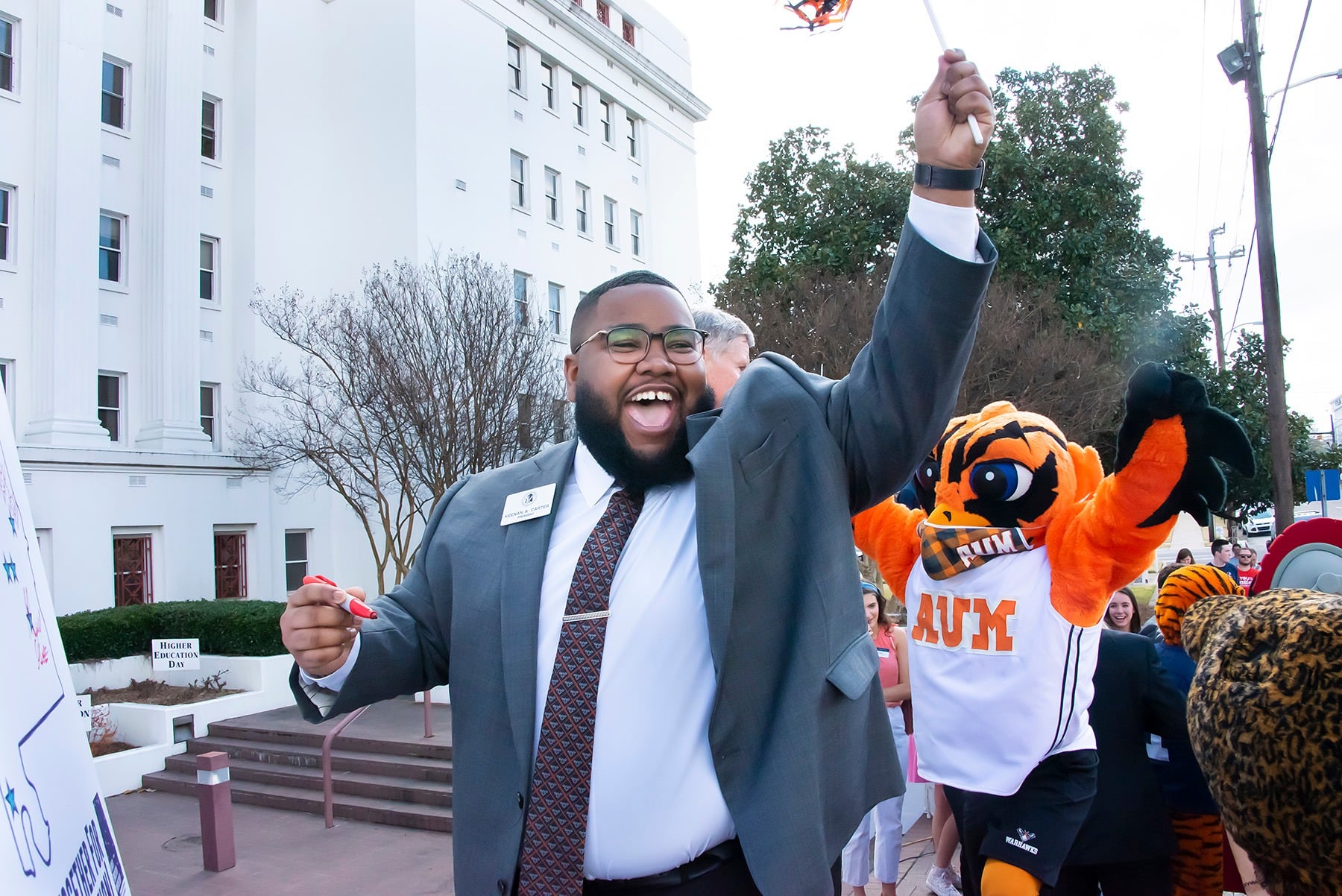 A $333,845 grant from the John Templeton Foundation has been awarded to Auburn University at Montgomery to establish campus initiatives and community partnerships that educate students, faculty, staff about civic identity and civic virtues.
The three-year grant will support the AUM project "From Civil Rights to Civic Virtue: Forming Character through Community," which will be overseen by an interdisciplinary team of AUM faculty and staff members. The project's co-leaders are Aaron Cobb, associate professor of philosophy, and Lynn Stallings, director of AUM's Honors Program.
"We aim to study whether participation in small communities of practice will increase engagement in civic activities and generate reflective insights about a participant's sense of civic identity and expressed commitment to civic engagement," said Cobb, the project's director. "We will also explore whether civil rights centered and character-focused curricula and pedagogies help to increase virtue and civil rights literacy."
A major component of the grant is that it allows faculty to develop academic coursework to help students cultivate a sense of civic identity, or citizenship, to prepare them to be global citizens and for life in general, Cobb said. The project also aligns with AUM's core values of citizenship and community engagement, he said.
"Through developing hands-on service experiences and academic coursework, our goal is to help students form their civic identity and encourage them to become active participants in the democratic process," he said. "Understanding how we can develop traits that enable us to pursue justice is vital to promoting better communities."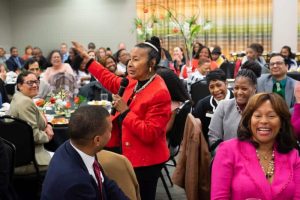 The grant's leadership team will form a Civil Rights and Civic Virtue Society at AUM that will be responsible for creating programs, events, summer seminars, and inviting speakers to campus around the grant's theme of "civic identity and civic virtue." The society will also lead efforts to create partnerships within the Montgomery community on civic engagement projects and develop new community-engaged learning opportunities in curricular and co-curricular settings.
AUM students will benefit from these increased opportunities to learn about civil rights history by engaging regularly with faculty in community service and through newly developed curriculum that encourages them to reflect on the role of civic virtues in promoting better communities, said Stallings, the project's co-director.
"We believe that our location in a city known as the birthplace of the civil rights movement provides an ideal context for thinking about the role of civic virtues in action," she said. "Civil rights leaders and heroes demonstrated extraordinary courage, hope, perseverance and solidarity in their pursuit of justice. We're excited to use their work as a foundation for helping students gain a better understanding of their civic identity and commitment."
Programming and events developed by the Civil Rights and Civic Virtue Society — which students will be able to join — will focus around central themes and questions of the grant. Students will also be invited to participate in a week-long summer seminar on the development of civic virtues such as courage, hope, justice, perseverance, and solidarity through learning about the context of civil rights history, as well as explore historic sites and museums in the Montgomery area that are crucial to understanding the civil rights movement.
Partnering with community groups will be important in helping students learn the significance of the civil rights movement, its leaders, and civic engagement as it relates to their role in society and political beliefs, Stallings said.
"The grant is designed to engage with the community intentionally through structured community-engaged learning opportunities," she said. "We want students to think carefully about the development of civic virtues so they will be given the opportunity to participate in small communities who engage in common readings related to the grant themes, such as civic identity and commitment, while engaging in community service projects."
As part of the grant, AUM will hold an annual conference for students and faculty to present and share their experiences within the program and what they have learned through coursework, Stallings said.
"We hope to see the transformative power of civic education and how these learning opportunities have impacted the AUM community at the completion of the study," she said.
The grant also has a deeper educational purpose, which can be found in the words of Martin Luther King, Jr. who wrote: "Intelligence plus character — that is the goal of true education," Stallings said.
"This is a core idea at the heart of our grant," she said. "A true education must do more than give us intellectual competence. It must help us to develop character traits that enable us to live well together in society."
AUM's Civil Rights to Civic Virtue leadership team includes faculty members Aaron Cobb (Director), Lynn Stallings (Co-Director), fellow faculty members Brittni Anderson, Chelsea Ward, Tara Beziat, and Brooke Burks, and staff member Amy Ingram.
Civil Rights to Civic Virtue Kickoff
What: The Civil Rights to Civic Virtue Kickoff event will be held for faculty and staff to learn more about the grant project. Attendees will visit Shady Street Park, a Montgomery Moving Forward initiative, and the Equal Justice Initiative's Legacy Museum.
When: August 25-26, 11:00 a.m. – 3:30 p.m.
Where: Auburn University at Montgomery
Speakers: Julie Hatcher, professor emeritus at Indiana University-Purdue University Indianapolis, will deliver the talk "Developing Civic-Minded Graduates through Community-Engaged Teaching, Research and Service" as the event's keynote speaker on Thursday, August 25. Jason Baehr, professor of philosophy at Loyola Marymount University, will give the keynote address, "Educating for Intellectual Virtue," on Friday, August 26.
Registration: Open to faculty and staff. RSVP online.
For more information: See the full schedule of events.