Warhawk Weekly 5–1: Have you seen this print?; Commencement Saturday
Warhawk Weekly 5–1: Have you seen this print?; Commencement Saturday
NEWS
Have you seen this print?
Summer 2018 Payment Plans open
Family Campaign continues
Keep up with class updates!
EVENTS
Commencement — Cheer for your friends live or Online
Author Event — John Harvard
REMINDERS
Weeks of WOW submissions
Experience China Summer Camp
Filibuster seeking editor and designer
Have you seen this print?
Marc Chagall's lithograph Lovers needs to be located. The image is part of the Art Collection held by the Department of Fine Arts. Anyone with knowledge of the work should email Dr. Naomi Slipp or call 334-244-3112.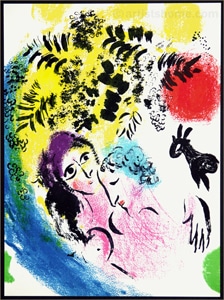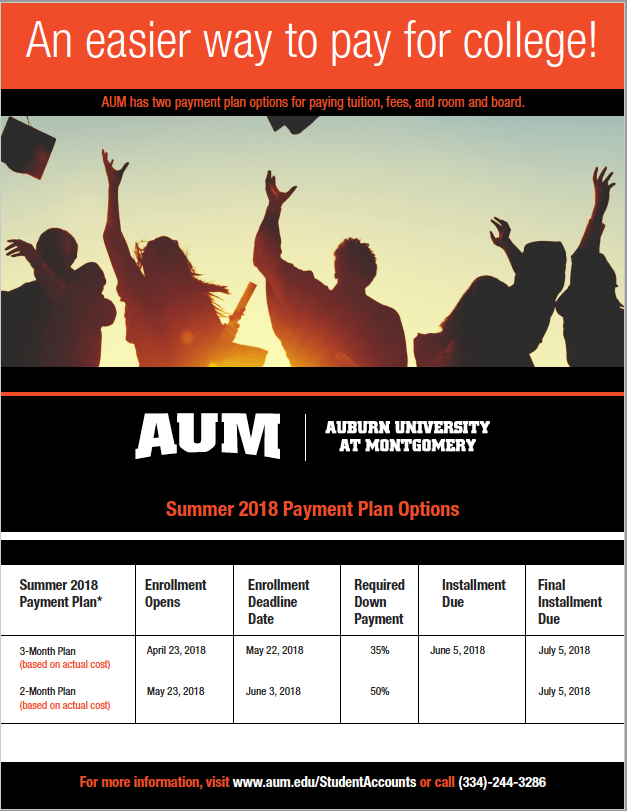 Family Campaign continues
The co-chairs of the 2018 AUM Family Campaign, Megan Hughes and Tim Lutz, want to encourage participation and thank those that have already participated!
Contributions to the AUM Family Campaign are a vital demonstration of your support for AUM as well as any part of the university that is especially important to you. The contribution can go to the General Fund or you can earmark the money for a certain department, such as the Employee Assistance Fund – which helps AUM employees in times of need and emergencies, such as hospitalization, a death in the family, a house fire, etc. – the library, Theatre AUM, student scholarships, the Honors Program, and many more.
You may also designate a gift in memory of a departed friend or loved one as well as designate a contribution in honor of a special friend or colleague, such as a retiring colleague.
Please give what you can. All contributions — large and small — are welcome and appreciated. Keep in mind, contributions to the AUM Family Campaign are also tax deductible.
You can give securely online today! Thank you for your help!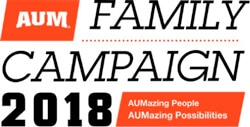 Keep up with class updates!
Check out the Academic Calendar to make sure you are up to date with any campus-wide class updates!
Finals | May 1, 2
Student Housing Move-Out | Thu., May 3
Grades for Graduating Seniors due by Noon | Thu., May 3
Spring Graduation | Sat., May 5
All Other Grades due by Noon | Mon., May 7
Commencement — Cheer for your friends live or Online
AUM will hold its spring commencement ceremony this Saturday at 10 a.m. (Colleges of Education, Public Policy and Justice, Nursing and Health Sciences) and 2 p.m. (Colleges of Arts and Sciences, Business).
You can cheer your friends and classmates on as they mark this important milestone in their lives. Attend in person, or watch live online.
Note: If you're attending in person, downstairs seating will close 15 minutes prior to the ceremony.
Sat., May 5 | 10 a.m. and 2 p.m. | Athletics Complex or online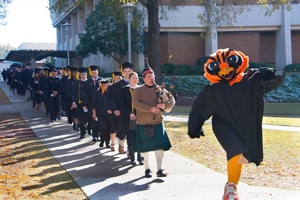 Author Event — John Havard
AUM's Associate Professor John C. Havard in the Department of English and Philosophy will be holding an author event this week downtown to read from and answer questions about his book Hispanicism and Early US Literature. Copies will be available for purchase and a book signing will be held after.
Thurs., May 3 | 5:30 p.m. | Read Herring Bookstore downtown at 105 S Court St.​
Weeks of WOW submissions
The Office of Orientation and Transitions is very excited to host the Summer 2018 Warhawk W.O.W. There will be programs taking place during the first weeks of classes: June 4–8.
To submit activities for the week, please be as specific as possible in completing the form. The information is shared with students, faculty and staff, and edits are not typically made to the content submitted.
Submissions are due May 8. To confirm the date, time, and information for your event, you will be contacted the week of May 14.
Please note: Taylor Center 230 has been reserved for that week; if you are wanting your event to take place in a different location, please take the proper procedures to reserve that space.
If you have any questions or concerns, please email Carley Scanlan or call 334-244-3158.
Experience China Summer Camp
The Confucius Institute plans to offer a total cultural and language immersion for students in grades 5–8 through its Experience China Summer Camp.
The camp is five days per week and will be held for two consecutive weeks. During each week, students will learn Chinese language, art, music, dance, and martial arts. They will participate in different cultural activities and have hands-on experience.
This is an excellent program for both beginners and intermediate students who want to continue learning Chinese over the summer. The camp will provide an interesting, fun-filled opportunity for students who are eager to learn new language, art and culture.
Note: Snacks and drinks will be provided, but lunch is not included.
Deadline for Application: May 18
May 28–June 1, June 4–8 | 9 a.m.–3 p.m. | $100 per week
Filibuster seeking editor and designer
The Filibuster, AUM's student-run literary and arts magazine, is looking for a new editor-in-chief and graphic designer for its 2019 issue. The positions begin in the Fall 2018 semester and will continue into the Spring 2019 term.
Experience with Adobe InDesign is required for the graphic design position. Experience with InDesign is also preferred for the Editor position but not required. All candidates must be enrolled as either a full- or part-time student during the year to serve in the position. He or she must maintain a 2.0 grade point average. Applicants should also have completed ENGL1010 and ENGL1020.
To apply, potential candidates will need to submit both a one-page letter of intent that describes their vision for the magazine and a one-page resume that describes their qualifications for serving in the position.
Candidates can send their letter of intent and resume as attached Microsoft Word documents to the Filibuster's academic advisor, Dr. Robert Klevay.
Deadline to apply: May 31, 2018.