Warhawk Weekly 10–24: Congressman visits AUM; Spring payment plans
Warhawk Weekly 10–24: Congressman visits AUM; Spring payment plans

PRINT & ONLINE
TV (please note: footage is only available for 30 days)
HOME GAMES @ AUM
Volleyball vs. Albany State University | Tue., Oct. 24 | 6 p.m.
Women's Soccer vs. University of Montevallo | Thu., Oct. 26 | 7 p.m.
Volleyball vs. Christian Brothers University | Fri., Oct. 27 | 6 p.m.
Volleyball vs. Union University | Sat., Oct. 28 | 1 p.m.
Warhawk Spotlight: Congressman sees AUM on Cutting Edge
Warhawk Spotlight: Opportunity. Congressman Bradley Byrne (R-AL) visited the Virtual Avatar Lab in the College of Education last week and left convinced that Auburn University at Montgomery is home to a technology that is revolutionizing the way that Alabama approaches teaching and training for the workforce. It's an opportunity that only AUM can provide in Alabama. Read more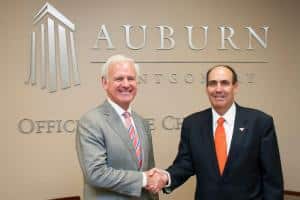 Spring payment plans opening soon
Spring semester payment plans will be opening soon.
Interested in enrolling in a payment plan to pay your spring semester balance? AUM is pleased to offer three payment plan options as of Nov. 1
5-month plan, 20% first installment; open Nov.1–30
4-month plan, 25% first installment; open Dec. 1–31
3-month plan, 50% first installment; open Jan. 1–10
All plans are subject to a $50 non-refundable set-up fee.
For more information, contact Student Accounts at 334-244-3286 or visit AUM Student Accounts online.
COE student represents a state milestone
On Sep. 19, Shernelia Cook, a student in the College of Education, was recognized for being one of the first students to graduate from one of the first Pre-K classes in the state of Alabama at the Voices for Alabama Children's 25th anniversary
Religious Studies program offered at AUM
Did you know that AUM offers a program in religious studies? The Religious Studies option in the Bachelor of Interdisciplinary Studies (B.I.S.) can prepare students for a career in fields such as government, law, journalism, counseling, museum curator, non-profit organizations, social work, business, and the ministry (pre-seminary, chaplaincy, mission work). Faculty in Anthropology, History, English, Sociology, Philosophy, and World Languages & Cultures teach classes.
Within the Religious Studies Program, students can now take one full year (two semesters) of either Classical Hebrew, the language of the Old Testament, or Hellenistic Greek, the language of the New Testament. At the end of one year of language study, students should be able to do basic exegesis of passages in the original language with lexical aids.
To find out more information about this program, contact Dr. Michael Bland Simmons, Coordinator of Religious Studies, at 334-244-4528 or [email protected].
Tang edits sixth book
Dr. Zongli Tang, a professor of sociology, edited China's Urbanization and Socioeconomic Impact. The book, which has been recently published by Springer, examines China's urbanization from a cross-disciplinary viewpoint, covering diverse topics and involving a variety of subjects, including economics, demography, city planning, environmental sociology and politics, cultural studies, anthropology and history.
With four parts, this book is unique not only because it provides up-to-date information, reports and analyses based on most recent events, but it also places special emphasis on issues that have been ignored by prior studies.
Shriek Week 2017 is here!
Move on the lawn
Come and enjoy a fright fest movie on the lawn (in front of the Library Tower).
Tue., Oct. 24 | 7–9 p.m. | Taylor Center Concourse
Haunted house
Come and enjoy a terrifying haunted house that will scare your pants off.
Wed., Oct. 25 | 7–11 p.m. | Quad
Annual library haunted open house
Thu., Oct. 26 | 11 a.m.–1 p.m. | Ida Bell Young Library Tower
Annual costume party
Come and enjoy the last day of Shriek Week at our Halloween Costume Party. Prizes awarded for best costume
Thu., Oct. 26 | 8 p.m.–12 a.m. | Taylor Center 230
Masquerade Ball
Speak with any member of the University Honor's Program to get ticket information
Fri., Oct. 27 | 7 p.m. | Taylor Center 230
Halloween treat
Pick up a goodie bag at our Halloween table by filling out an evaluation of Shriek Week. Happy Halloween!
Tue., Oct. 31 | Noon–2 p.m. | In front of AUMazing Bean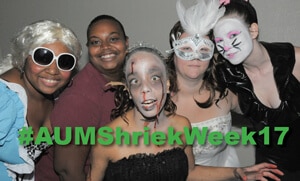 'Know Dope' film with WSFA's Josh Johnson
Prescription painkiller abuse and overdose are on the rise in Alabama. In an effort to combat this growing epidemic, the United States Attorney's Office for the Middle District of Alabama will sponsor the showing of Know Dope, a documentary aimed at educating students and young adults about the dangers of addiction. The film focuses on the dangers and effects of heroin addiction on the lives of two Alabama natives.
Students, faculty, and staff are invited to view the film on Wed., Oct. 25. Ben Baxley, Assistant United States Attorney, and Doug Howard, Law Enforcement Coordinator, will speak about the opioid epidemic's effect on Alabama. Louis V. Franklin, Sr., U.S. Attorney for the middle district of Alabama, will speak during the first viewing. Special guest Josh Johnson, WSFA meteorologist, also will speak and share his personal story. In addition, a representative from the Counsel of Substance Abuse will be on hand to answer questions.
This event is a joint effort of Counseling and Health Promotion Services, the Department of Athletics, Student Involvement and Leadership, UNIV, and the Warhawk Academic Success Center to educate the AUM community about the heroin epidemic in Alabama.
Wed., Oct. 25 | Film viewing times: 9:30 a.m., 3:45 p.m., 6:30 p.m. | Taylor Center 230
Overwhelmed? Anxious? Learn how to relax!
Life can be overwhelming. Counseling and Health Promotion Services can help.
This series of workshops will expand your toolbox of techniques that you can use to relax when you are feeling stressed out. The events are open to all students, faculty and staff.
All workshops are located in the Global Education Center, Taylor Center 219.
Focused Attention Meditation
Thu., Oct. 26 | Noon–1 p.m.
Coloring Relaxation
Mon., Oct. 30 | 3:30–4:30 p.m.
Thu., Nov. 2 | Noon–1 p.m.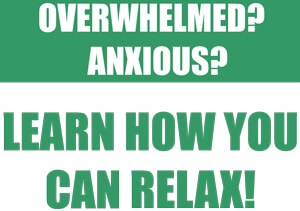 #PumpkinSpice Painting
Join the Department of Medical & Clinical Laboratory Science for a pumpkin painting contest. You will have a chance to sit back and let your artistic side flourish while you enjoy the spirit of Halloween. Enter for a chance to win some cool prizes and learn how you can have a rewarding career in the medical field!
Thu., Oct. 26 | 10 a.m. | Taylor Center 223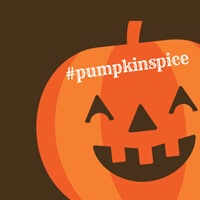 A Bite & A Drink: annual library open house
Join the AUM Library as part of Shriek Week for a frightfully good time in their continuation of the Halloween Open House tradition. Free food and drinks will be provided; costumes encouraged!
Thu., Oct. 26 | 11 a.m.­–1 p.m. | Library Tower, 1st floor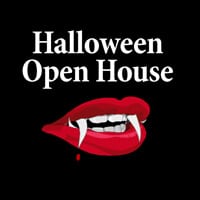 Cirque d'Horreur
Enter at the elevator and prepare to be horrified.
$3 per person
Thu., Oct. 26 | 6:30–9:30 p.m. | Goodwyn Hall Basement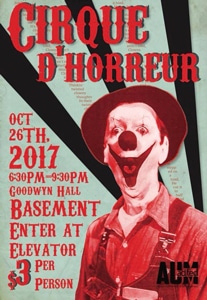 ZooBoo 2017
Halloween is here and that means it's time for ZooBoo! Volunteering for ZooBoo is a Housing and Residence Life tradition, and this year, we want you to be a part of it. The Montgomery Zoo provides dinner and costumes, and we'll provide transportation. You just come with your best scary faces and heart for your community!
Fri., Oct. 27 | 5 p.m. | Meet at the Nest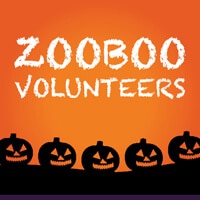 'Still Life' at Goodwyn Gallery
The Department of Fine Arts is presenting the special exhibition, 'Still Life,' featuring the work of Erin L. Palmer. Organized by Andrew Hairstans, Associate Professor of Fine Arts, the exhibition runs from Mon., Oct. 2–Fri., Oct. 27. Stop by and visit the exhibition before it closes!
To learn more about the exhibition, visit Goodwyn Gallery online.
Runs through Fri., Oct. 27 | Goodwyn Hall 101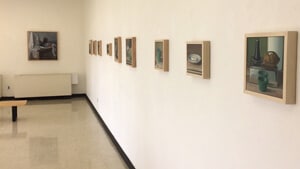 Political Film Series: When Trumpets Fade
The film revolves around the actions of Private David Manning, a soldier in the 28th Infantry Division who, in order to survive, does just enough to stay out of trouble, but not enough to actually make a difference. HBO's When Trumpets Fade is one of the most underrated war movies; a movie that provides the audience with a close-up look at the brutal reality of combat and insights to what war does to a man.
The film will be introduced by Dr. Ben Severance, professor in the Department of History & World Languages & Cultures, and is co-sponsored by the College of Arts & Sciences.
Mon., Nov. 13 | 7 p.m. | Goodwyn Hall 111
ELC hosts annual Halloween Parade
The preschoolers in the Early Learning Center will be dressed up to go around the sidewalk of the quad to show off their costumes, decorated jack-o-lanterns, and dance moves as they "trick or treat" to any faculty, staff or students that would like to participate.
Tue., Oct. 31 | 10 a.m. | The Quad
Athletics accepting Hall of Fame nominations
The Auburn University at Montgomery Department of Athletics is accepting nominations for its Hall of Fame Class of 2017. The inductees, along with the Class of 2016, will be enshrined during a ceremony in May of 2018.
Athletes who made outstanding contributions in athletics as students at AUM, coaches of AUM's intercollegiate teams and other individuals making significant contributions to AUM Athletics are eligible for membership in the Hall of Fame.
In order to nominate a former student-athlete, he/she must have completed their athletic eligibility at AUM by the 2011-12 season. The nominee must have also graduated from a four-year institution. For coaches, he/she must have coached at AUM for at least five years.
The deadline for nominations for the Class of 2017 is Oct. 31. To nominate someone, please complete the Hall of Fame nomination form online.
A complete look at the AUM Athletics Hall of Fame can be found online.
For more information, please contact Assistant Director of Athletics for External Relations Tim Lutz at [email protected].
Thanks Giving around the World
The holidays are upon us again and that means lots of fun, family, friends, and food! Join Housing and Residence Life for Thanks Giving around the World, a celebration representing your culture by bringing a dish or speaking at the event.
Please email Housing and Residence Life at [email protected] if you would like to participate.
Mon., Nov. 6 | 6 p.m. | Taylor Center 221–223
CAB entertains in November
AUM Bowling Night
Enjoy a night of bowling at the Brunswick Lanes on College Night. Transportation provided.
Wed., Nov. 8 | 7–9 p.m. | Brunswick Lanes
Sex in the Dark: Safe Sex Forum
It is a common thing in college; it is always good to be informed.
Mon., Nov. 13 | 6–8 p.m. | Goodwyn Hall 109
Diabetes Awareness
November is National Diabetes Month. Stop by the table to get informed on the subject.
Thu., Nov. 16 | Noon–2 p.m. |  In front of AUMazing Bean
Business Breakfast series begins
OutReach at Auburn University at Montgomery's Business Breakfast series begins Oct. 3. Each breakfast lecture is $30 for AUM students and employees or $35 for general admission. Tables of 8 can be reserved at a discounted rate for AUM departments.
Registration is required.
J. Walker Smith, Exec. Chairman of Kantar Futures
Thu., Nov. 9 | 7:30–9 a.m. | The Marriott Legends at Capitol Hill
Phil Bush, Director of MavRen Marketing and Sales
Tue., Jan. 23 | 7:30–9 a.m. | Wynlakes Golf & Country Club
Peggy Brockman, Author, inspirational speaker and business coach
Tue., Feb. 27 | 7:30–9 a.m. | The Marriott Legends at Capitol Hill
William Espey, Branding Visionary for Chipotle Mexican Grill
Tue., Mar. 20 | 7:30–9 a.m. | Wynlakes Golf & Country Club
Salvation Army community service opportunity
Housing and Residence Life has been serving all over the community this year! Join us for our final community service effort of the fall semester. We'll be going to the Salvation Army to help the residents of Montgomery and just in time for the holidays! Lunch will be provided for those that serve.
Fri., Nov. 10 | 9:30 a.m. | Meet at the Nest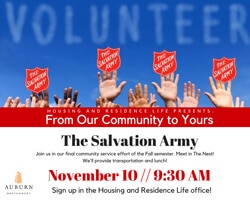 Professors -N- Pajamas
It's that time again! Professors -N- Pajamas is back and so are the prizes and bottomless breakfast. Housing and Residence Life's flagship event provides all students a chance to relax with friends, study with professors, and of course, eat lots of food before hitting their final exams out of the park. We'll see you there!
Wed., Nov. 29 | 8 p.m. | Taylor Center 221–223, 230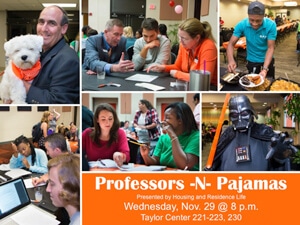 Hot Topics Café: Trump's America
It's been one year since President Donald Trump took office. Join us for an open, honest conversation about the previous year and what it means for us going forward. Snacks will be served.
Wed., Nov. 15 | 7 p.m. | The Landing (in the Nest)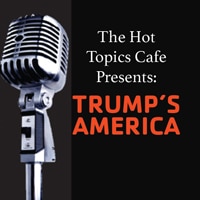 Filibuster accepting submissions
The Filibuster, AUM's literary magazine, is accepting poetry, prose, photographs and artwork for its 2018 issue.
Any student currently enrolled at AUM may submit his or her work as an attached file (.txt, .doc, or .docx) to [email protected]. Students should title their file using the following pattern: Last Name_Title of Story_Genre. Written work should be in Times New Roman, 12 pt.-font and double-spaced. Files containing photographs or scanned artwork (.png, .jpeg, or .bmp) should be at least 300 PPI.
There is no limit on the number of submission per student. The deadline for submissions is Dec. 31, 2017.
For more information, contact the 2018 issue editor, Caitlin Celka at [email protected].
AUMCappella, AUM Chorus Fall Concert
AUMCappella and AUM Chorus will host its Fall Concert in November.
While primarily for the benefit of AUM students, members of the ensemble include faculty, staff, alumni, and friends of the university as well. The literature performed represents a broad range of genres including classical, folk songs, spirituals, Broadway show tunes, and other popular styles.
Thu., Nov. 30 | 7:30 p.m. | Goodwyn Hall 109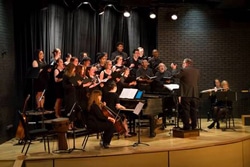 TV Tuesdays: The Good Doctor
Join the Warhawk Disability Alliance for TV Tuesdays. The featured TV show for the semester is The Good Doctor, starring Freddie Highmore as a young surgeon with autism and Savant syndrome that is recruited into the pediatric surgical unit of a prestigious hospital. The question will arise: Can he adapt to his environment and debunk others' expectations of him in order to save the lives of his patients?
Tue. | 11 a.m.–Noon | Global Education Center, Taylor Center 219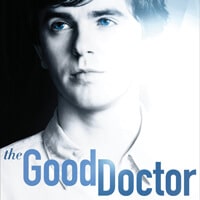 LGBTQ Meet-Up
Counseling and Health Promotion Services is offering an LGBTQ meet-up to any LGBTQ student, identified or questioning, on Thursdays.
Topics to be covered include relationships, disclosure, esteem and body image, and coping with anxiety and depression. This informal group is meant to serve as a safe place to discuss thoughts and feelings related to one's identity in an affirmative and empowering environment.
Thu. | 4–5 p.m. | Taylor Center 158