Warhawk Weekly 1–8: Continuing Merit Scholarship available; Reserve seat for MLK Breakfast
Warhawk Weekly 1–8: Continuing Merit Scholarship available; Reserve seat for MLK Breakfast
NEWS
Continuing Merit Scholarship now available!
Nominations open for Diversity Awards
AUM license plate now available
Career Development Center launches new job board
Reserve your seat for the MLK Legacy Breakfast
Scaleback Alabama is here!
Apply for Spring Graduation
EVENTS
Keep track of W.O.W with the Events Calendar
Continuing Merit Scholarship now available!
The Continuing Merit Scholarship application is now available online! The deadline for applications is March 1.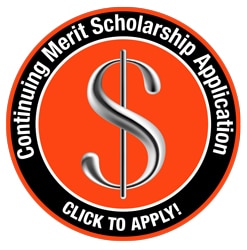 Nominations open for Diversity Awards
AUM's Office of Diversity & Inclusion is seeking nominations for students, faculty and staff who demonstrate leadership in fostering diversity and inclusion on campus. Nominations are due by Jan. 15. Please submit nominations online at www.aum.edu/DiversityAwards.
The Diversity Awards recipients will be announced at the Martin Luther King Jr. Legacy Breakfast on Jan. 22.
AUM license plate now available
AUM license plates are now available through the Alabama Department of Revenue. Both numbered and personalized tags are available for purchase. The cost for first-time purchasers is $55 (in addition to your vehicle registration fee), with sale proceeds funding scholarships for AUM students.
The new AUM license plate may be purchased at any time and counts as a charitable contribution. A reserved number series (1AUM – 100AUM) has been set aside for Auburn University at Montgomery students, alumni, faculty and staff and friends.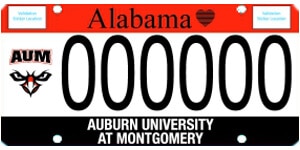 Career Development Center launches new job board
Meet Handshake, the easy-to-use mobile app that will help you find amazing jobs and internships and keep up with the Career Development Center's events.
Handshake represents the primary recruiting platform for more than 300,000 employers of all shapes and sizes, including every Fortune 500 Company. You can tap into a network of large companies, start-ups and non-profits that spans all 50 states and 165 countries.
What can you do with this app? Pretty much anything.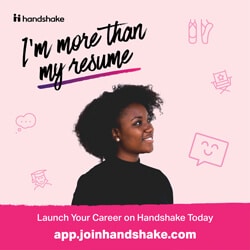 Find potential jobs and internships through Handshake's search tool. More than 700,000 internship and job opportunities were shared in the last year.
Market yourself to employers by creating a professional profile that will help you stand out.
Receive personalized career recommendations based on your interests and network to identify new opportunities.
Reserve your seat for the MLK Legacy Breakfast
Civil rights leader and activist Xernona Clayton will be the keynote speaker for the Martin Luther King Jr. Legacy Breakfast on Tues., Jan. 22 at 9 a.m. in Taylor Center 221–223.
Registration for the event opens Sat., Dec. 15. Reserve your seat at www.aum.edu/MLKbreakfast. The event is free and open to the public.
Clayton, who worked closely with King at the Southern Christian Leadership Conference, is a former Turner Broadcasting executive who founded the Trumpet Awards, which highlight the achievements of African-American men and women.
RSVP by Jan. 15 to save your seat.
Scaleback Alabama is here!
Attention AUM faculty, staff, and students: Scaleback 2019 is on its way! Weigh-ins will begin Jan. 21–25 in the Wellness Center every day from 8 a.m.–5 p.m.
Teams of 2 (no more; no less) are allowed, so grab a friend or co-worker and get ready to shed those 10 pounds each to start of the year of YOU!
Stay tuned for more information.
Apply for Spring Graduation
Spring 2019 graduation application deadline is Jan. 25. Apply online in MyAUM. If you have any questions, please email [email protected].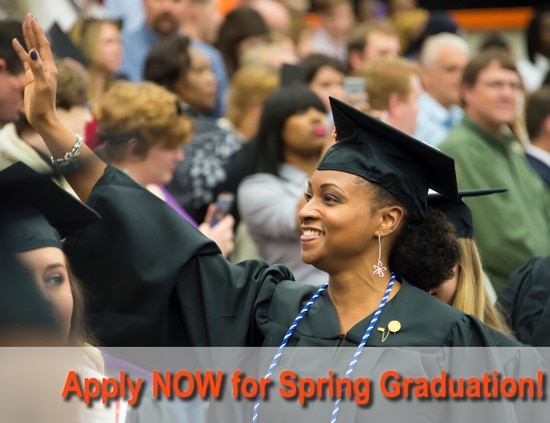 Keep track of W.O.W. with the Events Calendar
The Warhawk W.O.W. events are now available in the AUM Events Calendar! Make sure to check in to see what exciting events and information panels we have around campus in the next few weeks.