Warhawk Spotlight: Student hones Spanish with patients, doctors in Mexico
Warhawk Spotlight: Student hones Spanish with patients, doctors in Mexico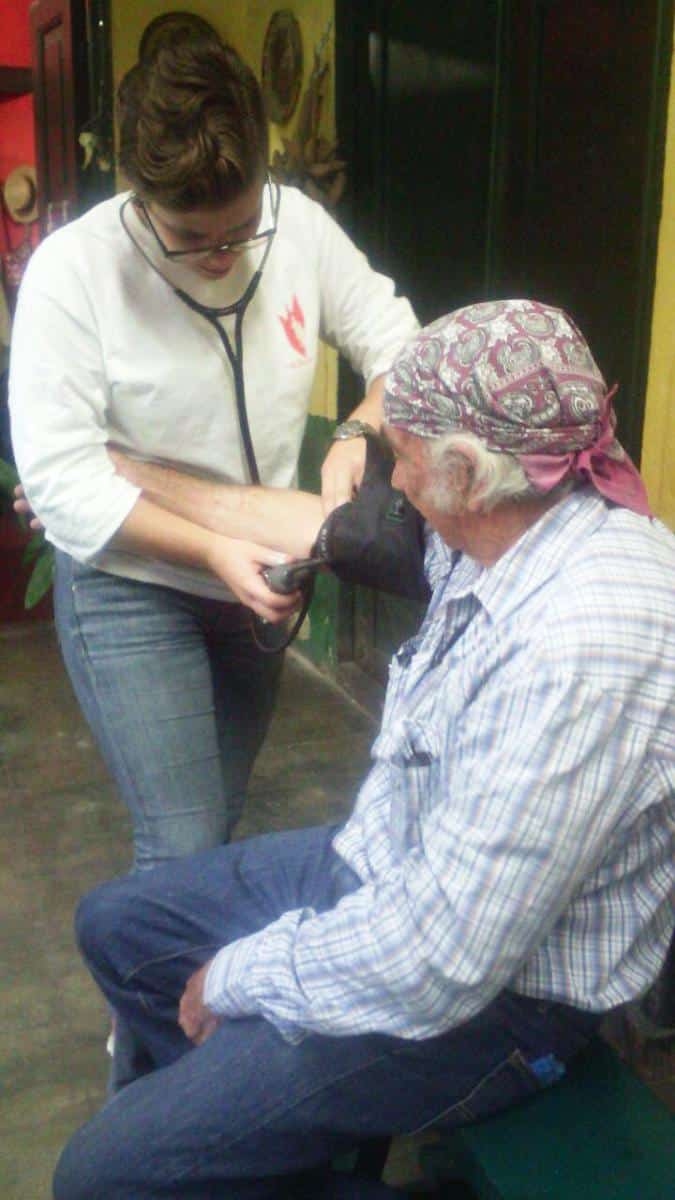 By Neil Probst | Sept. 2, 2016
Students First: Students love AUM for its small classrooms and for close working relationships with professors, but AUM also puts students first by helping them study in classrooms and settings thousands of miles away.
Rebecca May, a senior majoring in World Languages and Cultures, recently joined several fellow AUM students on a monthlong summer Study Abroad trip to the Mexican state of Chiapas, where she sharpened her Spanish language skills by interacting with native speakers in a medical clinic and at a language school.
San Cristóbal greeted May with a festive atmosphere of street markets where residents buy tasty, colorful fruits as well as vegetables like chayote, a popular area food similar to squash.
Still, many of the same residents often need medical attention, and during her trip, May trained with Don Sergio Castro, a world-famous humanitarian, at his nonprofit clinic. There, she learned to check patients' blood pressure and helped to clean the wounds of burn victims, training valuable in itself but also a great reinforcement of her understanding of Spanish.
"Interacting with patients allowed me to practice words and phrases I am already comfortable and familiar with and also showed me that I need to brush up on my understanding of vocabulary relating to medicine and the human body," May said.
During the trip that was funded partly by an AUM Office of Global Initiatives scholarship, May also served as an interpreter for Dr. Patricia Ferrer, an Arizona-based dermatologist who visits the clinic twice a year to treat ulcers and burns as well as feet and leg ailments that stem from uncontrolled diabetes.
May often sat with Ferrer, an intermediate-level Spanish speaker, as the doctor's patients described their symptoms in their native Spanish. Then, May translated Ferrer's recommendations from English to Spanish for patients.
Similar to her interactions with burn victims, the time May spent with Ferrer's patients was an excellent learning experience. "Communicating with native speakers is a greater challenge and much more rewarding because you have to understand and respond on the spot, unlike when learning from a book and you have more time to sit and think about a subject," May said.
May's experiences at the clinic also may have kicked off a career change by helping her to realize her passion for healthcare.
"Before this trip, I planned to obtain my TESOL certificate and teach English in Chiapas after graduation. However, my experiences at Don Sergio Castro's clinic are causing me to consider a career in medicine," May said.
Away from the clinic, May studied at the Instituto Jovel, a school of languages and cultures in San Cristóbal.
At Instituto Jovel, May and her fellow AUM students took three classes a day, each with different instructors who taught about the culture and history of Chiapas.
The classroom learning both improved her knowledge of the culture she was visiting and at the same time complemented her interactions in Spanish with patients at the clinic.
"Studying at Jovel helped my Spanish understanding by allowing me to listen to the accent and idiomatic expressions used by native speakers and by giving me an opportunity to practice these newly learned language skills," May said.
Why study abroad?
May's experiences at the clinic and at Instituto Jovel were grounded in a belief that students gain fluency in languages more easily when they can practice and learn in real-world settings, said Associate Professor Dr. Pamela Long, coordinator of AUM's World Languages and Cultures division, who accompanied the AUM students on the trip.
Long said it is vital that students studying languages have opportunities to "immerse" themselves in other cultures.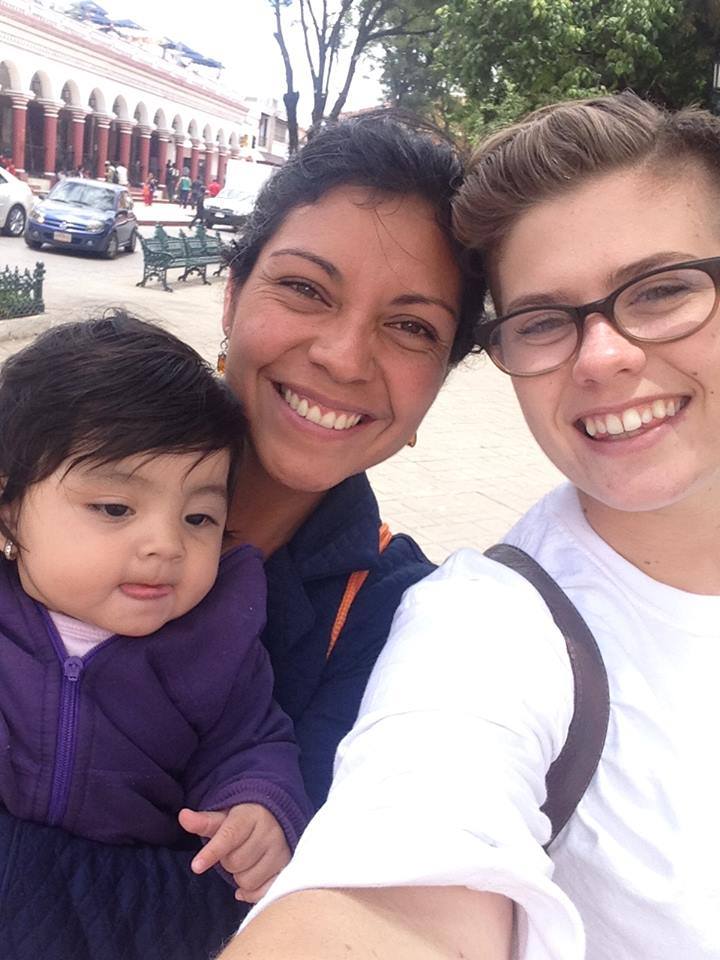 "Students who study languages need an opportunity to use their language skills 'in country.' It's very hard to keep one's enthusiasm and build cultural and linguistic skills without an opportunity to use the language in an immersion experience," Long said.
Long added that the study-abroad experience aids students' cultural understanding and academic competence. "Students who study abroad not only improve their listening and speaking skills, they get a living understanding of how that language fits into the culture it is related to."
At the same time, May's experience reminded her that travel abroad requires patience, and she encourages students who travel to other countries to be aware that foreign travel often requires some adjustment of routines.
"Students who study abroad should be aware that most all of their hygienic and dietary needs will be met, but perhaps not in the way they would prefer," May said. "For example, every student will have access to a shower and other hygienic amenities that we need and have come expect; however, the water may not always be hot or last as long as it does at home."
For May, keeping an open mind and a flexible, positive attitude helped her to learn from the experience while gaining lifetime friendships with her host families and enjoying the landscape of the city.
Chiapas itself, where hills and mountains were in view wherever she turned, mesmerized May.
"Although it is a city with paved streets and Spanish colonial-style buildings, San Cristóbal has many flowers and green plants," May said. "The garden of the language school where we took classes every week day consistently took my breath away; I felt like I saw a new plant or flower every time I looked carefully."
The Study Abroad experience is one May encourages others to consider.
"The most unforgettable aspects of the trip for me were the time spent with my fellow travelers from AUM and with friends made in San Cristóbal," May said. "I cannot wait to go back and create more of these memories."
Find out more about how students and faculty can get involved in AUM Study Abroad Opportunities.
(Editor's note: The Warhawk Spotlight features news about people, projects and programs at AUM that illustrate our Core Values. Need a refresher on our Core Values?)