Political Film Series
Get ready for another semester of exciting films in the Political Film Series sponsored by the AUM College of Liberal Arts & Social Sciences. All films start at 7 p.m. in 109 Goodwyn Hall (unless otherwise noted) with an introduction to the film subject and context. Audience discussion follows the screening.
The events are free and open to the public; complimentary popcorn and soda served.
"Good Hair" – (2009; PG-13) – Black History Month feature
Thursday, February 13, 7 p.m.
Goodwyn Hall 109
Introduction by Dr. Nicole Whitehead and Breuna Baine (Fine Arts)
Throughout history, hair has played an important role in African American culture. In this funny and entertaining documentary, Chris Rock explores the wonders of African-American hairstyles by traveling the country to find out how Black Americans define "good hair" and to shed some light on the industry behind Black hair. Rock talks to ordinary people and celebrities (including Nia Long and Maya Angelou), visits a barber shop, a hair show, a factory that produces chemical hair relaxers, and India known for its hair trading industry.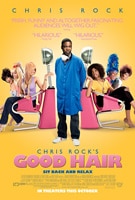 "Toni Morrison: The Pieces I Am" (2019; PG-13) – Women's History Month feature
Thursday, March 12, 7 p.m.
Goodwyn Hall 109
Introduction by Dr. Shirley Toland-Dix (English)
This intimate portrayal of the late Toni Morrison provides the audience with deep insights into her career as a writer and as an editor and the personal experiences that shaped her career, starting with her childhood in a working class neighborhood in Lorain, Ohio. In 1993, she won the Nobel Prize for literature, an honor that has never been bestowed on an African American writer. "'Pieces' is not a traditional biography, but instead tracks an evolution: from literary iconoclast to stateswoman," according to the Washington Post.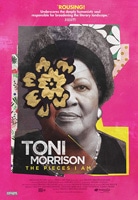 "Denial" – (2016; PG-13) – International Holocaust Remembrance Day feature
Tuesday, April 21, 7 p.m.
Goodwyn Hall 109
Introduction by Dr. Eric Sterling (English)
In 1993, Deborah Lipstadt (portrayed by Rachael Weisz), a professors of Jewish Studies at Emory, published Denying the Holocaust in which she identified renowned World War II historian David Irving as "one of the most dangerous spokespersons" of the Holocaust denial movement. Irving sues Lipstadt for libel in the United Kingdom where the legal system dictates that the accused has the burden of proof. Therefore, Lipstadt and her lawyers have to prove that the Holocaust actually occurred. The film uses official trial records verbatim in the court scenes and Rachel Weisz together with a small film crew received permission to film at Auschwitz-Birkenau, where at least one millions Jews died.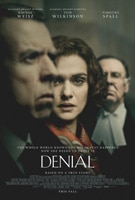 The Political Film Series is supported by Auburn University at Montgomery's Office of the Provost.