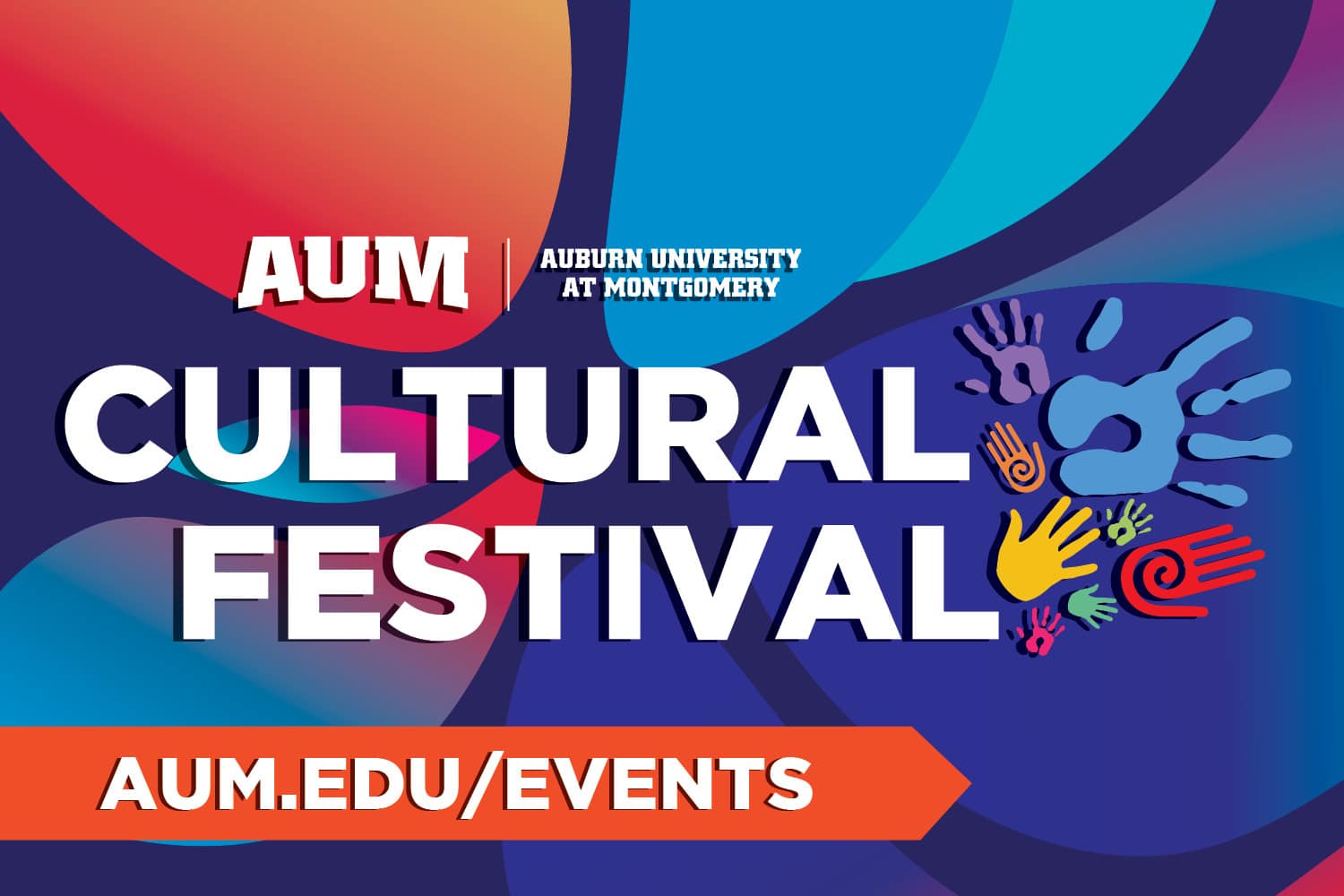 Cultural Festival 2023
A Celebration of Cultures
With students representing more than 40 nations, AUM is home to one of the state's most diversified campus communities. Join us to celebrate global cultures, cuisines and languages at AUM's inaugural Cultural Festival from 3 – 7 p.m. on Saturday, April 15.  The Voice singer, Jerome Godwin III, and many other talented artists to perform!
Members of the AUM and Montgomery communities will come together to share, celebrate and experience cultures from around world with a special lineup of performances, demonstrations and food sampling opportunities.
Featured  Food Vendors:
Asian Bistro & Seafood
Island Delight at Dexter
India Palace
Sol Restaurante Mexicano & Taqueria
Saffron Indian Kitchen
D' Road Cafe
KIMCOOK
Martha's Place Buffet & Catering
Download FULL VENDOR MENU HERE
The festival will commence with a Parade of Nations to celebrate the cultural heritages of AUM's international community. The parade will feature international students and community members in traditional costumes representing different countries.
The schedule of events will also include international music and dance performances, a salsa and merengue exhibition, martial arts demonstrations, and a performance from AUMcapella.
Performances Include:
AUMcapella
Indian Dance
Afrobeats
AUM Theatre 
"Shang Ling Gu" (CHINA)
AND SPECIAL GUEST, The Voice contestant,  Jerome Godwin  III
Download Program and Full Performance List Here!
Festival-goers will be able to sample a variety of international foods from local restaurants, ranging from Jamaican and Indian to Mexican and southern cuisines. Local vendor tables will also be on display, offering art from around the globe such as henna tattoos and origami.
Members of the community are encouraged to RSVP to the festival: https://app.smartsheet.com/b/form/42ef920fa72e40b5971ef82769a5a563
Learn more about festival events:  https://www.aum.edu/culturalfestival