Warhawk Academic Success Center
Curtiss Check-In
Do you deserve a pat on the back for your academic performance? Maybe a nudge in the right direction?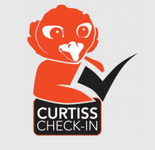 Curtiss Check-In lets you know when…
You're doing great! Professors have noticed that you are making progress through your academic contributions in Class.
You need help. Professors have noticed that you are experiencing difficulty with academic or other issues and would like to help you start a conversation with a success advisor.
Be Proactive
You do not need to wait for a Curtiss Check-In to meet with a Success Advisor.
Warhawk Academic Success Center
Resources and Policies
The WASC is here to serve you. We can work with you in person, via email, phone, Zoom, or Blackboard Collaborate.
What happens when you get a Curtiss Check-In notification?
If you have received a Kudos (pat on the back for good work), you may want to speak a success advisor to find out how you can use your performance to increase your academic opportunities.
If you have received a notification that you need help in an area, your success advisor will work with you to develop a plan to get back on track.
How do I know if I've received a Curtiss Check-in notification?
Email notifications. Check your AUM email frequently. Your first notification will be in your AUM inbox. If you don't have access to your desktop or laptop computer throughout the day, you can set up your @aum.edu address on your mobile device.
Phone and Text notifications. If your Curtiss Check-In notification requires an action from you, and our success advisors are unable to connect with you through email, you will be contacted by phone.