Warhawk Weekly 9–12: Take 5 to Save Lives; Proposal writing workshop
Warhawk Weekly 9–12: Take 5 to Save Lives; Proposal writing workshop
HOME GAMES @ AUM
Women's Soccer vs. University of North Alabama | Fri., Sep. 15 | 7 p.m.
Women's Soccer vs. University of West Georgia | Sun., Sep. 17 | 1 p.m.
Take 5 to Save Lives: National Suicide Prevention Week
September 10 kicked off National Suicide Prevention Week, and Counseling and Health Promotion Services is asking everyone to Take 5 to Save Lives!
Take 5 to Save Lives is a public awareness campaign started by the National Council for Suicide Prevention in support of World Suicide Prevention Day on September 10. The campaign provides prevention-focused tools to help keep yourself and others safe from suicide.
To find out more about what it means to Take 5 to Save Lives, head to www.take5tosavelives.org and make sure to check out the 5 steps you can take in just 5 minutes to help prevent suicide.
Learn the signs. An expert- consensus list of warning signs was created to help people identify someone who may be in suicidal crisis or experiencing suicidal thoughts. Take a couple minutes to learn and memorize the warning signs of suicide. Suicide prevention preparedness will help save more lives.
Do your part. Teachers, parents, students, caregivers, and countless other stakeholders all play a vital role in preventing the tragedy of suicide. Preventing suicide is a collective responsibility. Learn how you can do more to raise awareness and prevent suicide.
Practice self-care. Research tells us that our mental fitness or wellness is crucial to our overall long-term health, and can even protect us from disease. Learn some tips for keeping mentally fit. Make self-care a priority in your life.
Reach out. There are many resources for those experiencing suicidal thoughts or suicidal crisis. Know where to turn if you or someone you know needs help.
Spread the word. One great way to end stigma is to talk about suicide prevention and share real life stories of living with depression or other mental illnesses. Pledge to tell at least 5 other people about Take 5 and World Suicide Prevention Day.
To learn more and get involved, visit the informational tables in front of Goodwyn Hall on Wednesday, Sept. 13 and Thursday, Sept. 14 from 12–1 p.m.
If you or someone you know is experiencing a suicidal crisis, call the National Suicide Prevention Lifeline at 1-800-273-8255 or Campus Police at 334-244-3424.
For support on campus, contact Counseling and Health Promotion Services at 334-244-3469.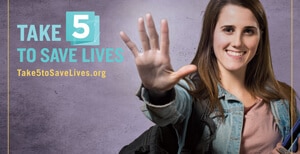 'Introduction to Proposal Writing'
Are you new to grant proposal writing or want a quick refresher? Attend the AUM Library's upcoming class for an overview of how to write a standard project proposal for a foundation.
The class will include:
Basic elements of a grant proposal
Do's and don'ts of writing and submitting a proposal
How to follow up, whether the answer is yes or no
Optional 30-minute hands-on exercise to develop a proposal outline
The class is free and open to AUM employees, students and the general public.  Space is limited, so please register in advance.
For more information, contact Amanda Scott, AUM Library funding information network supervisor, at [email protected].
Mon., Sept. 18 | 2:30–4 p.m. | AUM Library Computer Lab, 2nd floor | Register
Shao awarded for research
Dr. Wanyun Shao, Assistant Professor of Geography in the department of Sociology, Anthropology, and Geography recently received one of the 10 awards for the 2017 Early-Career Research Fellowship from the National Academy of Sciences (NAS). Dr. Kim Brackett is the designated mentor on the research effort for Shao.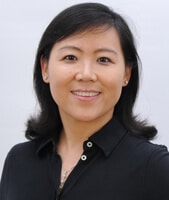 Athletics Meet-and-Greet for faculty and staff
Faculty is welcome to come meet and greet the athletics personnel, faculty and staff. Coffee and refreshments will be served.
Thu., Sept. 14 | 8:30–10:30 a.m. | Athletics Hospitality Suite
'Eat Mor Chikin' at COB Entrepreneur Speaker Series
Join us and 'Eat Mor Chikin' as Gary Soriano shares about his time as an AUM student, his role as a social entrepreneur, and the lessons learned as a business owner. Time will be set aside for students and businesses to network before and after the event.
Thu., Sept. 14 | 5–6 p.m. | Taylor Center 230 | Free to attend
AUM, Auburn to host joint mathematics colloquium
The AUM Department of Mathematics and Computer Science and Auburn University Department of Mathematics and Statistics are hosting a mathematics colloquium titled "Schur-Horn theorem and Iwasawa projection of QR decomposition" with Auburn University Professor Tin-Yau Tam.
Prior to the colloquium, there will be a Math Club and Engineering Club social gathering with refreshments available at 12:30 p.m.
Fri., Sep. 15 | 1 p.m. | Goodwyn Hall 201
Learn how to help transfer students
Are you interested in meeting new people, developing leadership skills, and planning campus events as a member of Transfer Student Association? Learn about TSA and how to become a member at this meeting. For information, contact Orientation Coordinator Carley Scanlan at 334-244-3155 or [email protected].
Tue., Sept. 19 | Noon–1 p.m. | Taylor Center 223
Political Film Series kicks off
The Political Film Series, sponsored by the Department of Political Science & Public Administration and the College of Public Policy & Justice, will present its first event for the 2017 Fall Semester.
Dr. Kalu N. Kalu will introduce the timely documentary The Secret State of Korea (2014).  Audience discussion will follow the screening.
During the past twelve months, North Korea has carried out multiple tests of nuclear weapons. In July, the North Korean Government announced that its nuclear capabilities allow attacks "anywhere in the world". Is this true? How belligerent are the North Koreans? Answers to these questions are hard to come by, as North Korea is one of the world's most isolated countries. Its leader since 2011, Kim Jong-Un, is the world's youngest dictator. Like his father and grandfather, he wants to maintain tight control over what North Koreans see of the world – and what the world sees of North Korea. But with unique access, a very brave PBS FRONTLINE team of journalists was able to shed some light on the secret state. Using new footage smuggled from inside and never-before-told stories from recent defectors living in South Korea, the film offers a rare glimpse of how some North Koreans are defying authority in a country where just being caught with illegal DVDs could mean immediate imprisonment. Upon viewing the documentary the secret state will be less secret to the audience.
The Political Film Series is made possible thanks to a grant from the Ida Belle Young Special Projects Fund. The event is free and open to the public. Refreshments are complimentary.
Wed., Sep. 20 | 7 p.m. | 112 Goodwyn Hall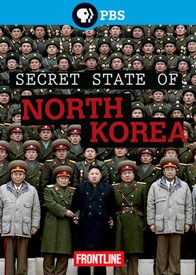 Money Talks!
The College of Business and UNIV 1000 invite you to attend Money Talks! Designed for students, the talks are 1-hour sessions on managing your financial life offered by AUM and community partners. The talks will be held on Monday, Sept. 18 through Thursday, Sept. 21 in the Library Tower, 10th floor East. Choose your sessions and stop by. Attendance is free and open to students, faculty and staff.
Monday, Sept. 18 | 3:35 p.m. | "Budgeting for Success"
Monday, Sept. 18 | 6:20 p.m. | "Saving and Investing Basics"
Tuesday, Sept. 19 | 8:00 a.m. | "Countdown to Retirement–It Starts Now"
Tuesday, Sept. 19 | 9:25 a.m. | "Credit Confidence"
Tuesday, Sept. 19 | 12:45 p.m. | "Budgeting for Success"
Wednesday, Sept. 20 | 8:00 a.m. | "Identity Theft"
Wednesday, Sept. 20 | 9:25 a.m. | "Your Credit Cards, Your Credit"
Wednesday, Sept. 20 | 12:45 p.m. | "Take Charge of Your Credit"
Thursday, Sept. 21 | 3:35 p.m. | "Take Charge of Your Credit"
Thursday, Sept. 21 | 5:00 p.m. | "What I Wish I Had Known About Money"
Hot Topics Café: Can you say it?
There are thousands of words in the English language, and we're going to talk about some of the most controversial ones. Are there certain words only certain people can say? If so, why?
Our first Hot Topics Café event of the year is diving into real issues that affect real people, and we're giving students and opportunity to weigh-in and hear from others who may think differently than they do. Join the conversation and enjoy some café-style snacks.
Wed., Sep. 13 | 7 p.m. | The Landing (in the Nest)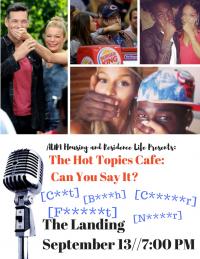 Take a break at Dance Break BINGO
If you like dancing, music, BINGO, and winning some awesome prizes, Dance Break BINGO is the event for you! All students can play BINGO but those who are willing to show off their best dance moves are given additional chances to win. Join Housing and Residence Life for food, prizes, and tons of fun!
Tues., Sep. 19 | 7 p.m. | The lawn besides Plum Place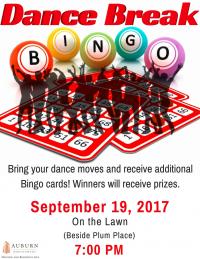 Sonia Kovalevsky Day for young women
The Department of Mathematics and Computer Science is proud to announce their Sonia Kovalevsky Day (SKDay) at AUM. The event is open to the public, but those who are interested need to pre-register by Sept. 11 or complete full registration by Sept. 18.
AUM's SKDay is a one-day event for young women enrolled in Algebra I or higher. Similar events have been presented across the country. The program opens up opportunities for young women by having them actively learn about various mathematics and other STEM topics, hear from a female STEM field professional, and learn about numerous mathematics, computer science and other STEM careers through a career panel.
For more information, updates, and announcements, visit AUM's Sonia Kovalevsky Day homepage.
Fri., Sep. 22 | 8 a.m. | Register
M.A.N.E. community service opportunity
Are you passionate about animals and serving others? Do you need community service hours? Join Housing and Residence Life for their monthly community service effort at Montgomery Area Nontraditional Equestrians –– a charity which uses horses to assist children and adults with special needs. Transportation and lunch is provided in exchange for your service.
Fri., Sep. 29 | 9:30 a.m. | The Nest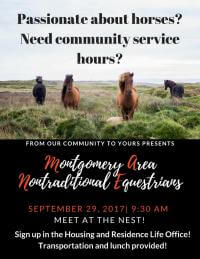 'Faith and Fantasy' at Goodwyn Gallery
The Department of Fine Arts is presenting "Faith and Fantasy: the German Expressionist Woodblock Prints of Hans Grohs (1892–1981)," on view in Goodwyn Gallery, Mon., Aug. 21 –Fri., Sep. 29. The exhibition features 26 original woodblock prints by artist Hans Grohs, drawn from the department's art collection.
Until Fri., Sep. 29 | Goodwyn Hall 101
Study Abroad Fair
The 5th Annual Study Abroad Fair will be held Oct. 5. During the fair, AUM students will be able to discover 2018 Study Abroad programs from Study Abroad faculty directors and ambassadors. Visitors also will have an opportunity to explore different languages and cultures.
Thu., Oct. 5 | 11 a.m.–2 p.m. | Taylor Center 230
AUMazing Health and Wellness Fair
Departments across campus are joining together Oct. 17 to host the AUMazing Health and Wellness Fair, a health awareness event that will include information and screening booths represented by AUM departments and local businesses as well as a raffle of gifts.
The mission of AUMazing Health Wellness is to encourage habits of wellness; increase factors and resources contributing to well being; and inspire individuals to take responsibility for their own health.
Booths at the fair will include services such as health assessments, self-breast exam information, screenings for depression and eating disorders, blood glucose testing, body composition assessments, information on fruit and vegetable benefits, hearing tests, and information on accommodations for students with disabilities.
The fair is a collaboration of the School of Nursing, the Student Health Center, the Department of Kinesiology, The Wellness Center, Center for Disability Services, Counseling and Health Promotion Services, and the Departments of Communication Disorders and Medical and Clinical Laboratory Services.
For information, contact Hillary K. Porter, Student Health Center, at 334-244-3281 or [email protected].
Tue., Oct. 17 | 10 a.m.–2 p.m. | Taylor Center 230
'Know Dope' film with WSFA's Josh Johnson
Prescription painkiller abuse and overdose are on the rise in Alabama. In an effort to combat this growing epidemic, the United States Attorney's Office for the Middle District of Alabama will sponsor the showing of Know Dope, a documentary aimed at educating students and young adults about the dangers of addiction. The film focuses on the dangers and effects of heroin addiction on the lives of two Alabama natives.
Students, faculty, and staff are invited to view the film on Wed., Oct. 25. Special guest Josh Johnson, WSFA meteorologist, also will speak and share his personal story.
This event is a joint effort of Counseling and Health Promotion Services, the Department of Athletics, Student Involvement and Leadership, UNIV, and the Warhawk Academic Success Center to educate the AUM community about the heroin epidemic in Alabama.
Wed., Oct. 25 | Film viewing times: 9:30 a.m., 3:45 p.m., 6:30 p.m. | Taylor Center 221–223
Day of Giving set for Feb. 14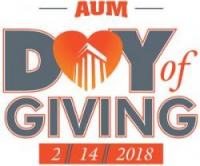 Mark your Calendar for Feb. 14, 2018. AUM Day of Giving is back! AUM's Office of Advancement is looking for projects that are compelling, unique, specific to AUM, and will appeal to potential donors. Start brainstorming ideas for a project for your department/unit/program!
The deadline for submissions is close of business on Friday, Sept. 29. Project managers will be contacted by Friday, Oct. 6 if their project is selected. If you have questions or would like to discuss ideas, call Marie Harrington at 244-3596 or email at [email protected].
Flu shots available through Student Health Services
Student Health Services now has flu shots available for $25. The clinic (Moore Hall 102) will be open Monday through Friday from 9­–11 a.m. and 1–4 p.m. to provide the vaccines, available to all faculty, staff, students, and dependents 3 years of age and up.
More bang for your buck at the Roost
Meal plan options and Mighty Mondays
Each full time student taking at least 12-hours is automatically placed on one of the following meal plans:
Residential: 600 Dining Dollars = $600
Commuter: 100 Dining Dollars = $100
However, a student can add more dining dollars to their current plan with one of three options below; these are all voluntary plans that are added in addition to the current meal plan options.
165 dining dollars for $150
225 dining dollars for $200
600 dining dollars for $525
In addition, AUM Dining Services will also be offering Mighty Mondays starting Mon., Aug. 28. On Mighty Monday, there will be All You Care to Eat specials for only $9.99 per person.
For more information, visit AUM Dining Services online or call 334-244-3578.