Warhawk Weekly 8–8: Parking decal pickup; Nearly 900 enjoy youth camps
Warhawk Weekly 8–8: Parking decal pickup; Nearly 900 enjoy youth camps
AUM IN THE NEWS
PRINT & ONLINE
TV (Please note: Footage is only available for 30 days from the time of the broadcast)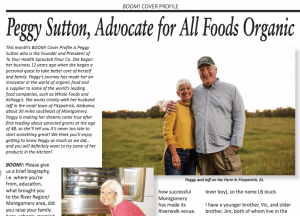 Campus parking decal pickup
Registration for campus parking permits for the 2017–18 academic year is now open, and parking decals are available for pickup.
Students, faculty and staff should register their vehicles through the MyAUM portal. In an effort to make the process run as smoothly as possible, we have set aside several dates for you to pick up your decals and to help with on-site registration.
Below are the dates, times, and locations where students, faculty and staff may pick up parking decals for the 2017-2018 academic year.
Aug. 8, 2017 | 8 a.m.–7 p.m. | Taylor Center 223
Aug. 9, 2017 | 8 a.m.–5 p.m. | Goodwyn Hall Lobby
Aug.10, 2017 | 8 a.m.–7 p.m. | Goodwyn Hall Lobby
Aug. 11, 2017 | 8 a.m.–5 p.m. | Taylor Center Main Lobby (2nd floor)
Aug. 14, 2017 | 8 a.m.–5 p.m. | Taylor Center 223
Aug. 15, 2017 | 8 a.m.–7 p.m. | Taylor Center 223
Aug. 16, 2017 | 8 a.m.–5 p.m. | Taylor Center 223
Nearly 900 take part in summer youth programs
AUM Summer Youth Programs wrapped up another fantastic summer on July 28 with more than 50 camps held and 871 signups — an increase of 199 from last year!
Popular Camps included Cupcake Craze, American Girl Camp, Pokemon Go Camp, Hogwartz Academy, Robotics, and several STEM camps.
A.J. Lyerly, a 10-year-old fifth-grader at Forest Hill Elementary School in Lake Oswego, Oregon, took part in Cupcake Craze. And Haley Hust and Chole Taylor, both rising fourth graders, participated in the American Girl Camp, which inspired them to create their own small business that sells doll clothes they learned to make. Hust and Taylor also provided a recommendation for a new camp called Bitty Babies Camp. Other campers learned to make baby food and baby blankets and learned babysitting tips and tricks.
As camps concluded, one camper yelled, "AUM is so much better than school — I don't want it to end!"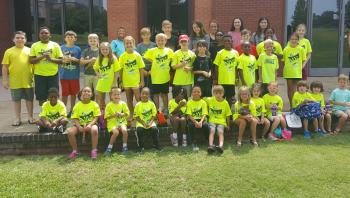 Youth camper: 'AUM is so much better than school
— I don't want it to end!'
Harris-Fain publishes 'Revisionist Superheroes, Fantasy, and Science Fiction'
Dr. Darren Harris-Fain, professor of English, has published an essay titled "Revisionist Superheroes, Fantasy, and Science Fiction" in "The Cambridge Companion to the Graphic Novel," edited by Stephen E. Tabachnick and published by the Cambridge University Press.
In the essay, Harris-Fain explores how the longer length of the graphic novel as well as its more mature audiences granted comics creators the freedom to revise and challenge the genre conventions of superhero, fantasy, and science fiction comics. Among the works he discusses are Neil Gaiman's "The Sandman"; Frank Miller's "Batman: The Dark Knight Returns"; and Alan Moore's "The League of Extraordinary Gentlemen, Lost Girls, and Watchmen."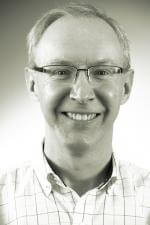 Faculty Service Award nominations close Friday
Nominations for the 2017 Faculty Service Award close Friday, Aug. 11.
The Alumni Association sponsors the Faculty Service Award to recognize outstanding Auburn University at Montgomery faculty. To be eligible for this honor, faculty must have five or more years of full-time service at AUM. The award will be conferred during the fall semester convocation and the recipient will receive a $1,000 check from the Alumni Association.
To nominate a faculty member, see the full instructions. Nominations by AUM faculty, staff, students, alumni and friends must be submitted or postmarked by Aug. 11, 2017.
For more information, contact Valerie Rankin at [email protected].
Register clubs and organizations; reserve booths for Aug. fairs
At the beginning of each academic year, all clubs and organizations planning to be active in the 2017–18 academic year must register in order to begin hosting programs. Any unregistered group will not be allowed to host any programs. For information, contact DeLisa Joseph at [email protected] or 334-244-3655. Register your club or organization.
Also, the Office of Student Involvement and Leadership Programs is excited to host the Fall 2017 club and organization fairs, which will take place on two days, Aug. 22 and Aug. 30. Student organizations interested in having a table on both days of the fair can register here.
Tue., Aug. 22 | 11:30 a.m.–1 p.m. | Taylor Center 230
Theatre AUM auditions
Theatre AUM will hold auditions for its first production of the 2017–18 season, a showcase with the theme liberty and justice, on Aug. 16.
To audition, prepare a monologue from a play that deals with American liberty, politics or civil rights (historical or current) or American justice (court cases, trial scenes). The monologue can be patriotic. If you would like to sing, prepare a song on one of these themes. There will be no accompanist, so bring a karaoke-type track on your phone or a CD.
For more information contact the Theatre office, 334-244-3632.
Wed., Aug. 16 | 7:30 p.m. | Theatre AUM (Taylor Center)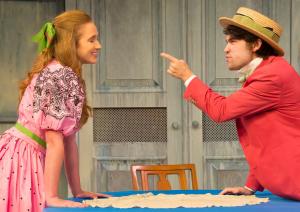 Theatre AUM presents 'Tartuffe' in Fall 2016.
New Student Convocation
New students are invited to join AUM as the university formally inaugurates them into the Auburn University at Montgomery family at AUM's New Student Convocation.
Convocation provides new students with an opportunity to connect with other members of the Class of 2020, incoming transfer students, and AUM faculty and staff.
Fri., Aug. 18 | 10 a.m. | AUM Athletics Complex