Warhawk Weekly 8-16-16: How Do I … ?
How Do I … Find what I need on the new AUM.edu?
Warhawk Weekly has a new series — How Do I …?  — that answers questions and provides helpful tips to make your life at AUM easier and more productive. 
This week, we feature answers to some frequently asked questions and tips for navigating the new AUM website.
'Let's Talk' encourages dialogue between students, counselors
The AUM Counseling Center on Aug. 23 is beginning a campus outreach program open to all AUM students called "Let's Talk."
"Let's Talk" is an informal, pre-counseling opportunity in which students can meet with a counselor without making an appointment. Students can talk about whatever is important to them, much as they might talk with a resident assistant or an academic advisor.
For more information, contact the AUM Counseling Center at 244-3469 or email [email protected].
Tuesdays | 1–2 p.m. | Taylor Center 126
Wednesdays | 1–2 p.m. | Clement Hall 109
Early Learning Center gets new director
Lisa Highfield has joined the College of Education as the new director of the Early Learning Center.
Before coming to AUM, Highfield worked more than 23 years as a public school general education teacher, special education teacher and special education administrator.
In addition to her teaching experience, Highfield also has worked as an administrator with the Alabama State Department of Education, served on numerous preschool task forces and committees, and developed and supervised public school preschool programs.
Highfield's interests include early childhood education, special education and mentoring.
Farrow engages U.S., Russia with history
Dr. Lee A. Farrow, Distinguished Teaching Professor in the Department of History, World Languages and Cultures, and director of the Center for Excellence in Learning and Teaching, presented via Skype Aug. 9 on her book, Alexis in America: A Russian Grand Duke's Tour, 1871–1872, to a mixed audience of Russians and Americans at the Moscow American Center in Russia's United States Embassy in Moscow.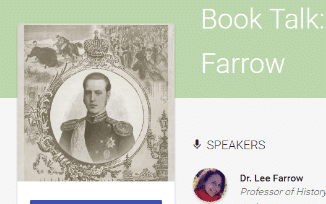 The Moscow American Center is Russia's flagship public diplomacy platform for engaging Russian citizens. The Center is a dynamic space that encourages dialogue with target audiences and inspires collaboration around shared Russian and U.S. values.
Offering a wide array of cultural and educational programs, the Center also strives to increase people-to-people engagement by instilling good will and deepening mutual understanding between the people of the United States and the Russian Federation.
Movie, pizza at Zombie Bash
Don't be afraid. We only want to feed your brain.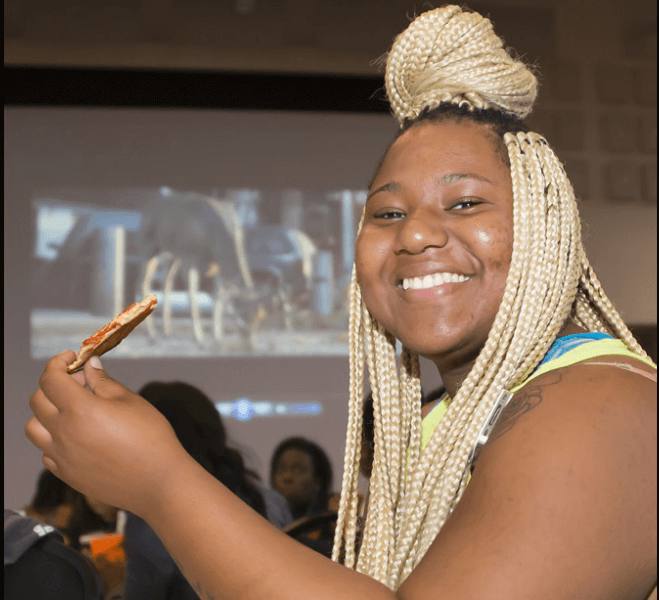 Students can join the AUM Connected: Common Reading Program and the Writing Across the Curriculum Program for a zombie movie (Warm Bodies, starring Nicholas Hoult and John Malkovich) and pizza.
While you're there, pick up information on WAC and this year's AUM Connected book selection, The Dinner.
Today, Aug. 16 | 11 a.m.–1 p.m. | Taylor Center 230
Study Abroad shares info today on trip budgeting, grant funds acquisition
Visit the Study Abroad table today to find out how to budget a trip with smart financial planning and qualify for free grant money from the Department of State.
Today, Aug. 16 | 12:30­–1:30 p.m. | Goodwyn Hall breezeway
CELT learning opportunities for faculty, staff this week
AUM Connected Zombie Bash
Today, Aug. 16 | 11 a.m.–1 p.m. | Taylor Center 230
Priming the Pump: Warm-Ups That Work — Lee Farrow, CELT and History
Wednesday, Aug. 17 | 10–11 a.m. | Library Tower, 10th floor West
Theories of Advising — Bradley Elwood, WASC
Monday, Aug. 22 | 11 a.m.–noon | Library Tower, 10th floor East
Crime and Punishment: Strategies to Prevent Plagiarism and Cheating and the Process for Reporting Academic Misconduct
Monday, Aug. 22 | 2–3 p.m. | Library Tower, 10th floor East
New Student Convocation Friday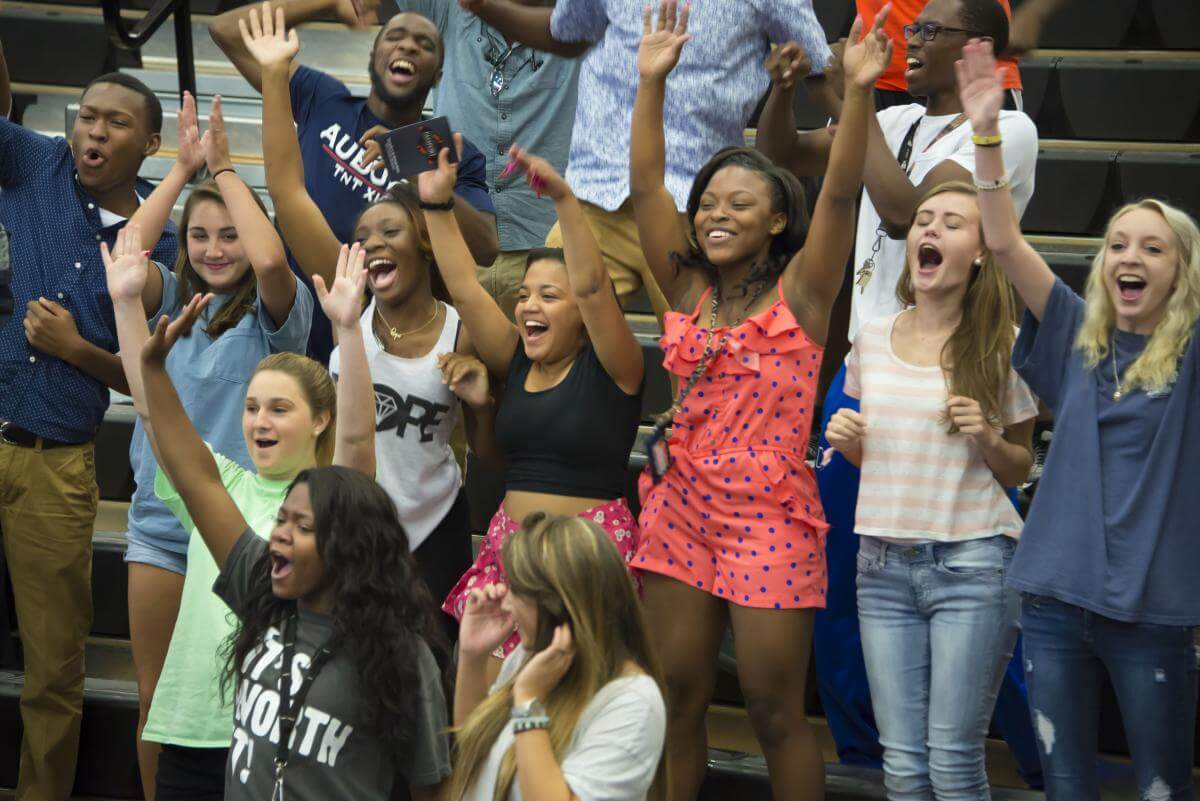 New students are invited to join AUM as the university formally inaugurates them into the Auburn University at Montgomery family at AUM's New Student Convocation.
Convocation provides new students an opportunity to connect with other members of the Class of 2019, incoming transfer students, and AUM faculty and staff.
We look forward to officially welcoming all new students to the Warhawk Nation!
Friday, Aug. 19 | 10 a.m. | AUM Athletics Complex
A look to the future: BTW student art show
The AUM Fine Arts Department will open its first exhibition of the fall semester in August in the Goodwyn Gallery.
The exhibition features student artwork from Booker T. Washington Magnet High School in Montgomery and is a collaboration between the Fine Arts Department and BTW teachers.
A reception will be held Aug.17. AUM Fine Arts looks forward to welcoming the young artists, teachers and families to AUM.
Reception: Wednesday, Aug. 17 | 4­–5:30 p.m. | Goodwyn Gallery
Exhibit: Through Sept. 15
Submit your project proposal for #AUMDayofGiving
AUM's Office of Advancement is accepting project proposals until Aug. 25 for its #AUMDayofGiving, a special 24-hour social media-driven fundraising initiative. AUM's #AUMDayofGiving occurs in conjunction with the National Day of Giving movement known as #GivingTuesday.
To prepare for the #AUMDayofGiving on Nov. 29, we are looking for AUMazing projects to highlight! AUM has so many exciting programs, and we want to show the community how they can help us continue to provide our students and faculty with the resources they need to excel.
Those interested in taking part in #AUMDayofGiving can download a project proposal form. Forms are due by close of business Thursday, Aug. 25. Submit your form to Marie Harrington at [email protected] or, for questions, call 334-244-3596.
Acceptance messages will be sent to each project manager by Sept. 2.
Text and chat with your AUM Library
Don't forget: You can now text and chat directly with the AUM Library as well as browse frequently asked questions and submit questions through the Ask YOUR Library webpage.
For answers to questions about the new services, text the AUM Library at 334-384-1851 or chat with Library staff on the AUM Library homepage!
Alumni wanted for Dragon Boat Race
Alumni interested in paddling in the Montgomery Dragon Boat Race on Aug. 27 can contact Valerie Rankin in AUM's Office of Advancement at [email protected] or 334-244-3557 to find out how to join the AUM Alumni OARhawks!
Students: Tutoring Hours for Fall 2016
The first day of fall semester tutoring is Wednesday, Aug. 17, and AUM staff members are available to help guide students toward a successful semester. Tutoring hours and locations are below:
Learning Center–WASC
Monday–Thursday, 9 a.m.–6 p.m.
Friday, 9 a.m.–noon
The Nest
Wednesday, Thursday, 4–6 p.m.
Instructional Support Lab
Goodwyn Hall 203
Monday–Thursday, 9 a.m.–9 p.m.
Volunteers sought for Kinesiology studies
Strength study
Department of Kinesiology researchers are conducting a study on the effects of blood flow-restricted training on strength in trained versus untrained individuals.
Participation is voluntary and will require eight visits of 15 to 45 minutes each for three weeks.
To be eligible to take part, participants must be in generally good health; between the ages of 18 to 40; and not have any conditions that would prevent exercise. Both male and females are encouraged to participate.
All testing will occur in the Human Performance Labs and gym located in the AUM Wellness Center. A free body composition assessment is included.
For information, contact Bruce Bentley at [email protected].
Metabolism study
Can three minutes of sprint exercise per week increase metabolism? Does the exercise help one to burn more calories at rest?
Researchers in the Department of Kinesiology are seeking participants for a study to examine if interval training influences resting metabolism.
The study will require participants to continue their existing activity, perform sprint intervals three days a week for four weeks (10 to 20 minutes), or perform slightly longer intervals three days a week for four weeks (15 to 25 minutes).
To be eligible, participants must be healthy, active, and between 18–50 years old. All training and testing will be done in the Human Performance Lab in the AUM Wellness center.
If interested, contact Dr. Matt Schubert at [email protected].
Caffeine study
The Department of Kinesiology is seeking participants for a research study on caffeine's ability to act as an exercise aid in overweight/obese individuals.
Participation is voluntary and will require four visits to the Human Performance Lab in the Wellness Center.
To be eligible to participate, you must be inactive (less than 90 minutes of exercise/week), a non-smoker, in good health, 18-40 years old, consume two or fewer caffeinated beverages per day, and must be overweight or obese with a body mass index of 25-35 (BMI calculator).
If interested, contact Dr. Matt Schubert at [email protected].
Your 'Dinner' selfie could win a prize!
AUM Connected, the common reading program, is planning a variety of great events for the 2016–17 academic year related to the book, The Dinner.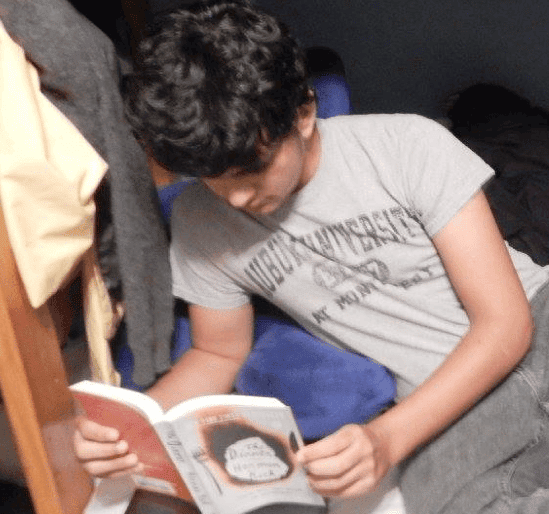 Between now and Oct. 1, 2016, email your photo as you read The Dinner to Dr. Lee Farrow at [email protected], and it will be put on Facebook. The most "liked" photos will win prizes!
'Curtiss for President' shirts, 2017 calendars available at Warhawk Shop
"Curtiss for President" shirts are now available at the Warhawk Shop.
Also, calendars for 2017 (available in academic or standard year format) have arrived. A wide selection of styles and sizes is available, and departments may direct charge to their FOAP or PCard.
For information, contact Jeffrey Vinzant at [email protected] or 334-244-3576.
Other CELT learning opportunities in August
Lunch and Learn — Using iClickers to Initiate In-Depth Discussions
*Elective for online teaching certification
Tuesday, Aug. 23 | Noon–1 p.m. | Taylor Center 221
FDI: Blackboard Basics
*Required course for online teaching certification
Wednesday, Aug. 24 | 9 a.m.–noon | Clement Hall 111
Support Our Student-Athletes: The Path to Graduation
*Recommended for UNIV instructors
Wednesday, Aug. 24 | 1–2 p.m. | Goodwyn Hall 109
2017 Faculty-led Study Abroad Proposals
Wednesday, Aug. 24 | 2:30–3:30 p.m. | Goodwyn Hall 111
Working with Troubled Students
*Recommended for UNIV instructors
Thursday, Aug. 25 | 2–3 p.m. | Library Tower, 10th Floor East
Teaching Effective Online Research: Going Beyond Google! — Using and Teaching the Basics of Library Resources and Research Instruction
*Recommended for WAC Recertification
Thursday, Aug. 25 | 5–6 p.m. | Library Tower, 10th Floor East
Teaching Squares Program
Friday, Aug. 26 | 9–10 a.m. | Library Tower, 10th Floor West
University Honors Program Advising and More
Friday, Aug. 26 | 10–11 a.m. | Library Tower, 10th Floor West
Self-Efficacy: What It Is, Why It Matters, and How to Incorporate It into Your Classes
*Recommended for UNIV instructors
Monday, Aug. 29 | 11 a.m.–noon | Library Tower, 10th Floor East
The New Course Evaluation Forms
*Recommended for UNIV instructors
Monday, Aug. 29 | 2–3 p.m. | Library Tower, 10th Floor East
The New Course Evaluation Forms
*Recommended for UNIV instructors
Tuesday, Aug. 30 | 11 a.m.–noon | Library Tower, 10th Floor West
FDI: Blackboard: Communicating with Students
*Required course for online teaching certification
Tuesday, Aug. 30 | 9 a.m.–noon | Clement Hall 111
AUM Connected — Honors Students Speak about Food Insecurity
*Recommended for UNIV instructors
Wednesday, Aug. 31 | 12:15–1 p.m. | Goodwyn Hall 112