Warhawk Weekly 6–9: Combat peer pressure; Ward shares passion for biology; Distance learning candidate
NEWS
Combating peer pressure
CARES Act update
Researching AUM: Ward's 'toadily' awesome work
Medical & Clinical Medical Laboratory Science reaccreditation
Distance learning candidate forum
Recognizing spring Class of 2020
Zoom your way to improved fitness
Combating peer pressure
Four AUM Honors Program students —Tatiana Ervin, Tyler Golden, Sarah Staton and Catherine Boswell — have a message to share with the Class of 2024 on peer pressure.
With the help of AUM Professor of English Lilian Mina, the four explored the ways in which peer pressure impacts individuality for their spring semester Honors seminar: "HONR 2757: Seeing the Unseen." Their research found that while some individuals retain the traits of their peer group, environmental influences such as where an individual lives and their relationships with family members and friends can also impact the development of individuality.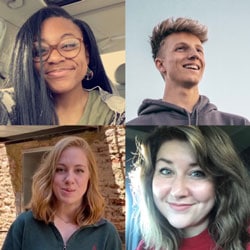 Also, the more an individual is aware of their own individuality, the less likely they are to pick up traits from peer groups, according to the group's research.
With the intent of sharing their findings with the freshman Class of 2024, the group documented their study, titled The Freshman 2024 Project, on a website, as well as a meme page on Instagram, a TikTok video, in a public service announcement (PSA) video, and through personal interviews they conducted.
CARES Act update: There's still time to apply
Payments have been initiated for Auburn University at Montgomery students who have submitted applications for emergency funds available through the Coronavirus, Relief and Economic Security (CARES) Act.
AUM received $2.5 million in CARES Act funding from the federal government and will return the entire allotment to eligible students. Given AUM's enrollment, the average per-student award is $500.
Eligible students who have not yet completed an online application may still do so until all CARES Act funds are exhausted. Students can only apply one time. If approved, students will receive funds via direct deposit.
Signed into law by Congress, the CARES Act differs from economic stimulus payments received by many American families. The CARES Act provides higher education emergency relief funding to AUM students affected by disruptions during the Spring 2020 semester due to the COVID-19 pandemic. Grants may be used to help offset expenses related to the disruption of campus operations during the spring semester, including housing, tuition, course materials, fees, technology, food, health care, or childcare.
In order to qualify for CARES Act grant funding, students must meet the following criteria in accordance with federal guidelines:
A student must have been enrolled during the Spring 2020 semester when the university made the transition from face-to-face instruction to remote course delivery on March 23, 2020.
A student must have a completed 2019-2020 FAFSA on file with AUM and meet all federal aid eligibility guidelines. If you have not yet filed FAFSA for 2019-2020, but are eligible to do so, please complete the form by June 30, 2020.
Students who withdrew from all spring classes are not eligible to receive funding. The CARES Act does not allow funds to be used for international or DACA students or U.S. citizens who were enrolled exclusively online at the beginning of the Spring 2020 semester.
While the total CARES Act funding available to AUM students was determined by the federal government, the university has sought to offer relief to its students in a variety of ways. When the pandemic forced a transition to online course delivery in March, AUM continued to pay student employees through the end of spring semester even though they could not be on campus. AUM also refunded housing and dining plan fees from March through the end of the semester in an effort to reduce the anxiety many students have experienced during the pandemic. AUM has also continued to grow its scholarship allocation.
For more information on the CARES Act, please visit our FAQ page.
Researching AUM: Ward's 'toadily' awesome work
While AUM Department of Biology and Environmental Science head Chelsea Ward studies how changes in the environment can affect the immune system of amphibians, she has an even greater appreciation for the opportunities she has to involve undergraduate students in meaningful research.
"I'm most proud of the papers I published with [students]," she said. "One was the direct result of a project that started in my immunology lab course where we successfully showed how insects that have eaten certain plants can affect the immune system of toads."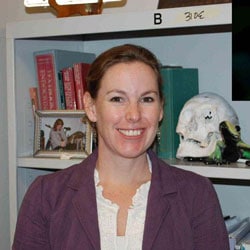 Her passion for biology equals her passion for students. Chemistry professor Nick Thomas recently explored both in his "Researching AUM" profile series for the Montgomery Independent.
Medical & Clinical Medical Laboratory Sciences program re-accredited
AUM's Medical & Clinical Laboratory Sciences program recently earned reaccreditation from the National Accrediting Agency for Clinical Laboratory Sciences.
The program boasts a 100 percent job placement rate for graduates and a 90 percent pass rate on the board of certification. Alumni earn fantastic opportunities in hospitals, forensic labs and a variety of other healthcare and research settings.
Distance learning candidate forum
Auburn University at Montgomery students, faculty and staff are invited to attend a Zoom presentation by a candidate for the Director of the Office of Distance Learning.
University of South Alabama (USA) Associate Professor of Physics Raj Chaudhury will present on the topic of expanding distance learning offerings at AUM and the process involved in putting programs online at 10 a.m. Wednesday, June 10 via Zoom.
Chaudhury's academic appointments also include serving as executive director of USA's Innovation in Learning Center and USA online. The university community is encouraged to view his curriculum vitae.
To participate in Chaudhury's candidate forum, visit Zoom link: https://auburn.zoom.us/j/92977467645.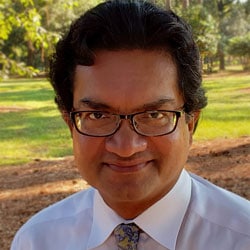 Recognizing AUM's spring Class of 2020 continues
Throughout June, AUM will continue to celebrate graduates in the Spring Class of 2020.
In support of our spring graduates finishing during the COVID-19 pandemic, AUM launched its ongoing series of Graduate Spotlights on our Facebook and Instagram pages, where you'll find features on outstanding students.
A formal celebration of their success will be observed on Saturday, August 15.
Zoom your way to improved fitness
AUM's Wellness Center continues to offer virtual group fitness classes via Zoom. Work up a sweat without leaving your home. Email [email protected] to register for your choice of classes and you'll receive a Zoom link with your confirmation.
This week's offerings include:
Wednesday
11 a.m. – Yoga with Rebecca
12:30 p.m. – Body Barre with Angel
5:30 p.m. – R.I.P.P.E.D. with Erin
Thursday
9 a.m. – 30 HIIT/30 Strength with Erin
11 a.m. – Stretch & Stability with Mel
3 p.m. – Zumba with Monette
Friday
11 am. – Jungle Body Konga with Angel
12:30 p.m. – Pilates with Angel