Warhawk Weekly 6–23: Mask up; 3 in a row; Welcome interims
NEWS
Mask up for Safety
Let's make it 3 in a row!
AUM welcomes interims for dean of students, diversity
There's still time to apply for CARES Act grants
Shumack earns VoiceThread certification
Surveying Alabama food security during COVID-19
Mask up for safety
To mask or not to mask? There really is no question within the biomedical community that masks help in reducing transmission of the COVID-19 virus.
AUM biology faculty member Karen Stine discusses masks and more about the pandemic in this interview with chemistry professor Nick Thomas.
Let's make it 3 in a row!

Auburn University at Montgomery has topped the Best College/University category in the Montgomery Advertiser's annual Readers' Choice Awards voting each of the last two years.
You can help make it three consecutive years.
Vote for AUM in the Montgomery and Autauga/Elmore County polls. Choose the Professional Services category and the "Best College/University" sub-category.
Vote now: http://content-static.montgomeryadvertiser.com/contest/index.html
AUM welcomes interims for dean of students, diversity
Two Auburn University at Montgomery faculty members have received new administrative appointments.
Dr. Leon Higdon, senior director of auxiliary services, recently began in the role as AUM's Interim Dean of Students. A member of the AUM staff since 2018, he previously provided administrative oversight of such areas as AUM Dining, the AUM Bookstore, Housing & Residence Life, the Wellness Center and Conference Services.
Dr. Brooke A. Burks, associate professor and head of the College of Education's Department of Curriculum Instruction and Technology, was recently appointed as AUM's Interim Chief Diversity Officer. Burks, who joined the AUM faculty in 2011, has served as the College of Education's Secondary Intern Coordinator and has provided training to faculty colleagues in Writing Across the Curriculum.
Josh Roberts, who had been serving as AUM's Dean of Students, accepted an administrative opportunity in K-12 education. His last day was June 19.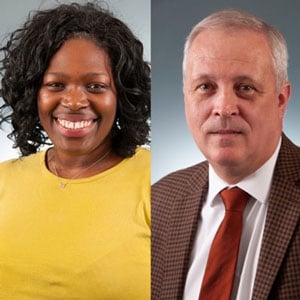 There's still time to apply for CARES grants
Eligible students who have not yet applied for emergency funds available through the Coronavirus, Relief and Economic Security (CARES)  Act may do so through Tuesday, June 30.
Students may apply online for the grants, which help offset expenses related to the disruption of campus operations during the spring semester, including housing, tuition, course materials, fees, technology, food, health care, or child care.
In order to qualify for CARES Act grant funding, students must meet the following criteria in accordance with federal guidelines:
A student must have been enrolled during the Spring 2020 semester when the university made the transition from face-to-face instruction to remote course delivery on March 23, 2020.
A student must have a completed 2019-2020 FAFSA on file with AUM and meet all federal aid eligibility guidelines. If you have not yet filed FAFSA for 2019-2020, but are eligible to do so, please complete the form by June 30, 2020.
Students who withdrew from all spring classes are not eligible to receive funding. The CARES Act does not allow funds to be used for international or DACA students or U.S. citizens who were enrolled exclusively online at the beginning of the Spring 2020 semester.
Learn more: http://www.aum.edu/coronavirus-update-student-faq
Shumack earns VoiceThread certification
College of Education Associate Dean Kellie Shumack was recently named a VoiceThread Certified Educator. VoiceThread is a useful online instruction tool that allows educators to easily create visual content, assessments, and encourage student involvement and engagement in the classroom.
Shumack earned her VoiceThread certification after completing a two-week, online certification course and capstone project, demonstrating mastery of VoiceThread's features and exhibiting sound teaching through lesson design and quality feedback.
Shumack also serves as a professor of instructional technology and graduate coordinator in the College of Education.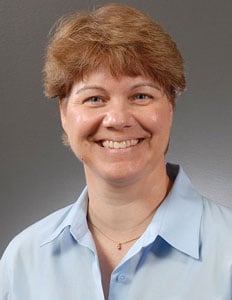 Surveying Alabama food security during COVID-19
The COVID-19 pandemic has changed lives. We need your help to understand how it has affected Alabamians when it comes to food purchasing behaviors, including access and availability of food.
A team of researchers from the Alabama Cooperative Extension System, Auburn University and Auburn University at Montgomery are launching an online survey on June 29 to assess the effects that COVID-19 is having on food insecurity in Alabama. We would appreciate if you would consider taking the survey.
The survey can be found at https://aub.ie/coronavirus-survey. We also encourage you to share the survey's flyer.
Those wishing to participate should use the following guidelines:
Must be age 18 or older
Complete the survey only one time per household
Submit survey by July 15th
Results will be used to inform future program and resource development as they relate to food access and security.
In addition, participants who choose to provide their email address at the end of the survey may be entered in a raffle to receive one of 20, $50 gift cards to a Walmart.
If you have any questions, please email [email protected] for more information.