Warhawk Weekly 5–8: Warhawk Spotlight: Logan Prickett; Family Fun, Fitness Night
Warhawk Weekly 5–8: Warhawk Spotlight: Logan Prickett; Family Fun, Fitness Night
NEWS
Warhawk Spotlight: Student leaves behind wheelchair for graduation
Family Fun and Fitness Night success
Weeks of WOW submissions
Have you seen this print?
Summer 2018 Payment Plans open
Family Campaign continues
EVENTS
Business Breakfast with Lt. General Anthony J. Cotton
Women's Basketball Spirit Night
REMINDERS
Experience China Summer Camp
Filibuster seeking editor and designer
Family Fun and Fitness Night success
Physical Education Teacher Candidates recently organized Family Fun and Fitness Night at Eclectic Elementary School as a culminating project for the Measurement and Evaluation in Physical Education course –– taught by Andria Walker –– during their field experience hours at the school. The event was held on April 23 and approximately 60 students, parents and siblings attended. The event included both indoor and outdoor activities, such as a mother/son vs. father/daughter kickball game, and Teacher Candidates provided door prizes for the drawings at the end of the night.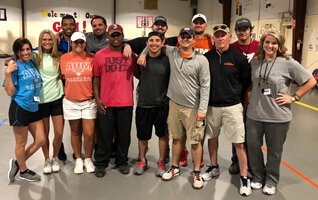 The Department of Kinesiology has been partnering with Eclectic Elementary School since 2014 to provide quality field experiences for Physical Education Teacher Candidates. During the 30 field experience hours, Teacher Candidates assist the physical education teachers with conducting the Alabama Physical Fitness Assessment and also teach three sequential lessons to the students in kindergarten through 4th grade.
It is an excellent learning opportunity for all involved. The Department of Kinesiology is thankful for the willingness of Eclectic Elementary School to allow AUM's Teacher Candidates to fulfill their field experience requirements there, and they look forward to many years of continued partnership.
Weeks of WOW submissions
The Office of Orientation and Transitions is very excited to host the Summer 2018 Warhawk WOW (Weeks of Welcome) There will be programs taking place during the first weeks of classes: June 4–8.
To submit activities for the week, please be as specific as possible in completing the form. The information is shared with students, faculty and staff. Edits are not typically made to the content submitted, so please submit clean, accurate copy.
Submissions are due today. To confirm the date, time, and information for your event, you will be contacted the week of May 14.
Please note: Taylor Center 230 has been reserved for that week; if you want to schedule a different location for your event, please take the proper procedures to reserve that space.
If you have any questions or concerns, please email Carley Scanlan or call 334-244-3158.
Have you seen this print?
Marc Chagall's lithograph Lovers needs to be located. The image is part of the Art Collection held by the Department of Fine Arts. Anyone with knowledge of the work should email Dr. Naomi Slipp or call 334-244-3112.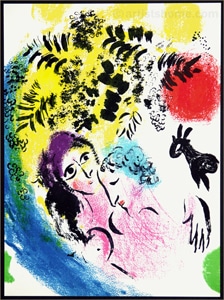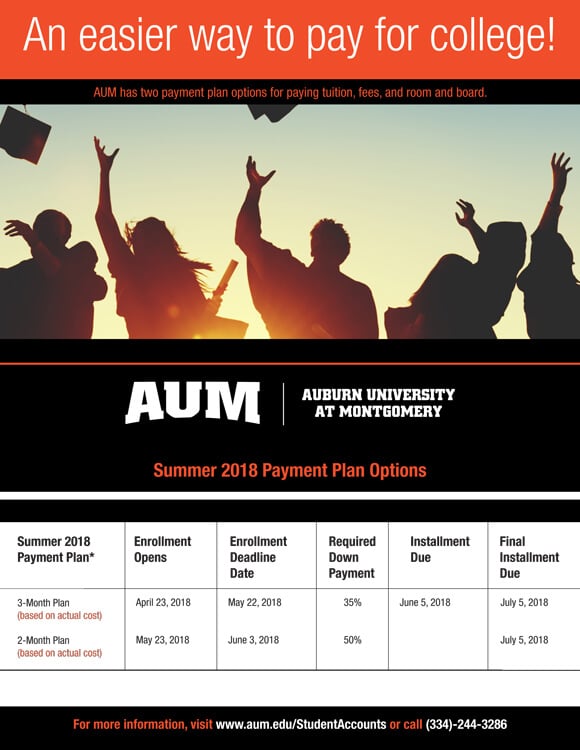 Family Campaign continues
The co-chairs of the 2018 AUM Family Campaign, Megan Hughes and Tim Lutz, want to encourage participation and thank those that have already participated!
Contributions to the AUM Family Campaign are a vital demonstration of your support for AUM as well as any part of the university that is especially important to you. The contribution can go to the General Fund or you can earmark the money for a certain department, such as the Employee Assistance Fund – which helps AUM employees in times of need and emergencies, such as hospitalization, a death in the family, a house fire, etc. – the library, Theatre AUM, student scholarships, the Honors Program, and many more.
You may also designate a gift in memory of a departed friend or loved one as well as designate a contribution in honor of a special friend or colleague, such as a retiring colleague.
Please give what you can. All contributions — large and small — are welcome and appreciated. Keep in mind, contributions to the AUM Family Campaign are also tax deductible.
You can give securely online today! Thank you for your help!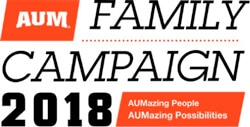 Business Breakfast with Lt. General Anthony J. Cotton
There will be a Business Breakfast session featuring Air University Commander and President, Lt. General Anthony J. Cotton. Cotton will discuss his background, his commitment to developing the highest-quality Airmen possible on base, and his vision for Air University – AETC Focus, MGMWERX.
Tickets are $30, and you can register through OutReach.
Fri., May 11 | 8–9:15 a.m. | Taylor Center 221–223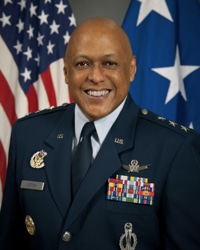 Women's Basketball Spirit Night
Support AUM's Women's Basketball Team at Spirit Night at Taziki's Mediterranean Cafe in East Chase on Tuesday, May 8, 2018 starting at 5 p.m. through closing! 10% of all proceeds are donated to the Women's Basketball team!
Tues., May 8 | 5 p.m. – closing | 2560 Berryhill Rd., Montgomery, AL 36117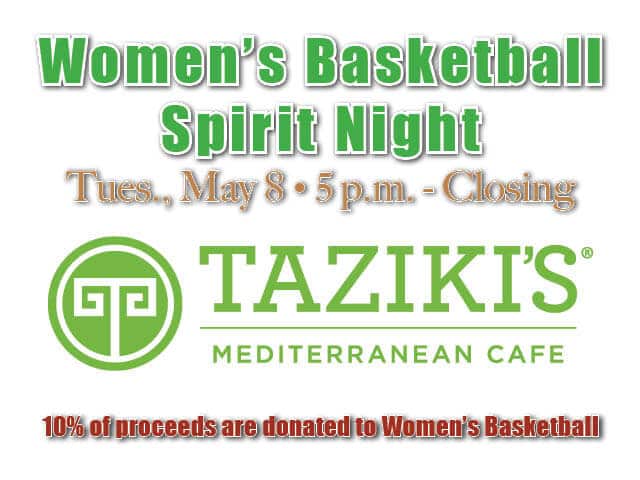 Experience China Summer Camp
The Confucius Institute plans to offer a total cultural and language immersion for students in grades 5–8 through its Experience China Summer Camp.
The camp is five days per week and will be held for two consecutive weeks. During each week, students will learn Chinese language, art, music, dance, and martial arts. They will participate in different cultural activities and have hands-on experience.
This is an excellent program for both beginners and intermediate students who want to continue learning Chinese over the summer. The camp will provide an interesting, fun-filled opportunity for students who are eager to learn new language, art and culture.
Note: Snacks and drinks will be provided, but lunch is not included.
Deadline for Application: May 18
May 28–June 1, June 4–8 | 9 a.m.–3 p.m. | $100 per week
Filibuster seeking editor and designer
The Filibuster, AUM's student-run literary and arts magazine, is looking for a new editor-in-chief and graphic designer for its 2019 issue. The positions begin in the Fall 2018 semester and will continue into the Spring 2019 term.
Experience with Adobe InDesign is required for the graphic design position. Experience with InDesign is also preferred for the Editor position but not required. All candidates must be enrolled as either a full- or part-time student during the year to serve in the position. He or she must maintain a 2.0 grade point average. Applicants should also have completed ENGL1010 and ENGL1020.
To apply, potential candidates will need to submit both a one-page letter of intent that describes their vision for the magazine and a one-page resume that describes their qualifications for serving in the position.
Candidates can send their letter of intent and resume as attached Microsoft Word documents to the Filibuster's academic advisor, Dr. Robert Klevay.
Deadline to apply: May 31, 2018.