Warhawk Weekly 5–5: Chancellor Stockton discusses financial resources; Summer Payment Plan; Going above and beyond
Chancellor Stockton discusses financial resources
Summer Payment Plan available
Thunder in the skies
Going above and beyond for Education students
Finding a job during a pandemic
Spring 2020 grads: Let us brag on you
Share a message with the Class of 2020
Join the Warhawk Activity Challenge
Join a virtual group fitness class
Register summer and fall classes
Graphic Design summer course
Online tutoring assistance available
Celebrating Warhawk Champions
Chancellor Stockton discusses CARES Act, other financial resources for students
The COVID-19 pandemic has created financial hardships for college students and families nationwide. Auburn University at Montgomery will soon share information with students on how they can apply for grants through the federal Coronavirus Aid, Relief, and Economic Security (CARES) Act. AUM Chancellor Carl A. Stockton discusses relief available to students through scholarships, CARES Act grants and other resources in our Chancellor's Q&A series.
Summer Payment Plan available
A payment plan for Summer 2020 is now available through June 12.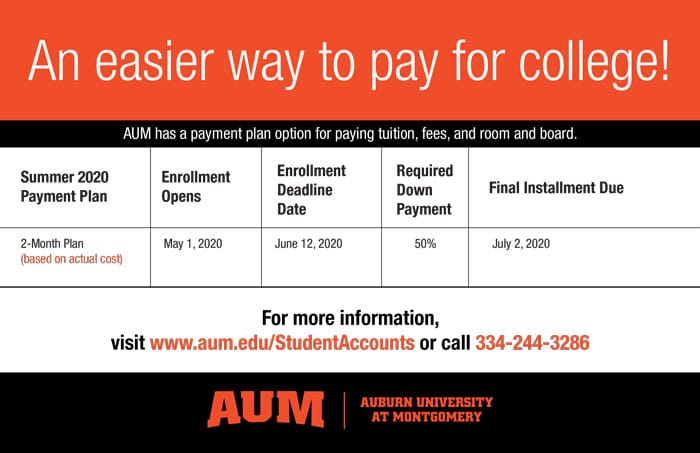 Thunder in the skies
F-16 pilots from the Alabama Air National Guard's 187th Fighter Wing at Montgomery's Dannelly Field took to the skies Tuesday for a series of flyovers to celebrate healthcare professionals serving on the front lines of the COVID-19 pandemic.
Department of Medical & Clinical Laboratory Sciences Director Kyle Taylor caught the "Red Tails" as they passed above the AUM campus.
Going above and beyond for Education students
With the COVID-19 pandemic impacting face-to-face interactions, AUM's College of Education was forced to forego its regular "AUMazing Teacher Interview Day," which brings preservice teachers into contact with school systems looking to hire.
Molly Pollard, the College of Education's certification officer, went above and beyond to ensure AUM students received opportunities for interviews for jobs before graduation. In early April, she set up Zoom interviews that brought AUM students into contact with representatives of several regional school systems.
"One of our students got a job offer one hour after her interview," College of Education Associate Dena & Graduate Coordinator Kellie Shumack said of the initial interview sessions.
All told, Pollard arranged 100 interviews with 16 different school systems, ranging from Huntsville to Baldwin County. Shumack said those efforts represent "just one way she is helping COE students stay focused on the career they've been training for and shows that AUM students are valued beyond the River Region."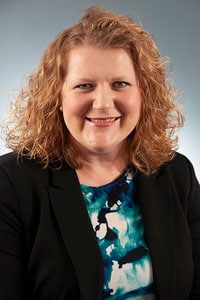 Finding a job during a pandemic
Searching for a job during a time when social distancing and virtual interactions represent the norm presents a series of challenges for Spring 2020 graduates, but all is not lost.
AUM Career Development Center Bradley Robbins offers strategies on how to identify and prepare for opportunities in a virtual environment.
Get a jump on the job search with the AUM Career Development Center!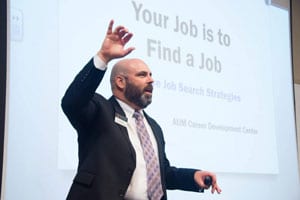 Spring 2020 grads: Let us brag on you
While we can't hold our usual May commencement ceremony in-person this weekend, we can still celebrate our spring Class of 2020.
Our social media graduation spotlights began with Khryshanna "Shay" Taylor. Shay, a nursing major from Montgomery, has a fantastic opportunity lined up after graduation. She will soon begin working as a pediatric nurse at Children's of Alabama. And, as you see from the photo, she has an adorable support network cheering her on.
We look forward to seeing many of our spring graduates for our rescheduled in-person commencement ceremony on August 15, but we want to brag on them before then. If you're graduating, send your selfie to [email protected] along with your name, major, hometown, and post-graduation plans.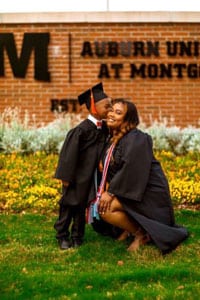 Share a message with the Class of 2020
Help us celebrate and inspire our Spring 2020 graduates. The AUM Alumni Association invites you to share a note of encouragement, piece of advice, or a (virtual) pat on the back. Please complete our Congrats 2020 form and join us in welcoming these seniors and graduate students into our alumni family.
Join the Warhawk Activity Challenge
Department of English and Philosophy Chair John Havard showed his AUM spirit with his mapping of a recent run. If you're looking to get out of the house and get active for a good cause (while observing social distancing), you can join Dr. Havard and other AUM faculty and staff in the Warhawk Activity Challenge May 11-17.
Run, walk, stroll, dance, swim, or engage in anything else that works up a sweat. The event will help raise money for AUM's Student Assistance Fund, which helps students experiencing unexpected financial hardships.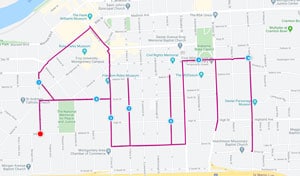 Join a virtual group fitness class
AUM's Wellness Center continues to offer virtual group fitness classes via Zoom. Work up a sweat without leaving your home. Email [email protected] to register for your choice of classes and you'll receive a Zoom link with your confirmation.
This week's offerings include:
Tuesday
Noon – Mel – Stretch & Stability
1 p.m. – Monette – Zumba Toning
Wednesday
Noon – Angel – Body Barre
4 p.m. – Anna – Cardio Fit
Thursday
9 a.m. – Brenda – Cardio/Strength Circuit
Noon – Mel – Stretch & Stability
3 p.m. – Monette – Zumba
Friday
Noon – Angel – Jungle Body-Konga
Register for summer and fall classes
The sooner you register for Summer and Fall classes, the more likely you are to get the classes you want at the times you need. Keep in mind that additional Pell money may be available for Summer classes as well. Summer is a great time to get ahead in some areas in order to take the pressure off in Fall and Spring.
Introducing new Graphic Design summer course
A new course on graphic design will be opening this summer!
In VISU 1102: Two-Dimensional Design, students will focus on developing an understanding of the principles of organization and the elements of art through creating works digitally that convey organic unity. Utilizing the raster graphics software, Autodesk Sketchbook, students will also receive training in digital software as they take their initial concept from sketch to final design.
In this online studio course, students will receive a Wacom Drawing Tablet and stylus to work with for the term. The tablet must be returned to the university upon a given student's completion of the course. In order to take this course, students must have their own computer, however, with the minimum requirements to support Autodesk Sketchbook Pro and a USB port.
For more information, please email the Fine Arts Department or Tony Veronese.
Online tutoring assistance available
Having difficulties with online classes?
The Warhawk Academic Success Center can help you. Schedule an online tutoring appointment, Monday-Friday, 8 a.m. to 5 p.m., by emailing [email protected] or calling 334-244-3230.
Celebrating Warhawk Champions
We are fortunate to have faculty and staff who continually go above and beyond to serve the needs of students amid extraordinary and difficult circumstances. We are proud to recognize several individuals and units as "Warhawk Champions."
Included in this group are:
Dr. Heather Witcher
Graduate Admissions
Tara Woods
Christin Lejeune
Nominate a Warhawk Champion at: http://www.aum.edu/aboveandbeyond