Warhawk Weekly 5–26: Fight song; CARES Act; Athletics feature
NEWS
Sharing the Warhawk Spirit virtually
CARES Act grant applications now open
Athletics launches new feature
AUM mourns loss of first tennis coach
AUM helped May graduate find 'the right path'
Zoom your way to improved fitness
Food Pantry sets summer schedule
Sharing the Warhawk Spirit virtually
Need a lift during this time of social distancing? Our AUMcappella singers are here to help. Enjoy their Zoom-aided rendition of the university fight song.
The people behind these lovely voices are (clockwise from bottom left in the video): Azura Murphy, freshman Biology major from Montgomery; Amelia Hyman, sophomore Communication Disorders major from Lakewood, NJ; Jamese Cain, sophomore Nursing major from Wetumpka; Maya Freed, sophomore Medical Laboratory Science major from Mobile; Nikki Cook, junior Biology/Pre-Health Science major from Spanish Fort.
CARES Act grant applications now open
Students now able to apply for CARES Act funding
Auburn University at Montgomery students who have experienced unexpected financial hardships due to the COVID-19 pandemic are now able to apply for emergency relief funding made available through the Coronavirus, Relief and Economic Security (CARES) Act.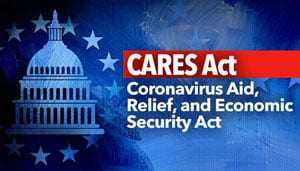 In order to be considered for relief funding, eligible students must complete an online application. Signed into law by Congress, the CARES Act will provide higher education emergency relief funding to AUM students affected by disruptions during the Spring 2020 semester due to the COVID-19 pandemic.
Grants may be used to offset expenses related to the disruption of campus operations during the spring semester, including housing, tuition, course materials, fees, technology, food, health care, or childcare. If approved, students will receive funds via direct deposit. Students will be asked to verify their bank account and routing number.
For information on the application process and eligibility guidelines, visit our Student FAQ page.
AUM Athletics launches new feature
Curious about what it takes to be an AUM student-athlete?
Check out AUM Athlete Access, a new social media series that AUM Athletics will launch Wednesday at 3 p.m. The series will provide an inside look at student-athletes from each of AUM's 11 sports. Episodes will appear on AUM Athletics' YouTube channel.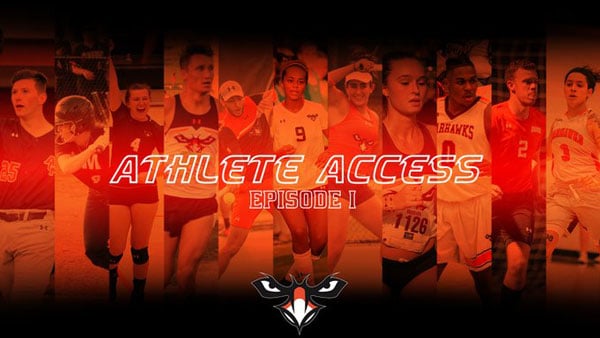 AUM mourns loss of first tennis coach
AUM's first tennis coach and Athletics Hall of Fame member Darold Dunlavy passed away on May 16 after a long and courageous battle with a rare neurological disorder. Dunlavy, who served as AUM's first men's tennis coach, guided the program to 13 district championships, 12 NAIA National Tournament appearances and the first national title in AUM Athletics history in 1987. He went 300-67 as head coach from 1976-93.
Memorial donations may be made in honor of Coach Dunlavy to the AUM Tennis program, by mailing checks (payable to AUM with Men's Tennis in the memo line) to:
AUM Development
Attn: Marie Harrington
PO Box 244023
Montgomery, AL 36124
Memorials can also be given online at www.aumathletics.com/give.
AUM helped May graduate find 'the right path'
AUM alumna Kate Saylor pursued her love for acting through Theatre AUM while also a member of the AUM Honors Program. She credits both programs for helping her navigate her academic journey at AUM and broaden her horizon about the world around her.
"Through my time as a student at AUM, I was able to travel to new places, open creative doors, meet so many awesome humans and learn about myself," she said.
Earlier in May, Saylor earned her degree in communication and theatre with a minor in photography with a 4.0 grade point average.
"I had all but discared the idea of ever pursuing my dream of acting professionally because it seemed impractical," said Saylor, about her viewpoint before attending AUM.
Theatre AUM gave her a new outlook on the acting profession, Saylor said.
"I received a well-rounded education at AUM so I truly feel prepared to go out into the world and be successful, even if it ends up looking different than what I imagine," she said.
Read about how AUM helped fulfill her acting dreams in the AUM Pressroom.
Zoom your way to improved fitness
AUM's Wellness Center continues to offer virtual group fitness classes via Zoom. Work up a sweat without leaving your home. Email [email protected] to register for your choice of classes and you'll receive a Zoom link with your confirmation.
This week's offerings include:
Wednesday
10 a.m. – Yoga with Rebecca
Noon – Body Barre with Angel
5:30 p.m. – Tabata, Cardio & Abs with Erin
Thursday
9 a.m. – Cardio & Strength Training with Angel
3 p.m. – Zumba with Monette
Friday
10:30 a.m. – Stretch & Stability with Mel
Noon – Jungle Body Konga with Angel
5:30 p.m. – Yoga with Rebecca
Food Pantry sets summer schedule
The University Honors Program Food Pantry will continue to serve students during the summer semester. Hours of operation will be Monday, Wednesday, and Friday from noon to 1 p.m. in the Game Lounge at The Nest.
Students can obtain non-perishable food and personal hygiene items by presenting a valid AUM ID at the door. Students can obtain up to 10 items during a visit.
Interested in supporting the Food Pantry? Email [email protected] for details.