Warhawk Weekly 5–16: Award-winning alum Philip Kramer; Army ROTC explores Horseshoe Bend
Warhawk Weekly 5–16: Award-winning alum Philip Kramer; Army ROTC explores Horseshoe Bend
#WhyWeLearn
Alumnus combines passions for science, writing
Learning at AUM helps students to find their niche in life; and, along the way, they meet professors who help them discover latent talents within themselves. Alumnus Philip Kramer came to AUM to become a writer, but he discovered a passion for science. AUM professors encouraged him to unite the two passions, and it's been a rewarding ride ever since.
Campus to close Saturday for maintenance
Auburn University at Montgomery's campus will close Saturday, May 20, for maintenance.
The AUM campus will be shut down roughly 6 a.m. to 6 p.m. while Alabama Power replaces a power switch, which will result in a complete loss of power on campus.
While Housing and Campus Police will remain in operation on May 20, all other buildings except for residence halls will be closed, including the Wellness Center and Library.  All non-essential personnel should refrain from coming to campus during this time.
During the outage, our website, Banner Student, and police telephone lines will remain operational, allowing for minimal disruptions to prospective and current students.
Employees are asked to take the following steps to prepare for the power outage:
Unplug computers, printers, etc., before leaving campus on Friday, May 19.
Defrost personal refrigerators (You may use the loading docks outside of your building; clearly label with your name/office and put back in office prior to departing Friday).
Ice machines should be unplugged and emptied.
Housing and Residence Life will be working directly with students who are living in our residence halls during this time.
Facilities management has worked directly with several areas of campus that have special equipment, however, if you have a specific need that has not yet been addressed, please contact Daryl Morris at [email protected].
Army ROTC conducts staff ride to Horseshoe Bend
The Auburn University at Montgomery Mustang Battalion recently conducted a staff ride to Horseshoe Bend National Military Park in Daviston, Ala.
The purpose behind the staff ride is to further the military education of Army officers. It allows cadets to examine a historical event and produce a battle analysis through thought analysis and discussion.
Each year, the Senior ROTC cadets are tasked with picking a location and providing a brief synopsis of the events that took place there.
This year, the cadets chose Horseshoe Bend National Military Park and gave briefings to senior officers and fellow cadets on the Creek War, Maj. Gen. Andrew Jackson, Chief Menawa, and the Red Sticks. The cadets also provided briefs on the Treaty of Fort Jackson and how this event formed the state of Alabama.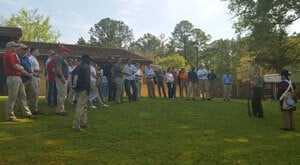 ROTC announces new officer
Auburn University at Montgomery Army ROTC introduces its newest Army officer, 2nd Lt. Bobie Wilson. Wilson was recently commissioned on active duty, specializing in chemical ordinance. We wish her well and know that she will do great things for the U.S. Army and nation.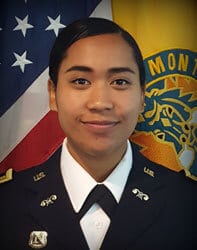 Retirement reception for Marilyn Ray
Faculty and staff are invited to a retirement celebration in honor of Marilyn Ray, associate vice chancellor of Advancement.
Wednesday, May 31 | 4–6 p.m. | Office of Advancement, 7515 Halcyon Summit Drive, Suite 102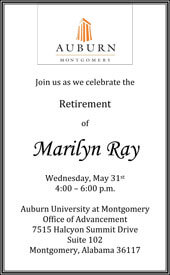 Research and Sponsored Programs welcomes Sears
The Office of Research and Sponsored Programs welcomes Towanna Sears as the Manager of Post Award Research Administration. Sears is responsible for post award activities, including grants and contracts; budget reviews; fund setup for new awards; submitting and managing payment transactions; financial reporting; awards close-out, and audit requirements. Sears, who works in Administration 114, can be reached at 244-3734.
Long selected for state textbook committee
Dr. Pamela H. Long, associate professor and coordinator of the Division of World Languages and Cultures, has been appointed to the 2017–2018 Alabama State Textbook Committee. The committee will evaluate and recommend textbooks for adoption for the subject area of Alabama Course of Study: Arts Education and Alabama Course of Study: World Languages, grades K-12.
Evans publishes articles on Chaucer, flash fiction
Dr. Bob Evans, professor of English in the Department of English and Philosophy, is the author of three new articles — two invited essays on Geoffrey Chaucer and a peer-reviewed essay on "flash fiction" (very short short stories).
"Chaucer, John Donne, and 'The Flea': A Robertsonian Perspective" appears in Critical Insights: Geoffrey Chaucer, edited by James M. Dean of the University of Delaware and published by Salem Press, and an essay titled "Chaucer, Nashe, and 'The Choice of Valentines'" appears in the same book.
An essay titled "Kate Chopin's Flash Fiction and Flash Fiction Theory" appears in the volume Critical Insights: Flash Fiction, edited by Michael Cocchiarale and Scott D. Emmert (also published by Salem).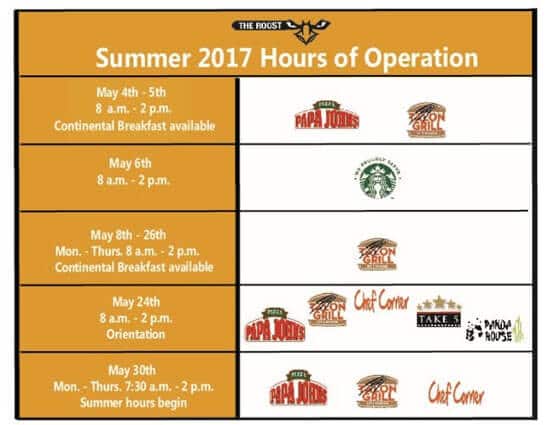 THAT Literary Review available
The second issue of THAT Literary Review, an AUM-affiliated literary journal, is now available as a free PDF online. Print copies are also available at $10 per copy.
The journal is the work of AUM faculty Dr. Blake Gerard. Dr. Joyce Kelley, and Dr. Seth Reno — as well as Huntingdon College's Jim Hilgartner. Able editorial assistance was provided by graduate students Kim Leifer, Deric Sallas and Matthew S. Shoemaker, and layout and web management was provided by graphic design students Blake Atkins and Jennifer LyAnne Peacock.
THAT Literary Review is a whirlwind of poetry, prose, and visuals to entertain and amaze. Be prepared for the mysterious and the wonderful.
Clubs and Orgs – Get Visibility
Each semester the Office of Orientation and Transitions puts on the Weeks of Welcome — better known as WOW. During these weeks, clubs and organizations have the opportunity to host an event on campus from sponsoring a business breakfast to putting on an activity for all of our Warhawks.
Weeks of Welcome will last throughout the first few weeks of the new semester. If you are interested in having an event at Fall 2017 WOW, please fill out the online application. Fall 2017 WOW events are due by July 1, 2017.
Additionally, this summer, the Club and Organization Fair will be held during WOW events rather than during Orientation and Transition sessions. The Club and Organization Fair will have two dates:
August 22 | 11:30 a.m.–1 p.m.
August 30 | 5:30 p.m.–7 p.m.