Warhawk Weekly 4–7: Where we go from here; Register for Grad Preview; Words of encouragement
Where do we go from here?
Graduate Preview Night
Words of encouragement
MLS alumni on the frontlines
AUM adapts to stay-at-home order
Expansion of C-store options
Food Pantry modifies operations
Career Development Center advising
Commencement reminder
Curtiss Course Critiques
Filibuster application extended
Social distancing 101
Register for Graduate Preview Night
Considering a master's degree? Learn more about our programs and the possibilities they present. Join us virtually for our Graduate Preview Night Tuesday, April 14, at 5 p.m.
Hear from faculty members across our program areas and learn about the admissions process.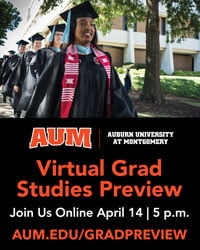 Words of encouragement from students, faculty
We miss seeing our wonderful students face-to-face, but the Warhawk Nation is staying strong during these difficult circumstances. Students and faculty from our College of Liberal Arts & Social Sciences took time out to share some words of encouragement. Special thanks to Communication & Theatre faculty member Hilary Gamble for pulling together this video and the four-legged friends who made cameos. As English and Philosophy Lecturer Heath Fowler stated, we hope the force remains with you all throughout these challenging times.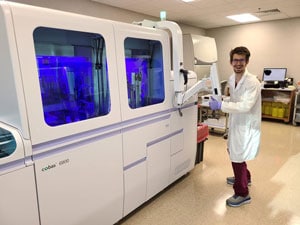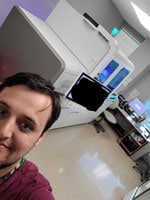 Medical Laboratory Science graduates on the frontlines of COVID-19
Sam Gasson (Medical Laboratory Sciences, Class of 2018) and Michael Dicky (MLS, Class of 2015) are among the many AUM alumni working on the frontlines of the COVID-19 pandemic as medical laboratory scientists, nurses and more. Sam and Michael perform hundreds of COVID-19 tests per day at the Mayo Clinic in Jacksonville, Fla. To them, and to our other healthcare alumni, we say "thank you." Be safe, everyone.
If you know of an AUM alum who is serving COVID-19 patients, we'd love to share their story. Drop us an email at
AUM adapts to stay-at-home order
In keeping with the stay-at-home order issued by Alabama Gov. Kay Ivey, Auburn University at Montgomery will restrict access to most campus buildings and limit remaining on-campus staff to those who provide critical infrastructure support. The order will be in effect through April 30, at least.
All campus facilities, with the exception of the Taylor Center, will be locked with access restricted to only those individuals authorized to enter. Employees who need to collect items from their offices and do not have key access to their building should contact their department heads or supervisors or AUM Police at 334-244-3424. Employees should be able to present their AUM identification to campus police.
While the majority of AUM's employees will continue to work remotely, several units will continue to address operational needs with rotations of personnel or limited numbers of staff members on-site. These units include AUM Police, Admissions, Facilities, Financial Aid, Honors Program, Housing & Residence Life, Housekeeping, Information Technology Services, Mailroom, Registrar and the Student Health Clinic. Dining Services will maintain operating hours Monday-Friday, from 10 a.m. to 2 p.m., to serve campus housing residents, while mail services will operate Monday-Friday, from 8 a.m. to noon. Warhawk Transit operations are suspended indefinitely.
C-store expands options for students
AUM Dining Services has added new items for students who remain in on-campus housing. Dining Services is operating a convenience-style store in the AUM Café Monday-Friday, from 10 a.m. to 2 p.m. New items include bread, milk, paper products, cleaning supplies and laundry detergent. Students can utilize their dining dollars to purchase items.
Food Pantry modifies operations
For students experiencing food insecurity, the AUM Honors Program Food Pantry can help. The Food Pantry has modified its operational schedule to serve on-campus housing students while maintaining safe social distancing practices. The Food Pantry will maintain operating hours Monday-Friday, from noon to 1 p.m., in The Nest Gaming Lounge. Students can pick up non-perishable food and hygiene items by presenting their ID.
Career Development Center remote advising available
Students are still able to meet with the Career Development Center for career advising, resume review, and job/internship search assistance remotely. Students, especially graduating students, are encouraged to schedule an appointment through AdvisorTrac on MyAUM.
The Career Development Center is available Monday – Friday from 8 a.m. – 5 p.m. For more information, please email Brad Robbins.
Reminder about commencement
Just a reminder for our Class of 2020 that AUM has delayed its May commencement ceremony in the interest of public safety during the COVID-19 pandemic.
While spring graduates will still earn their degrees and become alumni in May, the in-person celebration of their achievements has been delayed until Saturday, August 15. Summer 2020 graduates will also have an opportunity to participate in the commencement ceremony.
Students may place online orders for cap and gown or pick them up when the AUM Bookstore is able to re-open for face-to-face shopping. If ordering online, please provide your height, academic major, and degree (bachelor's or master's) in the comment field.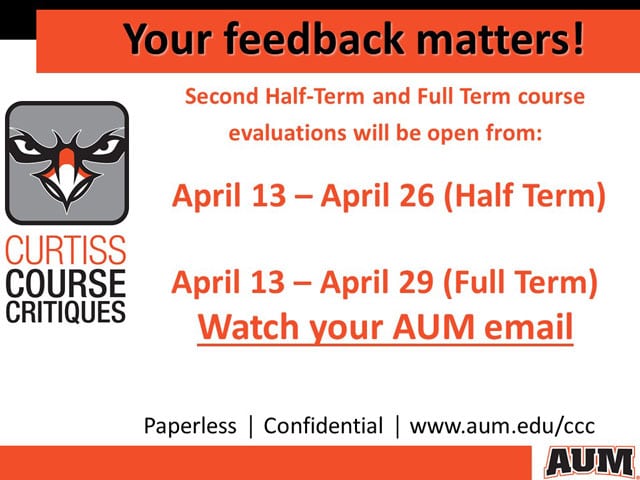 Filibuster extends application deadline
The Editor-in-Chief and Graphic Designer positions for the 2021 Filibuster applications are still open until May 1.
To apply, potential candidates will need to submit both a one-page "Letter of Intent" that describes their vision for the magazine and a one-page "Resume" that describes their qualifications for serving in the position. The positions begin in the Summer 2020 term and continue through Spring 2021. Each student will receive a small scholarship as part of their position in Fall 2020.
Experience with Adobe In-Design is required for the Graphic Design position. Experience with this program is also preferred, but not required, for the Editor position. All candidates must be enrolled as either a full or part-time student during the year to serve in the position, and he or she must maintain a 2.0 grade point average. Applicants should also have completed ENGL1010 and ENGL1020.
Candidates can send their "Letter of Intent" and "Resume" as attached Microsoft Word documents to Filibuster's Academic Advisor, Dr. Robert Klevay, at [email protected]. Any questions about the position should also be directed to Dr. Klevay.
Social distancing 101
Do we seem socially distant to you? Good. That means we're doing the right things. Encourage your friends and loved ones to practice social distancing to guard against community spread during the COVID-19 pandemic.
Curtiss The Warhawk's wingspan offers a good frame of reference for the 6-foot social distancing buffer zone.