Warhawk Weekly 4–18: Grad recognized; Morris earns teaching cert
Warhawk Weekly 4–18: Grad recognized; Morris earns teaching cert
HOME GAMES @ AUM
Tuesday, Apr. 18 | 6 p.m. vs. Tuskegee University
Friday, Apr. 21 | 5 p.m. vs. Georgia Gwinnett College
Saturday, Apr. 22 | 2 p.m. vs. Georgia Gwinnett College
Grad recognized for Athletics marketing
Cayla Morgan, a former graduate student in the Department of Kinesiology, was recently named Employee of the Month by the National Association of Collegiate Marketing Administrators.
Morgan, a marketing coordinator at the University of Pittsburgh, describes her experiences in athletics marketing in a Q&A with the association member Brandon Hays.

Morris completes graduate student teaching certification
AUM student Rebecca Morris has completed the Graduate Student Teaching Certification program at Auburn University at Montgomery. This program is designed and run by the Center for Excellence in Learning and Teaching (CELT) and requires that students complete a series of eight professional development classes on topics related to teaching and learning, four required courses and four electives.
In addition, students attend a "Syllabus Swap" session in which participants review one another's syllabi and discuss the characteristics of a good syllabus and the ways in which this document can go beyond the narrowest scope of its usual definition. CELT believes that these courses help to prepare graduate students for their roles as teachers.
Friends of Curtiss tryouts
Are you mascot material? Try out for Friends of Curtiss!
If you have an energetic personality and a passion for AUM — and have an interest in college mascoting — Friends of Curtiss is the place for you.
Friends of Curtiss are energetic, committed, punctual, team oriented, able to perform as the best Mascot! If you've got what it takes, register for tryouts.  There's even a pre-tryout clinic for applicants where you can get help preparing your material and learning more about what to expect.
For more information, email Friends of Curtiss at [email protected].
Pre-tryout clinic (must register for tryouts) | Thurs., April 20 | 5 p.m. | Athletics Complex
Tryouts | Thurs. May 4 | Register here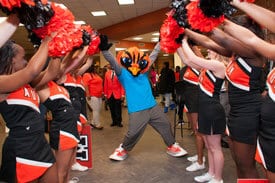 Alpha Kappa Alpha returns to AUM
With enthusiasm the Office of Student Involvement and Leadership Programs will welcome Alpha Kappa Alpha Sorority, Inc., back to campus beginning Fall 2017. Beginning in August 2017, Alpha Kappa Alpha (AKA) will hold various educational programs throughout the semester. Nu Xi will host one informational table on Tuesday, April 25, from 12–1 p.m. in the Goodwyn Breezeway before the semester ends.
Alpha Kappa Alpha's mission is to cultivate and encourage high scholastic and ethical standards, to promote unity and friendship among college women, to study and help alleviate problems concerning girls and women in order to improve their social stature, to maintain a progressive interest in college life, and to be of "Service to All Mankind."
To learn more about Alpha Kappa Alpha Sorority, Inc., visit www.aka1908.com and follow Nu Xi on social media @Nuxi_1080 on Twitter and Instagram. For information, email Assistant Director DeLisa Joseph at [email protected] or the Nu Xi chapter at [email protected].
Students: Interested in joining the WOW Crew?
Does the beginning of the semester excite you? Do you want to be involved in all of the events that come with Warhawk WOW? The Office of Orientation and Transitions is looking for the next WOW Crew.
WOW, which stands for Weeks of Welcome, are the first few weeks of the new semester that are jam-packed with events, food, fun and more. With all of the events going on during these weeks, we look for a crew who is just as excited for the new semester as we are.
WOW crew members will assist with Spark Camp and the different events hosted by a multitude of clubs and organizations on campus. If this sounds like the place for you to get more involved, make connections and make a difference then apply for the WOW Crew online today!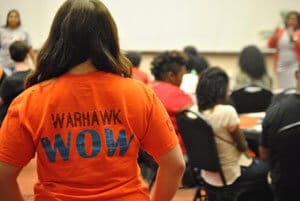 Clubs and Orgs – Get Visibility
Each semester the Office of Orientation and Transitions puts on the Weeks of Welcome — better known as WOW. During these weeks, clubs and organizations have the opportunity to host an event on campus from sponsoring a business breakfast to putting on an activity for all of our Warhawks.
Weeks of Welcome will last throughout the first few weeks of the new semester. If you are interested in having an event at Fall 2017 WOW, please fill out the online application. Fall 2017 WOW events are due by July 1, 2017.
Additionally, this summer, the Club and Organization Fair will be held during WOW events rather than during Orientation and Transition sessions. The Club and Organization Fair will have two dates:
August 22 | 11:30 a.m.–1 p.m.
August 30 | 5:30 p.m.–7 p.m.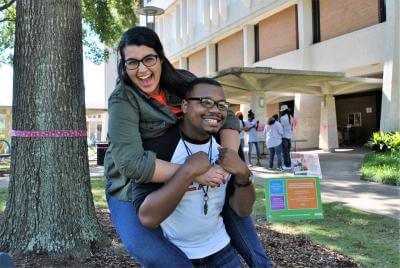 Giagnoni publishes book on Alabama immigrants
Dr. Silvia Giagnoni, associate professor in AUM's Department of Communication and Theatre, recently published Here We May Rest: Alabama Immigrants in the Age of HB 56, a book on Alabama's immigration law and the greater effects the legislation has on immigrant communities and the nation as a whole.
Mónica Ramírez, an immigrant advocate and lawyer, has praised the book, noting that the account includes "stories and experiences of dozens of people who, like me, made Alabama their home. Immigrants have been part of the state's history and fabric for decades. People of many cultures, colors, religions, and backgrounds have made Alabama the rich state that it is today."
NewSouth in Montgomery, the book's publisher, notes that Giagnoni's book "ultimately builds a strong case against segregation of any type, a threat to building a peaceful, integrated society in Alabama and beyond."
Previously, Giagnoni published Fields of Resistance, a book documenting the struggle of Florida's migrant farm workers.
Here We May Rest is available local and online booksellers or directly from NewSouth at 334-834-3556 or www.newsouthbooks.com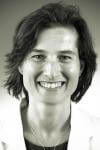 Harris-Fain to write intro for book on Tarzan author
Dr. Darren Harris-Fain, professor of English, was invited to write the introduction to Race Point Publishing's omnibus edition of Edgar Rice Burroughs's first two Tarzan novels, Tarzan of the Apes (1912) and The Return of Tarzan (1913), part of their Knickerbocker Classics series.
In his introduction, Harris-Fain discusses the Tarzan novels' literary forebears and influences as well as their publication history, their reception, and their many film and television adaptations. He also explores the appeal, both past and present, of Burroughs's Tarzan novels despite the author's limitations as a writer and the racism that frequently mars the books.
Counseling Center: New name, same AUMazing services
The Counseling Center is pleased to announce its new department name: Counseling and Health Promotion Services (CHPS). Although now operating under a new name, CHPS' staff continues to provide exceptional supportive services to currently enrolled AUM students, outreach on mental health topics, and psycho-educational programming.
CHPS' counselors offer a confidential, safe, and non-judgmental space in which students can share their challenging experiences. Students may decide to visit CHPS for concerns such as lack of motivation, adjustment to college life, anxiety, depression, substance abuse, test anxiety, childhood trauma, and much more.
In addition, faculty and staff are welcome to access our services. We are always happy to provide consultation, educational resources, and training.
Individuals interested in counseling services, educational resources, or other services offered by CHPS should visit Taylor Center 316, call 334-244-3469, or email [email protected].
COE hosts VAL Open House
The College of Education (COE) was excited to host an Open House for the Virtual Avatar Laboratory (VAL) on Tuesday, April 4.
Dr. Carl A. Stockton, AUM chancellor, discussed how the VAL will meet the needs of teacher candidates and others on AUM's campus. He also addressed how the VAL is the only mixed reality lab in Alabama.
More than 40 guests watched two live demonstrations, and student candidates were able to teach in the VAL and receive feedback from a faculty member. The VAL is set to be up and running for the Summer 2017 term.
The VAL allows faculty members to provide the "actors" with specific goals and desired outcomes, so the system allows aspiring teachers to have real interactions with a small group of virtual students acting out very real scenarios. Teacher candidates can critique their responses, provide feedback, and students can even have their interactions recorded for self-reviews.
The virtual environment, developed by Mursion, uses avatars to allow people to practice and master complex interpersonal skills without the possibility of harming real, human subjects. The simulation may also be useful in improving the communication and social skills of children with autism spectrum disorder and in training the teachers, social workers and behavior therapists who work with them.
For more information contact Dr. Kate D. Simmons at [email protected] or 334-244-3590.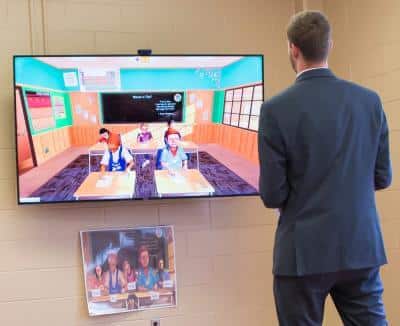 Kaufman's chapter on Robin Hood published
Dr. Alexander L. Kaufman, professor of English and coordinator of the Bachelor of Interdisciplinary Studies Program, recently published a book chapter in the peer-reviewed essay collection Robin Hood in Outlaw/ed Spaced: Medie, Performan, and Other New Directions (London and New York: Routledge, 2017), edited by Lesley Coote and Valerie B. Johnson.
Research for Kaufman's article, "Strange Genealogies: Robin Hood's Courtship with Jack Cade's Daughter and the Creation of a Fraudulent Text," was  made possible through AUM's School of Liberal Arts Faculty Scholarship Fund Grant.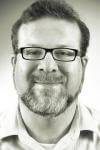 Burger appointed to K–12 committee
Dr. Michael Burger, dean of the College of Arts and Sciences, has been appointed to the K–12 Education Committee of the Medieval Academy of America, North America's flagship interdisciplinary — art, archaeology, history, law, literature, music, philosophy, religion, science, social and economic institutions, and all other aspects of the Middle Ages — organization for the study of the Middle Ages since 1925.
Also, Burger recently spoke on "The U.S. Constitution: A Medieval Document?" in Montgomery as part of the College of Arts and Sciences "Scholars to Go" series.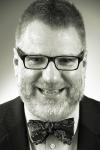 Depression Q&A and screenings
Feeling sad, moody, or irritable? Everyone can feel this way at times. College can be very challenging, especially because of the increase in the academic, social, family, and financial pressures that students experience. If you or someone you know has been feeling depressed, hopeless, or angry, then stop by our table to chat with us.
Counseling and Health Promotion Services will have a table in front of Goodwyn Hall from noon–1 p.m. today. Come by to learn some facts about depression and how it can be treated. Counselors will be available to offer depression screenings and answer all your questions.
Today, April 18 | Noon–1 p.m. | In front of Goodwyn Hall
'Dinner with 12 Warhawks' with Ben McNeill
The Student Alumni Association will sponsor "Dinner with 12 Warhawks."
Through Dinner with 12 Warhawks, AUM alumni host students for small dinner gatherings in a warm, friendly environment with good food, conversation and camaraderie. Each event offers students the opportunity to network with AUM alumni, ask questions about life after college, and interact with their peers beyond the classroom.
Ben McNeill, a 1976 graduate of AUM's College of Business and owner and operator of United Food & Fuel, will host this semester's event.
Registration is now open, and seating is very limited. Remember, first-come, first-served! There is no cost to attend, and carpools will be available.
To register* for this event, contact Valerie Rankin at 334-244-3557 or [email protected]. *Priority registration will be available for members of the Student Alumni Association.
Today, April 18 | 6 p.m. | Capital City Club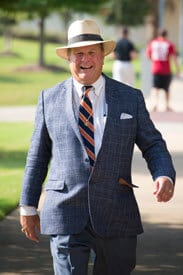 Kiara Boone: 'Injustices in the Juvenile Justice System'
The AUM-SPLC on Campus Club invites the AUM community to a lecture on "Injustices in the Juvenile Justice System" from Kiara Boone on April 18.
Boone's talk focuses on the thousands of children, some as young as eight years old, who have been sentenced as adults and sent to adult prisons. Children are five times more likely to be sexually assaulted in adult prisons than in juvenile facilities and face an increased risk of suicide. Organizations like the Equal Justice Initiative and the Southern Poverty Law Center believe confinement of children with adults in jails and prisons is cruel and unusual and should be banned.
Boone holds a degree in Political Science from Davidson College and a nonprofit management executive certificate from Georgetown University. Before she joined the Montgomery office of the Equal Justice Initiative, she worked with the National Coalition for the Homeless in Washington, D.C.
For information, or for anyone interested in becoming involved in the AUM SPLC-on Campus Club, please contact the club's faculty advisor, Dr. Pia Knigge, at [email protected], or visit the club's Facebook Page, "AUM Chapter-SPLC on Campus."
Today, April 18 | 6:15 p.m. | Goodwyn Hall 111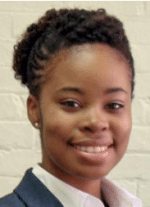 Best-selling author to speak at library convention
The Alabama Library Association is pleased to present New York Times and #1 internationally bestselling author Steve Berry as the opening speaker of the 2017 ALLA Convention.
Immediately after his talk on April 19, Berry will sign books. Attendees can bring their personal copies or purchase copies of Berry's books at the Books-A-Million table that will be set up in the ballroom for this event.
For information, contact Jessica Hayes at [email protected] or 334-244-3814.
Wednesday, April 19 | 10 a.m.-Noon | Renaissance Montgomery Hotel & Spa, Alabama AB Ballroom | Free and open to the public | Register here
Student Alumni End of Year Party
The Student Alumni Association will host its annual End of Year Party on April 19! All students are invited to take a study break and join the fun at a cookout and knocker ball game!
Wednesday, April 19 | 11:30 a.m.–1 p.m. | Behind the Library Tower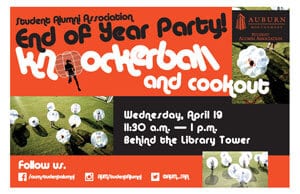 Political Film Series: 'Deepwater Horizon'
Deepwater Horizon (2016; PG-13), AUM's Earth Day feature, is a dramatization of the 2010 explosion on the Deepwater Horizon offshore oil rig in the Gulf of Mexico. The accident killed 11 workers, injured 17, and stands today as the worst ecological incident in our country's history. The film stars Mark Wahlberg and Kurt Russell and will be introduced by Dr. Rosine Hall (Biology); the film is co-sponsored by the College of Arts & Sciences.
The Political Film Series is made possible thanks to a grant from the Ida Belle Young Special Projects Fund. The event is free and open to the public; popcorn and soda are complimentary. For further information or to receive email updates, please contact Dr. Pia Knigge at [email protected] or 334-244-3834.
Thursday, April 20 | 7 p.m. | Goodwyn Hall 111
Theatre AUM's The Flick continues
Bring a friend and enjoy a Theatre AUM performance of the 2014 Pulitzer Prize winning play The Flick!
Set in a run-down movie theater that still operates a 35-millimeter film projector, The Flick follows the lives of three underpaid employees and their everyday struggles and heartaches. Sharp, witty and insightful, The Flick is a "heart-rending cry for authenticity in a fast-changing world."
The Flick runs Thursday through Saturday, April 20, 21, 22 and Sunday, April 23. Show times are 7:30 p.m. Thursday through Saturday and 2 p.m. for the Sunday matinee.
Tickets are $10 general admission, $5 senior citizen, student and military. AUM students, faculty, staff and alumni are free with ID.
Thursday, April 20 | Showtime: 7:30 p.m. (Theatre AUM)
'Filibuster' release party
Filibuster, AUM's literary magazine, will host a release party with readings of poetry and prose from the new 2017 issue on Wednesday. All students and faculty are welcome to attend.
Food and drink will be available as well as complimentary copies of the new issue and promotional t-shirts.
Magazine contributors, who would like to read at the event, please e-mail Juanita Barrett at [email protected].
Funding for the event is provided in part by the AUM student activities fee and the Student Government Association.
Wednesday, April 19 | 5 p.m. | Goodwyn 109
Hot Topics Café: Legalize It
Marijuana. Prostitution. Heroin. They're all illegal, but why, and should they be? Housing and Residence Life wants to hear from you. Come be part of a real, hot discussion about things that are illegal, at least for now.
Wednesday, April 19 | 7 p.m. | The Landing
Retirement reception for Susan Barganier
Faculty, staff and students are invited to a retirement celebration in honor of Susan Barganier, director of the Learning Center.
Thursday, April 20 | 3–5 p.m. | Learning Center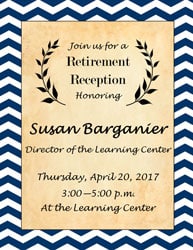 Alpha Gamma Delta hosts Lip Jam
Alpha Gamma Delta is gearing up for its 3rd annual Lip Jam. The lip sync and dance competition has a theme each year that assists participants with music selections, dances and outfits. This year's theme is "Night at the Movies."
Any faculty, staff or student combination can form teams. A minimum of 5 is needed to form a team. To get registration fee and application information, please email [email protected].
Tickets cost $5 for students and $8 for non-students pre-event and $8 at the door the day of the event. Cash and cards will be accepted for both pre-sale and day of tickets. For advance tickets, email [email protected].
Friday, April 21 | 7–9 p.m. (Doors open at 6 p.m.) | AUM Athletics Complex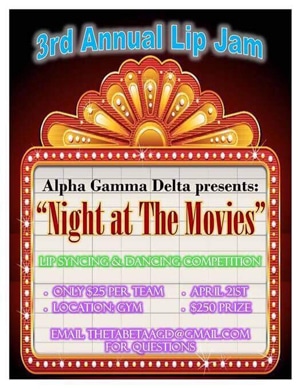 Durr Lecture Series
James Forman Jr., clinical professor of law at Yale Law School, will speak at the 2017 Durr lecture. Forman teaches and writes in the areas of criminal procedure and criminal law policy, constitutional law, juvenile justice, and education law and policy. His particular interests are schools, prisons, and police, and those institutions' race and class dimensions. Forman's book, Locking Up Our Own: Crime and Punishment in Black America, will be published in the spring of 2017 by Farrar Straus and Giroux.
Saturday, April 22 | 6 p.m. | Goodwyn 109 | Free and open to the public
Poetry Reading by Gary Dop
Gary Dop — poet, performer, and playwright — lives in Virginia, where he teaches at Randolph College. Dop's poems, according to the North American Review, "effortlessly share the space of authentic humor and seriousness." He writes about people, family, and humanity's bumbling effort to connect with others. His poems are regularly published in magazines throughout the country, including Prairie Schooner, Rattle, Blackbird, New Letters, and North American Review.
For information, contact Dr. Aaij at [email protected].
Monday, April 24 | 7 p.m. | Library Tower, 10th floor West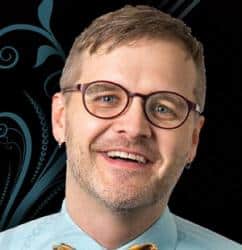 Professors -N- Pajamas
A Housing and Residence Life tradition is back again! The semester is over, finals are upon us, and that means bottomless breakfast, study time, and AWESOME prizes! The doors open at 8 p.m.!
Wednesday, April 26 | 8 p.m. | Taylor Center 221, 230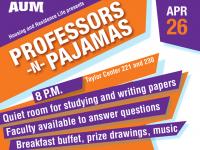 Digital Humanities – Students talk Don Quixote
Students in INTL 4400 (Digital Don Quixote) will present the results of their work in a digital poster presentation on April 25. The students will showcase what they have learned about tools for research in digital humanities and how they have applied those tools in their research into the funniest book every written.
Digital humanities are an approach to studying human artifacts, such as literature, music, architecture, or historical documents that employs digital tools. These tools may be employed in research, collaboration or presentation of findings, or in the dissemination of results.
Tuesday, April 25 | 2:10–3:30 p.m. | Goodwyn Hall lobby
Staff Council reminders and events
Don't Forget: Administrative Professionals Day | Apr. 26
Spring Fling | Apr. 28 | Noon–2 p.m.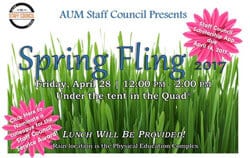 4th annual Army ROTC Denim Day
April is Sexual Assault Awareness Month. Help Army ROTC bring awareness by wearing denim on April 26, National Denim Day. ROTC will have a table with information about the origins of Denim Day and pledge cards to sign to help prevent sexual assaults and harassment! We hope to see you there!
Wednesday, April 26 | 11 a.m.–1 p.m. | 2nd floor hallway of the Taylor Center, next to the Amazing Bean
2017 Admin Professionals Conference
OutReach at Auburn University at Montgomery will host the 2017 Administrative Professionals Conference on April 25 at Saint James United Methodist Church. This one-day conference will provide administrative professionals training to enhance expertise, boost productivity, and position themselves as valuable resources for their businesses.
AUM staff can register to attend for the discounted rate of $109. This conference typically sells out quick, so call 244-3804 and register now!
Tuesday, April 25 | 8:30 a.m.–4:30 p.m. | Saint James United Methodist Church | Register here