Warhawk Weekly 3–24: Updates on COVID-19; Managing stress; Adapting fitness
NEWS
COVID-19 updates
Managing stress in the face of uncertainty
Adapting your fitness routine
Passing the time during a pandemic
People of AUM: Pepper Martin
Virtual tutoring available
Warhawk Transit schedule
Register for summer and fall 2020 classes
EVENTS
Events canceled, postponed
COVID-19 updates
These are particularly uncertain times as Auburn University at Montgomery students, faculty and staff adjust to challenges to the challenges COVID-19 presents not only for our campus community, but to our city, state, nation and world.
Please continue to visit our COVID-19 web page for developments pertaining to course delivery, campus services and university operations, public health and safety. We are also continuing to update our Student FAQ and Employee FAQ sections and encourage students to utilize our Warhawk Help portal to alert us to specific questions or needs
Adapting your fitness routine
Daily routines, including morning visits to the gym or evening Pilates classes, have been disrupted by the COVID-19 pandemic. AUM kinesiology assistant professor Angela Russell offers guidance on how to remain active while avoiding crowds.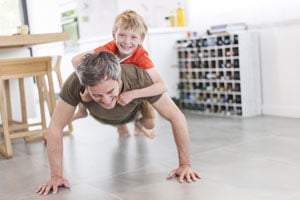 Passing the time during a pandemic
Burned out on Netflix and movie apps? AUM chemistry professor Nick Thomas, an avid freelance writer, offers a variety of low-tech activities that will help pass the time while practicing social distancing from home.
Option one: Build your own lava lamp. Choice two: Make your third-grade teacher proud by memorizing the state capitals. Get the full list!
People of AUM: Pepper Martin
Diversity, location, supportive faculty, engaging coursework. Those represent a few of the qualities that stood out to 1998 AUM alumna Pepper Martin, who worked in a variety of industry settings before returning to campus to serve as a marketing strategist for the university. This is her story.
Virtual tutoring available
AUM's Learning Center and Instructional Support Lab are offering virtual tutoring services for students. Sessions will take place in the Blackboard Collaborate Virtual Tutoring Rooms that students can access through link provided by the Learning Center/ISL.
Send an email request to [email protected] with the subject line: "Tutoring – Subject – Course" (fill in the subject and course you need) and answer the following in your email:
Your preference for Learning Center and Instructional Support Lab assistance
Your preferred day and time for a tutoring session
Three other potential days and times when you would have availability for tutoring.
Requests will be answered promptly. If you have an appointment for the Learning Center, you will receive an email before your meeting with a link to the Blackboard Collaborate Virtual Tutoring Room.
To schedule a session with a Learning Center tutor for a future date, please call 334-244-3470. The hours for both are as follows:
Learning Center: Monday–Thursday, 9 a.m. to 7 p.m.; Friday, 9 a.m. to 3 p.m.
ISL: Monday–Thursday, 9 a.m. to 9 p.m.; Friday 9 a.m. to 1 p.m.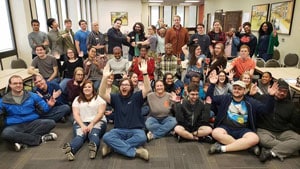 Warhawk Transit schedule
Still needing Warhawk Transit to get around? As part of AUM's modified campus operations, Warhawk Transit will now be available to students Monday, Wednesday and Friday from 11 a.m. to 5 p.m.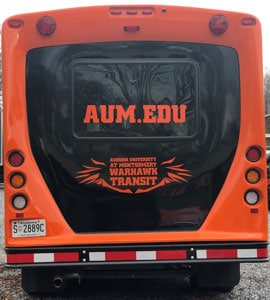 Events canceled, postponed
All campus events for the remainder of the spring semester are canceled or postponed until further notice. Campus offices will remain open, but employees are asked to work remotely as much as possible.