Warhawk Weekly 3–19: AUM names new business dean; Tenure, promotion celebration
Warhawk Weekly 3–19: AUM names new business dean; Tenure, promotion celebration
­NEWS
Dickens to become College of Business dean
Tenure and Promotion Celebration
New self-service password reset tool on MyAUM
Seeking candidates to become Curtiss
Cheerleading tryout dates set
Students: 15 minutes could win you a $50 Amazon gift card
EVENTS
Check out our Diversity & Inclusion events!
Green Fest
Political Film Series schedule set
Life After College
Adams Foundation Clinical Laboratory Sciences Symposium
Save the Date: Spring Career Fair
Higher Education Day
Theatre AUM production of Arcadia
2019 Honors Day
Dickens to become next College of Business dean
Auburn University at Montgomery will welcome Ross N. Dickens as its new College of Business dean in July.
Dickens, who has served as dean and professor of finance at the University of Tennessee at Martin's College of Business and Global Affairs since August 2013, will assume the deanship on July 1.
"Dr. Dickens emerged from a strong group of finalists," Auburn University at Montgomery Provost and Vice Chancellor Mrinal Varma said. "We were particularly impressed by his accomplishments as a scholar and a leader. Given his strong background in the area of experiential learning, Dr. Dickens will be able to create new opportunities for students and will guide the College of Business to new heights of academic excellence."
Dickens will succeed Rhea Ingram, who will return to a faculty role after serving as dean since August 2011. Auburn University at Montgomery earned placement on the Princeton Review's list of the "Best Business Schools of 2019, as well as recognition from U.S. News & World Report for the quality of its programs. AUM is among the top one percent of business schools internationally by virtue of its accreditation by the Association to Advance Collegiate Schools of Business.
Read more in the AUM Pressroom.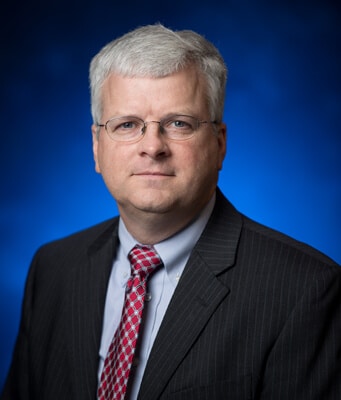 Tenure and Promotion Celebration
The Office of the Provost will be holding a Tenure and Promotion Celebration in recognition of the achievements of our faculty on Mon., April 1 from 1-3 p.m. in Taylor Center 221-222.
The following faculty members will be recognized:
Gilbert Duenas,
College of Education
Curriculum, Instruction and Technology
Awarded promotion to Professor
Katherine Howard
College of Liberal Arts and Social Sciences
English and Philosophy
Awarded promotion to Associate Professor with tenure
Phill Johnson
Library
Awarded tenure
Mary Kiker
College of Business
Business Administration
Awarded promotion to Professor
Jongheon Kim
College of Business
Information Systems
Awarded promotion to Associate Professor with tenure
Tim Kroft
College of Sciences
Biology and Environmental Science
Awarded promotion to Associate Professor with tenure
Pamela Long
College of Liberal Arts and Social Sciences
History and World Languages & Cultures
Awarded promotion to Professor
Samantha McNeilly
Library
Awarded promotion to Librarian II with tenure
Laura Whatley
College of Liberal Arts and Social Sciences
Fine Arts
Awarded promotion to Associate Professor with tenure
New self-service password reset on MyAUM
Auburn University at Montgomery's Office of Information Technology Services implemented a new self-service password reset tool for the MyAUM portal on Fri., March 8.
Students, faculty and staff visiting the MyAUM portal will be prompted to set up their individual self-service password settings. At a minimum, users must set up five new security questions in order to access the portal. Users will have the option of setting up additional reset methods.
Implementation of this new tool will enhance security and enable users to reset a forgotten password at any time.
Users who experience difficulties may contact the ITS Help Desk for assistance at 334-244-3500 or [email protected].
Seeking candidates to become Curtiss
Are you good at working a crowd? You might have what it takes to fill the beak – and orange and white sneakers – of Curtiss the Warhawk. If you're a student with a minimum grade point average of 2.5 and the maximum amount of AUM spirit, you might be a candidate for the coolest job on campus. Tryouts for the role of Curtiss will be held April 13. Interested in learning more? Get the details by emailing [email protected].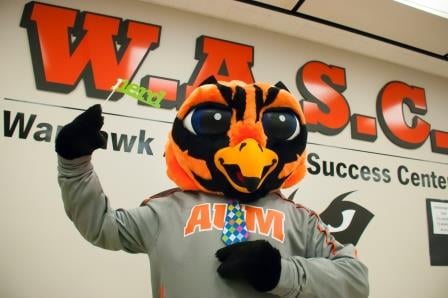 Cheerleading tryouts set for April 12-13
AUM's cheerleading team will host tryouts for the 2019-2020 squad on Fri., April 12 and Sat., April 13 in the AUM Wellness Center. Friday's tryout session will begin at 5 p.m., with doors opening at 4:30 p.m. Saturday's session will feature interviews at 10 a.m. (interview times will be assigned Friday evening) with final tryouts to begin at 2 p.m.
Students interested in trying out for a spot on the team must complete the Warhawk Cheerleading Tryout Application. Interested participants will need a current physical (completed within the last six months), a copy of their insurance card and a letter of recommendation. For additional questions, contact coach Samantha Rose at [email protected].
Students: 15 minutes could win you a $50 Amazon gift card
The Princeton Review wants to know about your experience at Auburn University at Montgomery. And you'll be entered to win a $50 Amazon gift card when you take 15 minutes to provide your insights on academics, fellow students, student engagement, athletics, clubs and organizations, school traditions, professor/student interaction, residence halls, and food. Your information about AUM will provide invaluable guidance for future college bound students searching for their best-fit schools.
Take The Princeton Review's online student opinion survey now.
Check out our Diversity & Inclusion events
Political Film Series: RGB (2018), film introduction by Dr. Theresa Pelfrey
Thurs., Mar. 21 | 7 p.m. | Goodwyn Hall 109 | Co-sponsored by AUM's College of Liberal Arts and Social Sciences
Diversity Book Club Chat
Tues., Mar. 26 | 12:15–1 p.m. | Global Education Center
Art Exhibition: Women in the Arts (private tours available upon request)
Fri., Feb. 22 – Fri., Mar. 29 | Global Education Center | Co-sponsored by AUM's Department of Fine Arts
Green Fest
Spring has finally sprung and with it comes Housing and Residence Life's annual Kill-A-Watt Challenge!
Every year, Housing and Residence Life encourages residents to embrace the newly warm weather to do something good for the planet, and this year is no exception! Turn off your lights, unplug your electronics, and step out into Green Fest.
There will be lots of eco-friendly activities and games, as well as lots of tasty food!
Tues., Mar. 19 | Noon | The lawn next to Plum Place
Political Film Series schedule set
Auburn University at Montgomery's College of Liberal Arts and Social Sciences will feature a documentary on Supreme Court Justice Ruth Bader Ginsburg as the next feature in its 2019 Political Film Series. The screening of "RBG" on Thurs., March 21 at 7 p.m. in Goodwyn 109 is free and open to the public. Complimentary popcorn and sodas will be available for attendees. The film series schedule can be found at www.aum.edu/politicalfilms.
Life After College
Come meet with the AUM Career Development Center to develop your tool-kit to move from college to the workplace!
Light breakfast items and lunch will be served. Please register at www.aum.edu/LAC. For more information, please email Brad Robbins or call 334-244-3304.
Fri., Mar. 22 | 9 a.m.–2 p.m. | Taylor Center 230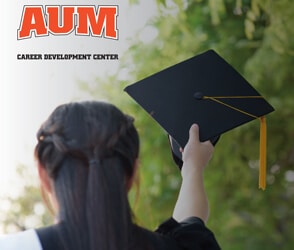 Adams Foundation Clinical Laboratory Sciences Symposium
The 2019 Robert & Jean Adams Foundation Clinical Laboratory Sciences Symposium will feature keynote speaker Dr. Don Siegel, Professor of Pathology, University of Pennsylvania, and three sessions with Dr. Kathryn Rizzo, Piedmont Hospital; Dr. Andrew Young, Quest Diagnostics; and Mr. George Fritsma, Fritsma Factor.
The symposium is free for laboratory personnel who are wanting continuing education credit; however, registration is required. Please RSVP by March 26 to Brittaney Jenkins or call 334-244-3790.
Light breakfast and lunch will be provided. A schedule for the symposium can be found here.
Fri., Mar. 29 | 8:30 a.m.–3 p.m. | Taylor Center 221–223
Save the Date: Spring Career Fair
The AUM Career Development Center will be hosting the 2019 Spring Career Fair. Company recruiters from various industries will be available to meet and network with students and alumni seeking career opportunities locally, as well as nationally.
For more information, please email Edna Vincent or call 334-244-3342.
Wed., Apr. 3 | 11 a.m.–2 p.m. | Taylor Center 230
Higher Education Day
Students, faculty and staff are encouraged to attend Higher Education Day. However, the maximum number this year is the first 50 attendees. Please email Christina M. Ganus to register.
Higher Education Day is an opportunity to remind political leaders that funding the state's universities, AUM included, is necessary to continue to offer and to expand the programs students will need to be competitive when they complete their education at AUM.
Students with class or campus work assignments during this time should check with professors, instructors, and/or supervisors to see if the absence will be excused. If you need to ride the student bus, please be ready to load at the AUM Duck Pond parking lot at 8:30 a.m., and the bus will return between 2-2:30 p.m.
Thurs., Apr. 4 | 9:30 a.m.–1 p.m. | Alabama State House, downtown Montgomery | T-shirts, free lunch provided to first 50 attendees
Theatre AUM production of Arcadia
Theatre AUM's production of Arcadia, by Tom Stoppard, opens Thurs., April 4 and runs through Sun., April 14.
This comedy moves between 1809 and the present and explores the nature of truth and time, certainty and uncertainty, the difference between classical and romantic temperaments and the influence of sex.
General admission is $10; $5 for senior citizens, military, and students; AUM students, faculty and staff are free with AUM ID.
Thurs.-Sat., Apr. 4-6, 11-13, Sun., Apr. 14 | 7:30 p.m. | Theatre AUM
2019 Honors Day
The 2019 Honors Day Program will be Fri., April 12. The university will honor and recognize distinguished undergraduates from all disciplines as well as outstanding members of the various honor societies.
Please join us to recognize our high achievers and celebrate their academic excellence.
Fri., Apr. 12 | 2–4 p.m. | Taylor Center 222-223 | Reception to follow in Taylor Center 230