Warhawk Weekly 11–15: Make a Difference Day; SHRM takes second place
Warhawk Weekly 11–15: Make a Difference Day; SHRM takes second place
Note: Happy Thanksgiving! Warhawk Weekly will return after Thanksgiving break on November 29.
Athletes, author read with kids at Make a Difference Day
October 22 was national Make a Difference Day. For the 20th consecutive year, Actions Build Community: The AUM OutReach-Taulbert Initiative sponsored "Reading Makes a Lifelong Difference." From 10am­–noon Saturday the AUM women's basketball team — coaches and players — came to the Molina Center (located between Pine Oaks and Sherwood housing communities) and read with children and helped them select new books for their home libraries.
Clifton Taulbert, internationally known author and speaker (who originally introduced Make a Difference Day to Actions Build Community), joined us for this anniversary event and read and talked to the children. He read his children's book Little Cliff's First Day of School and then read a selection written by Seonna Lewis, one of the young writers who come to the Molina Center once a week for writing activities.
Between 15 and 20 people, counting the basketball team, volunteered for the day. During the two hours nearly 40 children came to the Center to read and select books. Each one left with a Halloween treat bag (a pencil and candy) and books for their home libraries.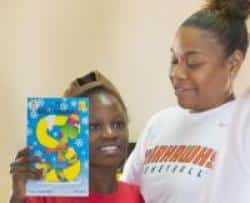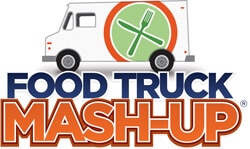 AUM's SHRM takes second place
AUM's SHRM Chapter won second place in the HR Games Competition at SHRM's Third Annual Alabama State Student Conference, held at Athens State in October. College of Business students and SHRM club members that participated included: Kori Anderson, Logan Dudley, and Amber Carson.
The "HR Games" is a Jeopardy-like competition where students have to answer a series of HR-related questions.
Amber Carson, secretary of the AUM SHRM chapter, said, "I had a ton of fun participating in the HR Games. My participation showed me that I knew a lot, but there is a lot about HR that I am going to learn in the near future that will help me be a better competitor."
Chapter President, Kori Anderson, also found the experience informational. She stated that she learned a lot about HR for the private and public sectors and learned about the workplace in general. "Everything I learned, I could use for a lifetime. This experience made me even more excited to start my career in Human Resources!"
Beta Alpha Psi, Accounting Club service day
The School of Accountancy's Beta Alpha Psi and Accounting Club held a service day October 21 at the Montgomery Area Food Bank. Twenty-one students attended the day of service.
"Volunteering with the Montgomery Area Food Bank was such a rewarding experience for me," said Sara Hogue, BAP and Accounting Club member. "As students, it's often difficult to find the time to volunteer and give back to our community, but this service project enabled Beta Alpha Psi and Accounting Club members to make a big impact in just a few short hours. When we walked in and saw the amount of work that needed to be done, I didn't think we would have time to finish. However, once we all got used to the unexpectedly complicated food-sorting process, we were able to work together to quickly complete the task. As we were leaving, the Food Bank employees and regular volunteers expressed how much they appreciated our help. We spend so much time in school bettering ourselves, so it was rewarding to take time to do something for the better of those less fortunate."
The Accounting Club is very active and holds at least one service project each year — most years, more. Past projects have included partnering with local agencies and collecting shoeboxes for the Samaritan's Purse Operation Christmas Child.
Hard recognized as outstanding counselor educator
Dr. Paul Hard, associate professor of counseling in the College of Education, will be awarded the Jean H. Cecil Distinguished Counselor Educator Award by the Alabama Counseling Association (ALCA) at their annual meeting on November 16 in Birmingham.
The Jean Cecil Award is named for one of Alabama's outstanding counselor educators and recognizes instructors in the field of counseling for exemplary mentoring of counselors, for encouraging excellence among counselor educators, and outstanding counselor training efforts and accomplishments.
Hard has been with AUM since 2008 and has served for more than 22 years in counseling leadership at the local and national levels to bring recognition, accreditation, and strength to counselor educator programs.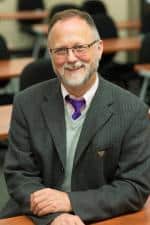 Anderson receives Wayne Greenhaw Service to Humanities Award
AUM Distinguished OutReach Fellow Nancy Grisham Anderson was awarded the Wayne Greenhaw Service Award at the 2016 Alabama Humanities Foundation Awards Luncheon was held on October 24 at The Club in Birmingham.
Nancy's contributions to Alabama Humanities Foundations are numerous. She served a six-year term on the AHF Board of Directors, led teacher institutes, and made AHF Road Scholar presentations on Harper Lee's To Kill a Mockingbird. In addition, Nancy has worked diligently as the director of Actions Build Community by leading a writing program for underserved students and coordinating the annual Make A Difference Day.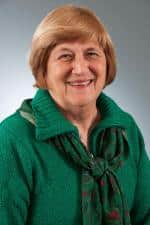 Shao publishes paper in prestigious journal
Wanyun Shao, an assistant professor in the Department of Sociology, Anthropology and Geography, with her coauthors at Princeton, Wharton School at University of Pennsylvania and Texas A&M, published a paper on voluntary flood insurance purchase behaviors in a prestigious journal: Water Research.
OutReach OLLI visits Equal Justice Initiative
On October 17, the OutReach Osher Lifelong Learning Institute class on capital punishment, team-taught by Nancy Grisham Anderson and Cliff Browning, visited the headquarters of the Equal Justice Initiative. Earlier in October, Charlotte Morrison, senior attorney at EJI, spoke at an OLLI Lunch and Learn to introduce the history and work of EJI to OLLI participants.
Morrison welcomed the class to the headquarters and its museum, set for opening in the spring of 2017, and introduced two videos: one on the development and design of the lynching memorial being built near Cottage Hill in Montgomery and the other on the history of the Anthony Ray Hinton case.
Hinton served 30 years on Alabama's death row for a crime he did not commit. In April of 2016 the work of EJI resulted in the release of Mr. Hinton from prison, an accomplishment carried on national news.
Hinton joined the class for a 30-minute talk. He candidly shared his story, from his childhood and youth through his release from death row. He credited his strength through his ordeal to having been born with a sense of humor and the love of his mother, who died while he was in prison. He and Morrison then answered questions about the case.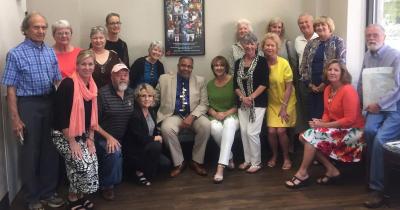 Alabama Medieval Studies inaugural meeting
On Saturday, November 5, the AUM College of Arts and Sciences hosted the first ever meeting of ALMS: Alabama Medieval Studies. An interdisciplinary group of scholars in Arts History, English and History from around the state met for the day to discuss two papers circulated ahead of time. These papers were both by art historians, one from AUM and the other from the University of Alabama in Tuscaloosa. The discussion was lively and the medievalists have begun to work on ALMS's next meeting.
International Education Week
International Education Week is an annual celebration of international education worldwide. This year's theme is Empowering Youth Through International Education. IEW 2016 kicked-off on November 9 and will conclude on November 17.
In preparation of this annual week of events, the Office of International Student Involvement has put together a variety of educational and fun experiences for our AUM students.
Cultural Display
Today, Nov. 15 | 9–11 a.m. and 1–3 p.m. | Global Education Center
Teas and Treats Around the World
* Co-sponsored by the Confucius Institute
Today, Nov. 15 | Noon–1 p.m. | Taylor Center Lobby
Put Yourself on the Map
Today, Nov. 15 | 3–4:30 p.m. | Global Education Center
Cultural Display
Wednesday, Nov. 16 | 9–11 a.m. and 1–3 p.m. | Global Education Center
International Game Day
* Sponsored by AUM Intramural Sports
Ping-Pong:
Wednesday, Nov. 16 | Noon–2 p.m. | Warhawk Alley
Soccer:
Wednesday, Nov. 16 | 3–5 p.m. | Intramural Soccer Field
Badminton
Wednesday, Nov. 16 | 6–8 p.m. | Wellness Center
Women's Textile Art of Mexico with Dr. Pamela Long
Wednesday, Nov. 16 | Noon–1 p.m. | Global Education Center
Cultural Display
Thursday, Nov. 17 | 9–11 a.m. and 1–3 p.m. | Global Education Center
International Coffee Hour: Korea
Thursday, Nov. 17 | 9–10:30 a.m. | Global Education Center
Chinese Corner
* Sponsored by the Confucius Institute
Thursday, Nov. 17 | 12:30–1:30 p.m. | Global Education Center
Global Social
* Co-sponsored by the Study Abroad Club
Thursday, Nov. 17 | 6–9 p.m. | Warhawk Alley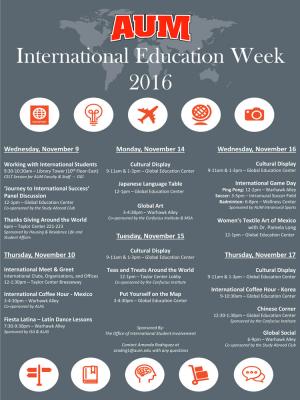 The Wannsee Conference of 1942
Ben Severance, professor in the history department, is giving a lecture on The Wannsee Conference of 1942.
Today, Nov. 15 | 5–6 p.m. | Library Tower, 10th Floor West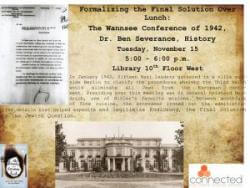 #AUMSoCon — Registration deadline today
How does social marketing work in the business world? We've got the answer from the experts! OutReach at Auburn University at Montgomery invites you to attend #AUMSoCon.
Each year at #AUMSoCon, we try to build on past content and include new and emerging topics in marketing! This one-day conference will provide professionals an opportunity to hear from field experts who will be addressing an array of critical and relevant topics. #AUMSoCon will help you to: expand your network, learn new skills and tools, break out of your comfort zone, and expand your resources.
Visit the conference site for up to date information on speakers and topics! Tickets are $129. Call 334-244-3804 to register at the $99 student rate!
Pre-registration is required. The deadline to register is today.
Wednesday, Nov. 16 | 8:30 a.m.–4:30 p.m. | AUM Taylor Center
TSA donates for National Hunger, Homelessness Awareness Week
In the spirit of giving back and promoting kindness this holiday season, the Transfer Student Association (TSA) invites you to participate in helping those less fortunate for Thanksgiving. National Hunger and Homelessness Awareness Week is held the week before Thanksgiving and offers an opportunity to reach out to our neighbors in need.
TSA will be collecting canned goods and warm clothing to donate to the Mid-Alabama Coalition for Homeless (MACH) and the AUM Food Pantry.
In addition to canned goods, items accepted for donation include gently used blankets, coats, socks, hats, and other winter-wear. Donations can be dropped off on Tuesdays from 12–1 p.m. at any of the Transfer Tuesdays tables or anytime between 9 a.m. and 5 p.m. on other days to the Office of Orientation and Transitions in Taylor 308. Donations will be accepted until 5 p.m. on November 17.
Call for Submissions – AUM Lecture Series Program
The AUM Lecture Series Program Committee is calling for submissions to the AUM Lecture Series Program for the fiscal year 2016-2017. The submission deadline is 3 p.m. on November 18.
Please submit the Lecture Speaker proposal and all supporting documents to [email protected] or send 10 copies of the completed form to Dr. Gilbert Duenas, College of Education, Room 319.
Ready, Set, Glow!
The sorority Alpha Gamma Delta will be hosting "Ready, Set, Glow!" This family fun glow 5k run is open to all who are ready to walk or run. There will be an after "glow" party with a DJ and raffles following the 5k.
Ages 12 and under are free; ages 13 and up are $40. Registration fees include a souvenir t-shirt and glow items. Check-in begins at 6 p.m. Registration can be completed online or email Paige Flowers at [email protected].
Saturday, Nov. 19 | 7:30–10 p.m. | Walking track outside the Wellness Center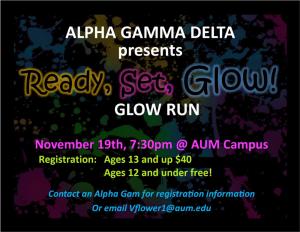 CELT sessions this week
AUM Connected Lecture: Formalizing the Final Solution Over Lunch: The Wannsee Conference of 1942
* Recommended for UNIV instructors
Today, Nov. 15 | 5–6 p.m. | Library Tower, 10th Floor West
FDI Graduation
Thursday, Nov. 17 | Noon–1:30 p.m. | Taylor Center 221
For upcoming CELT events, visit the AUM Center for Excellence in Learning and Teaching homepage.
Feedback better, mobile, eco-friendly with online course evals
No more paper! AUM's new online course evaluation system, Curtiss Course Critiques, will help you…
Improve your learning experience by giving feedback to instructors in your major
Complete evaluations quickly and easily on any mobile device
Ensure responses will remain confidential and evaluation results will not be available to instructors until after they've submitted final grades
Keep an eye out for an email from the Office of the Provost with information about how to access Curtiss Course Critiques and complete your evaluations.
Curtiss Course Critiques Schedule for Fall 2016:
| | | |
| --- | --- | --- |
| | Open Date | Close Date |
| 2nd Half and Full Terms | 11/7/2016 | 11/29/2016 |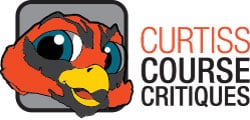 Transfer Tuesdays
Transfer students, how have you made the transition? The Office of Orientation and Transitions and Transfer Student Association are excited to announce Transfer Tuesdays, which will take place every Tuesday on the Goodwyn Hall Breezeway from noon to 1 p.m. for the month of November!
Transfer students are strongly encouraged to come out and learn more about available support services, opportunities for student involvement, and how to join the Transfer Student Association!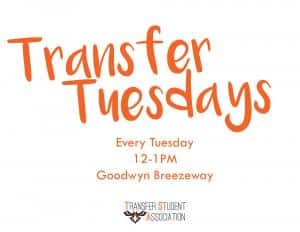 Professors -N- Pajamas
Join Housing and Residence Life at our semi-annual Professors -N- Pajamas event. You'll have an opportunity to study for your exams with professors, enjoy bottomless breakfast buffet, and earn some AUMazing prizes.
Wednesday, Nov. 30 | 8 p.m. | Taylor Center 221-223 and 230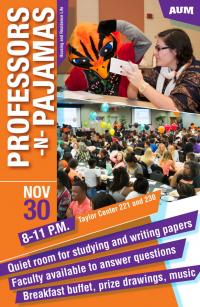 Teaching Professor Conference funding
CELT is offering the opportunity to receive funds to attend the Teaching Professor Conference in early June 2017. Preference will go to those recommended directly by deans and department heads, but faculty may self-nominate as well.
CELT wants to help faculty recognize the benefit of teaching conferences by taking a few faculty to one of these conferences each year where they can be exposed to new ideas and research about teaching. Not only is it about being better teachers. It's a great way to learn some new tricks of the trade and recharge your battery.
Please visit the CELT Grant Application to apply. The deadline is December 1, 2016.
Let's Talk provides counseling services
Overwhelmed with school? Stressed about finals? Visit Let's Talk, a program sponsored by the AUM Counseling Center that engages students by providing brief informal walk-in consultations with a counselor.
Let's Talk is free and held every Tuesday from 1 p.m. to 2 p.m. in Room 126 of the Taylor Center and every Wednesday from 1 p.m. to 2 p.m. in Room 109 of Clement Hall. For more information, contact the AUM Counseling Center at [email protected] or 334-244-3469.
Want to get involved on campus? Join the WOW crew or submit an event for WOW
Join the WOW Crew
The Warhawk Weeks of Welcome Crew is recruiting new members for spring, summer, and fall 2017. WOW Crew applications are open to all students and will be accepted throughout the year. There will be mandatory trainings held before each semester. These dates are tentatively scheduled for January 9, April 21, and August 7.
The current dates for WOW are: January 9–13. Summer and fall dates to come!
Apply here for The WOW Crew. For more information, email Serena McCovery at [email protected].
Submit an event for WOW
By completing , your event is slated for the WOW Week schedule; however, your submission must be approved by the Office of Orientation and Transitions prior to it appearing on the WOW calendar to avoid scheduling issues during the week.
To be included in the WOW schedule, email Serena McCovery at .
The current dates for WOW are: January 9–13. November 18 is the last day to submit an event for WOW Spring 2017.
Learn more by visiting the WOW page.
AUMnibus job openings
The AUMnibus is looking for a new editor-in-chief and a webmaster/web content manager. For more information about the available positions, check out the AUMnibus webpage.
Please send a résumé and letter of interest to Dr. Silvia Giagnoni, AUMnibus academic advisor, at [email protected].