Warhawk Weekly 10–9: World Mental Health Awareness Day; Day of Giving proposal deadline change
Warhawk Weekly 10–9: World Mental Health Awareness Day; Day of Giving proposal deadline change
NEWS
World Mental Health Awareness Service-Learning project
Day of Giving proposal deadline change
Goodwyn Gallery hosts This Land: Landscapes and National Identity
Athletics Hall of Fame accepting nominations
Okeke to present at renewable energy conference
EVENTS
Midterm project presentations for UNIV
Stress Less with a Zenful Midterm
Lead & Learn Life Hacks
AUM 2nd annual Health Fair
Showtime at the Apollo
Wellness Center Color Run
GIS Day
NEWS
World Mental Health Awareness Service-Learning project
This year's UNIV 1004 (Bridge) Service Learning project falls within the week of World Mental Health Day and, because of this, will focus on mental health awareness.
Students will have two class periods during the week of Oct. 8 to complete the project; one class period is set aside for project planning and organizing, and the second class period is set aside for implementing the service project. In years past, we have taken students off campus to participate in an hour or two of community service; however, this year, we plan to stay and serve AUM's campus.
UNIV encourages the entire AUM campus to participate. The projects are meant to be fun and engaging and help connect students, faculty, and staff. If you have questions, please email Amy Ingram or call 334-244-3153. Or, if you need ideas, please read through the suggested articles below:
Day of Giving proposal deadline change
The third annual Day of Giving, which is a special 24-hour social media driven fundraising initiative, is set for Thursday, Feb. 14. AUM has many exciting programs, and we want to show the community how they can help us continue to provide our students and faculty with the resources they need to excel.
The deadline for submissions has been extended to close of business on Monday, Oct. 15. If your project is chosen, the project managers will be notified by Tuesday, Oct. 23.If you are interested in being a part of Day of Giving, please complete the project submission proposal form and send it to Marie Harrington.
If you have any other questions about Day of Giving, please email Marie Harrington or call 334-244-3596 or 334-399-4850.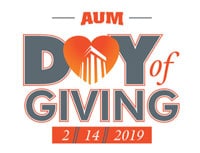 Goodwyn Gallery hosts This Land: Landscapes and National Identity
The Fine Arts Department is pleased to present This land: Landscapes and National Identity, an exhibition of works from the Fine Arts Department collection curated by AUM students Lee Buford, Victoria Kenyon, and Lindsay Sanders.
The exhibition seeks to expand visitors' understandings of the many meanings of landscapes and will be on view in Goodwyn Gallery from Oct. 1–25.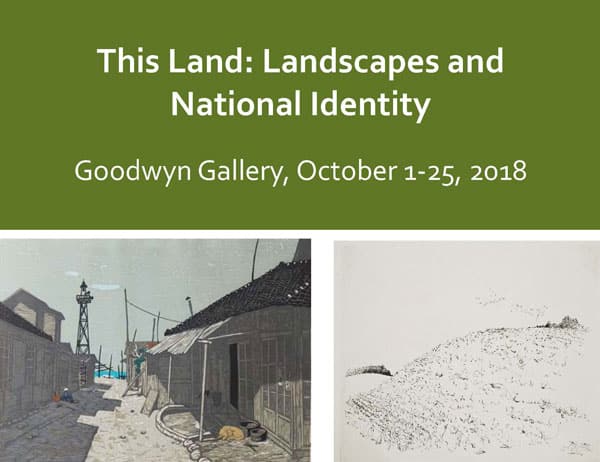 Athletics Hall of Fame accepting nominations
The Department of Athletics is accepting nominations for its Hall of Fame Class of 2018. The inductees will be formally inducted in a ceremony in the spring of 2019.
Athletes who made outstanding contributions in athletics as students at AUM, coaches of AUM's intercollegiate teams, and other individuals who have made significant contributions to AUM Athletics are eligible for membership in the Hall of Fame.
In order to nominate a former student-athlete, he/she must have completed their athletic eligibility at AUM for the 2012-13 season. The nominee must have also graduated from a four-year institution. For coaches, he/she must have coached at AUM for at least five years.
To nominate, please complete the Hall of Fame nomination form online. If you have any questions, please email Tim Lutz. Deadlines for nominations are Oct. 31.
Okeke to present at renewable energy conference
Dr. Ben Okeke will be presenting at the International Conference on Renewable, Conventional Power and Green Technology on Oct. 29–31. For more information, please email Kay Shoneye or call 313-600-5200.
EVENTS
Midterm project presentations for UNIV
It's halfway through the semester, and the UNIV classes are going strong! During Week 8 (Oct. 8–Oct.11), students will present their midterm projects, which are presentation boards including connections between SMART career goals and students' majors.
Stop by to see the UNIV students in action!
Mon–Thu., Oct. 8–11 | 8 a.m.–7 p.m. | WASC, 2nd floor in the Library Tower
Stress Less with a Zenful Midterm
Campus Activities Board will be hosting zenful events everyday throughout midterm week. All events will be in Warhawk Alley from noon–3 p.m.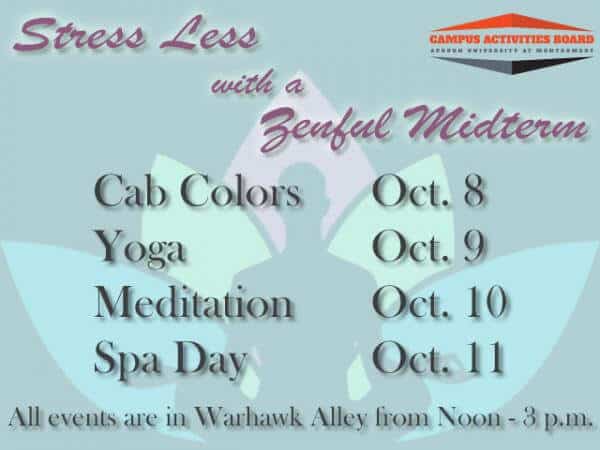 Mon–Thu., Oct. 8–11 | Noon–3 p.m. | Warhawk Alley
Lead & Learn Life Hacks
As college students, we're all interested in easier ways to get things done. At this interactive talk with Dr. Virginia Lacy, we'll discuss a few life hacks to simplify everyday college and professional life.
Lunch will be served.
Fri., Oct. 12 | 11 a.m. | The Landing in the Nest
AUM 2nd annual Health Fair
The annual AUM Health Fair is a free event that showcases the valuable resources that are available to students both on and off campus. The health fair, which is hosted by the AUM Health Promotions Committee, will offer free screenings including weigh-ins, height measurements, BMI readings, sex education materials, and flu shots. Also available to the attendees will be blood glucose testing from Medical & Laboratory Sciences, blood pressure screenings from School of Nursing, and screenings for depression, anxiety, alcohol use, and eating disorders from Counseling & Health Promotion Services.
Tue., Oct. 16 | 11 a.m.–1 p.m. | The Landing in the Nest
Showtime at the Apollo
Do you have what it takes to perform on the Apollo stage? The top three winners will receive cash prizes!
Sign up using the online form or by scanning the QR code! Submissions due Oct. 12.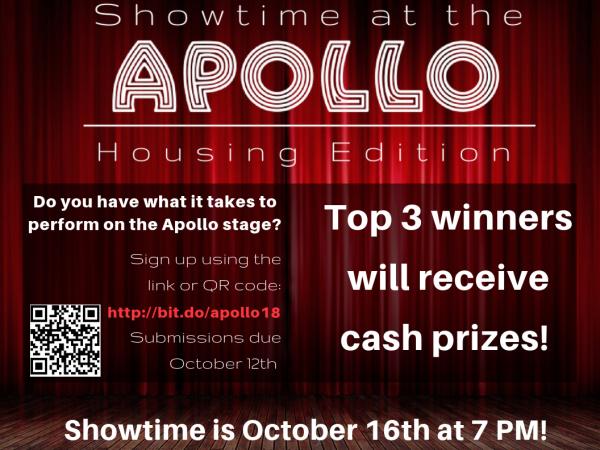 Tue., Oct. 16 | 7 p.m. | The Landing in the Nest
Wellness Center Color Run
Come dressed to run and leave colored in COLORS!
This event is part of the Warhawk/Workplace Challenge events and will be worth 25 points for those that participate.
Thu., Oct. 18 | 3:30–6 p.m. | Wellness Center
GIS Day
Join the Department of Biology and Environmental Science as they co-host the 7th Annual GIS Day, "Navigating the GIS Minefield." Whether you are a seasoned GIS professional or new to GIS, you will enjoy the matchless presentations covering a variety of topics and a lively roundtable discussion.
This opportunity for networking with other GIS professionals in segments of government, business, and industry is free and open to the public; however, seating is limited so registration is required.
For more information, please contact Terry Winemiller or call 334-244-3945 or visit the GIS Day webpage.
Wed., Nov. 14 | 8 a.m.–4 p.m. | ALDOT Southeast Region Montgomery Office