Walter Reed visit provides professional development for nursing students
Walter Reed visit provides professional development for nursing students
FOR IMMEDIATE RELEASE
Walter Reed visit provides professional development for nursing students
The patient – male, mid-20s, physically strong and fiercely independent – reluctantly seeks care for his broken hand at a hospital. He had punched a hole in a wall, fracturing his fist in the process. While the clinicians expertly evaluated and treated his hand, no one addressed his "invisible wound."
Proper treatment of the resulting wound requires more than sutures and a cast. Auburn University at Montgomery visiting assistant professor of nursing Marilyn Rhodes said such an incident merits a question: "Have you served?"
What initially appeared to be an injury sustained by an impulsive outburst by a patient may trace back to a traumatic brain injury sustained in combat. "You have to ask the right questions," said Rhodes, a U.S. Air Force veteran. "If you never take the temperature, you're not going to know if there is a fever."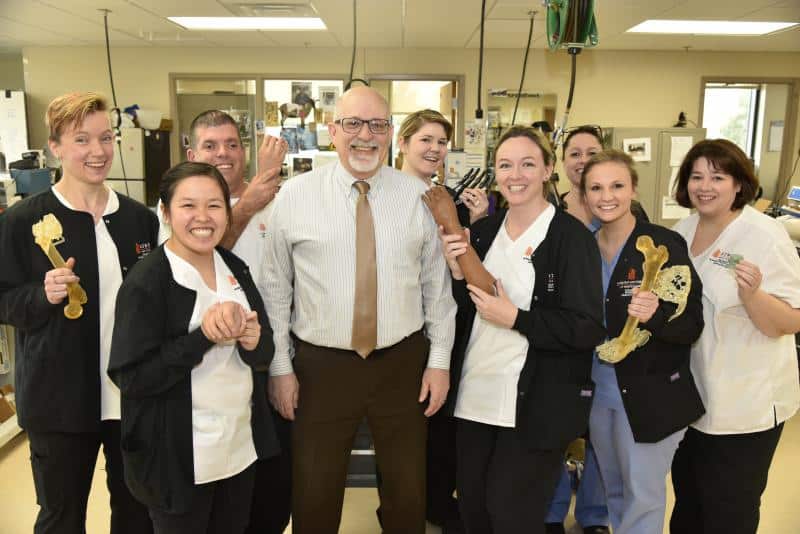 That's why several Auburn University at Montgomery nursing students spent their recent spring break at Walter Reed National Military Medical Center, the nation's largest joint military center, in Bethesda, Md. Known as "The Nation's Medical Center," with more than 7,000 staff members and 100 clinics and areas of specialization, Walter Reed has routinely treated American presidents and vice presidents and represents the front line for treating American soldiers wounded in global conflicts. Auburn University at Montgomery is currently the only school in the nation to participate in Project SERVE, an experiential learning model designed to deepen student understanding of the healthcare needs of veterans.
AUM's students learned how to pack wounds and apply military tourniquets, also received valuable insight on the issues facing military families and caregivers. The Veterans Administration's network of 1,200 hospitals and clinics may represent the nation's largest healthcare system, but Rhodes and research collaborators from AUM and Auburn University noted that 73 percent of military veterans seek care from civilian medical facilities. Their co-authored research in the Journal of Professional Nursing in 2017 outlined the knowledge, skills, attitudes and resources that caregivers need to effectively serve military veteran patients.
"This was an opportunity to delve more deeply into military culture and learn about how to address the needs of active duty military and veterans," said Danielle Erickson, who will complete her bachelor's of science in nursing in May. "We learned a lot about traumatic brain injuries, prosthetic technology and PTSD."
Amy Smith Barwick, who will also graduate in May, said the visit to Walter Reed reinforced the importance of "evidence-based practice."
Their shared experience will certainly come in handy after graduation. Potential policy changes that would allow the government to pay for veterans to see private doctors without co-pays or deductibles could flood the private healthcare system. Plus, according to U.S. Census data, the 3.3 million American veterans who have served since September 11, 2001 have grown to half the size of the nation's largest living military population – Vietnam veterans. Within the post-9/11 veterans group, approximately 36 percent report a service-connected disability, the highest level of any wartime cohort.
"Nationally, one in every nine persons is a military veteran," Rhodes said. "We wanted to help everybody understand military culture so that we can help take better care of our veterans."
AUM nursing student Laura Summerford, who will graduate in December, said the days spent at Walter Reed National Military Medical Center reinforced the importance of working collaboratively and prioritizing the needs of the patient.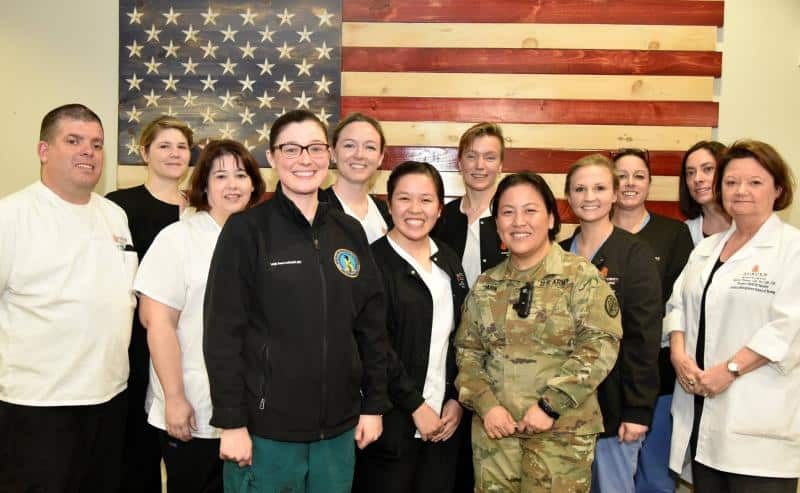 "The level of care and professionalism at that hospital is unlike anything we had ever seen before," she said. "Just the work of the multidisciplinary teams in doing whatever they have to do to get the best result for patients is inspiring. Some of us might work in a military setting and some of us won't. Some of us will remain here in Montgomery, but you think about what you will do with the knowledge you have gained there."