Theatre AUM students, professor nominated for Kennedy Center honors
Theatre AUM students, professor nominated for Kennedy Center honors
One faculty member and eight students from Auburn University at Montgomery (AUM) have been nominated for 2020 Kennedy Center American College Theatre Festival (KCACTF) honors for their roles in Theatre AUM's play adaptation of "The Seagull."
Distinguished Teaching Professor Mike Winkelman and students will be recognized for their contributions in "The Seagull" at the Region IV 2020 KCACTF. The festival will be held at the University of South Carolina Upstate in Spartanburg, South Carolina Feb. 4-8, 2020.
"The prestigious nominations received by our students are well deserved for their work on "The Seagull," said Val Winkelman, Distinguished Research Professor of Theatre in AUM's Department of Communication and Theatre.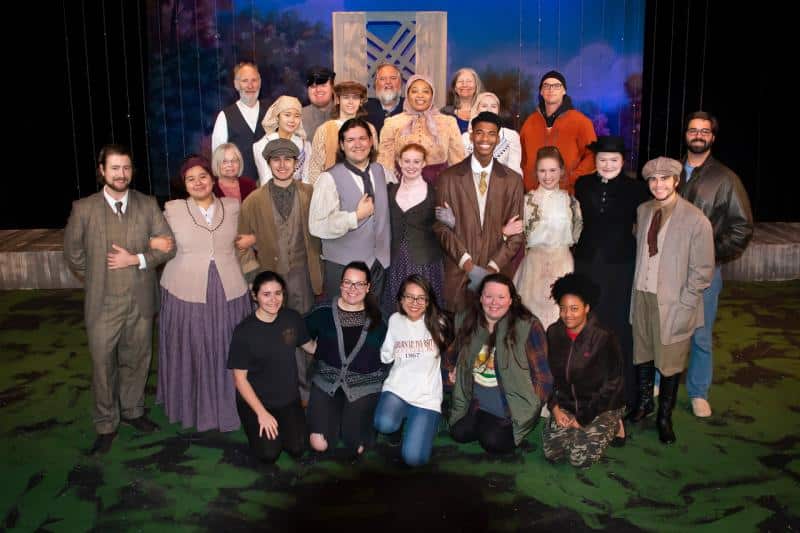 "The nominations will allow these students to demonstrate their skills on the regional level, receive valuable feedback, attend master classes, advance in each area, and network with their peers and theatre professionals."
Mike Winkelman received KCACTF's Meritorious Direction of a Play award for his role in "The Seagull." AUM students are nominated for Region IV KCACTF awards in the following categories:
Design
Karen Licari, Scenic Design
Olivia Tippett, Costume Design
Mike Mann, Lighting Design
KeChyria Wheeler, Sound Design
Irene Ryan Acting
Savannah Brown
Tony George
Kate Saylor
Theatre AUM enters one show per year for consideration in the regional festival. External respondents visit campus to watch a performance, give feedback, and make award recommendations.
Theatre AUM held on-campus performances of the "The Seagull," a play set in the Russian countryside at the end of the 19th century, Nov. 7-17. The student production portrayed a cast of characters searching for meaning – some seek love, others success, but happiness is elusive, remaining just out of reach.
AUM has been a participant in the regional event since 1982.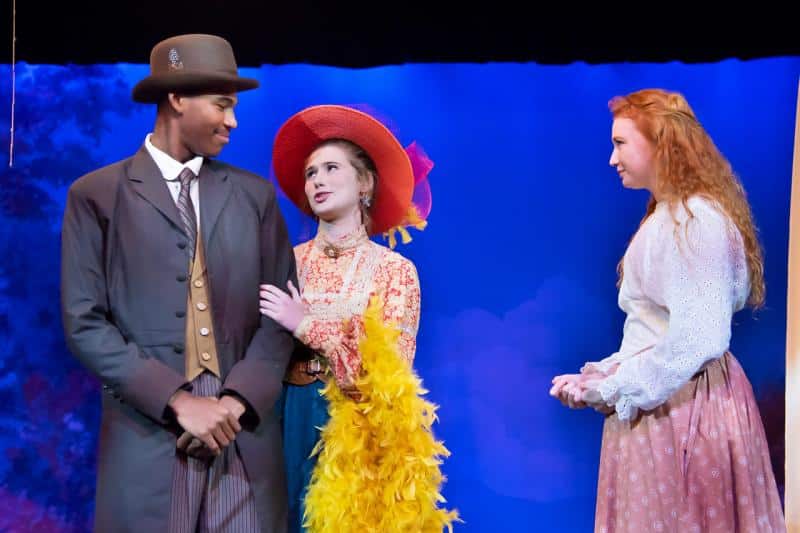 About the Kennedy Center American College Theater Festival
The Kennedy Center American College Theater Festival (KCACTF) is a national theater program with a membership of more than 18,000 university students and 600 institutions. The regional event serves as a showcase for top talent and provides professional development opportunities for fine arts students.
In partnership with the Kennedy Center, KCACTF strives to promote the work of theatre students throughout the country. KCACTF Region IV consists of colleges and universities from Alabama, Georgia, Florida, Kentucky, Mississippi, North Carolina, South Carolina, Tennessee, Southern Virginia, Puerto Rico, and the Virgin Islands.