Pat Dye visits AUM campus to deliver Toomer Oak
Pat Dye visits AUM campus to deliver Toomer Oak
Auburn University at Montgomery/Montgomery, Ala. (Jan. 26, 2018) —A new oak tree was planted today on the campus of Auburn University at Montgomery (AUM) beside Moore Hall, home to AUM's College of Nursing and Health Sciences. The tree, a 25-year-old Toomer Oak, was raised by former Auburn head coach Pat Dye at Quail Hollow Gardens and Crooked Oaks Hunting Preserve.
Dye and his partner Dr. Nancy McDonald donated the tree to replace the 80-plus-year-old oak that stood outside Moore Hall, which was lost to disease last year. After hearing of the loss of the old oak, McDonald reached out to AUM to offer a new tree to restore the landscape.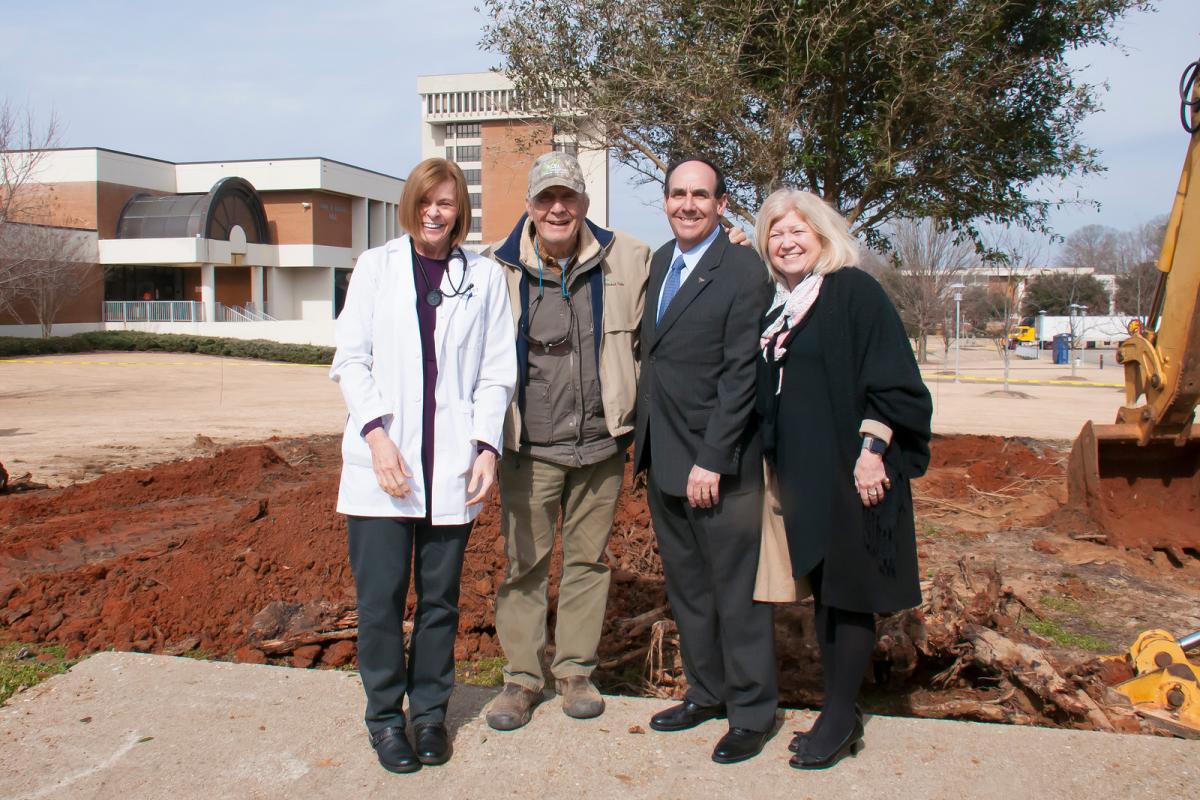 "We are grateful to Coach Dye and Dr. McDonald for their generous donation to AUM's campus," said AUM Chancellor Carl A. Stockton. "Watching Coach Dye run the operation made for an exciting morning for students, faculty and staff."
"Our students so loved the old shade tree," said Dr. Jean Leuner, dean of the College of Nursing and Health Sciences. "This generous gift restores a lovely and meditative space outside Moore Hall."
Weighing 8,000 pounds, the new Toomer Oak journeyed from Dye's farm in Auburn, Ala., via flatbed truck. A crowd gathered to watch Dye's crew plant the tree.
Auburn University at Montgomery is ranked among the South's top universities by U.S. News and World Report and is recognized one of the best colleges in the Southeast by The Princeton Review. AUM is designated as a Military Friendly School and is consistently chosen as the best university in the area. Auburn University at Montgomery provides students with detailed knowledge and hands-on, practical experience, often from professionals in the field.
Learn more about Auburn University at Montgomery at aum.edu .