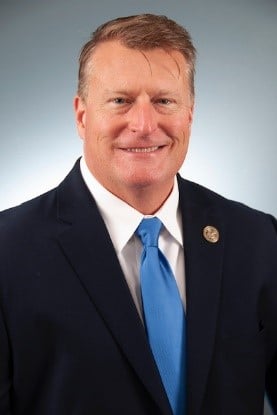 Message from the AUM Alumni Board
Greetings AUM alumni and friends,
The AUM campus community made a strong start to the fall semester in August, delivering a high-quality education to students in a modified classroom environment. Our faculty, staff, and students continue to work together to follow new health and wellness guidelines, ensuring the safety of those on campus. Over the past few weeks, alumni and friends have reached out with questions regarding the availability of campus resources, and I would like to share the following updates with you:
The AUM Warhawk Shop is open to the public Monday – Friday from 7:45 am – 5:00 pm. New face masks and alumni t-shirts are available in-store or online at aumbookstore.com.
The AUM Library remains closed to alumni and community users at this time. AUM faculty, staff, and students have access to Library resources in-person and online.
The AUM Wellness Center remains closed to alumni and community members at this time.  The Wellness Center staff has been working hard to make some areas of the facility and a limited selection of equipment available to current AUM students for the fall semester.  The Wellness Center hopes to reopen to alumni and friends soon, and we will share more updates as they become available. In the meantime, I encourage you to join the Wellness Center online for virtual fitness classes or keep up your exercise routine on one of AUM's scenic outdoor walking trails.
We look forward to welcoming alumni and friends back to campus for in-person gatherings as soon as it is safe to do so.  In the meantime, please be sure to check your email often for the latest news and announcements from your AUM Alumni Association, and feel free to contact us at 334-244-3369 or [email protected] if there is anything we can do for you.
Take care and be well,
Joey Taff
President, AUM Alumni Association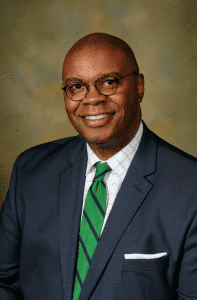 River Region United Way Names Ronald Simmons '04 as New CEO
River Region United Way (RRUW) has announced Ronald A. Simmons, IOM, as its new president and chief executive officer.
Ron Simmons is a native of Montgomery and a 1983 graduate of Sidney Lanier High School. He is a graduate of Auburn University at Montgomery, where he received a bachelor's degree in Liberal Arts with an emphasis in Marketing and Military Science in 2004. Simmons was commissioned as a second lieutenant in the U.S. Army Reserves from the Auburn University at Montgomery ROTC program in 1987. He is also a graduate of the U.S. Chamber of Commerce Foundation Institute of Organizational Management at the University of Georgia.
Simmons joins United Way coming from the Montgomery Area Chamber of Commerce, where he served for 10 years – most recently as the vice president of sales for the Destination Montgomery Convention and Visitor Bureau. Previously, Simmons served as the vice president of business development and sports national sales manager for the chamber and CVB.
Simmons' work in the nonprofit sector is not limited to the Montgomery Area Chamber of Commerce. He is the founder of D.A.D.S (Dads And Daughters Saturday) and serves on various boards throughout the community, including the YMCA of Greater Montgomery, East Montgomery YMCA and the Montgomery City-County Public Library. Simmons has also served on the boards of Brantwood Children's Home and Jubilee CityFest. He is also a member of the Economic Development Association of Alabama and a Leadership Montgomery graduate, Class XXVIII.
"We are extremely excited about Ron Simmons joining the River Region United Way," shared Dr. Rhea Ingram, RRUW Chair of the Board. "Ron not only brings a wealth of business acumen and marketing savvy, but he is from the River Region, as a lifelong resident. He will be a tremendous asset to our communities, leading our organization toward its centennial in 2023 and beyond."
As president and CEO of River Region United Way, Simmons will establish a vision that is achieved through the efforts of a diverse team of high-performing leaders, volunteers and staff. He will lead a staff of nine in identifying community needs, finding the resources required to address those needs, and allocating funds where they will make the greatest impact. In this role, Simmons will serve as the chief mobilizer, leveraging the power of relationships and networks, and working across private, public and corporate sectors to improve the conditions in Autauga, Elmore, Lowndes, Macon and Montgomery counties.
Ron Simmons stated, "I am grateful and excited for the opportunity to work with River Region United Way, the board of directors, staff and partners who are so committed to improving the lives of people in the communities I love! United Way's purpose of Making Life Better for Everyone mirrors the work of the Chamber in many ways. Both organizations understand that education, financial stability and good healthcare are critical elements for building strong communities. I look forward to continuing to strengthen our communities in this new role."
Simmons took his post on July 16, 2020. He succeeds Jimmy Hill who served as president and CEO from 2014-2020. Hill left the position to take a statewide leadership role as executive director of Alabama CASA – Court Appointed Special Advocates.
Original article: alabamanews.net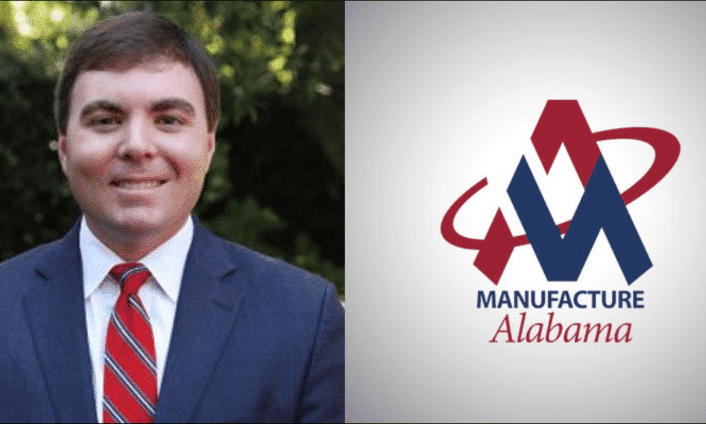 Manufacture Alabama appoints Jon Barganier '10 as chief operations officer
Manufacture Alabama announced the appointment of Jon Barganier as its new COO, effective immediately. Barganier comes to Manufacture Alabama with more than 14 years of experience, including a decade of coordinating legislative agendas, developing policy priorities, establishing communication strategies and staff management.
Most recently, Jon served as the primary lobbyist and regulatory analyst for the American Petroleum Institute in Alabama. In his role as executive director for the Alabama Petroleum Council, Barganier represented the oil and natural gas industry on behalf of 13 member companies with in-state assets along with more than 600 additional members across the country.
"Jon is the ideal leader for Manufacture Alabama," said George Clark, president of Manufacture Alabama. "He is a seasoned mover and shaker with significant experience working with elected officials in the great state of Alabama, operating an effective team, and recognizing the future challenges we must confront. We are fortunate to have Jon as our COO."
Before joining Manufacture Alabama, Barganier served as deputy chief of staff to Gov. Kay Ivey and provided leadership during the transition of authority in April 2017 between the Bentley and Ivey administrations. During the Bentley administration, Barganier served in roles ranging from chief of staff, deputy chief of staff and legislative liaison.
"I am incredibly grateful and excited to assume this role and for the future of Manufacture Alabama," said Barganier. "I look forward to working with George and the rest of the Manufacture Alabama team to build on the solid foundation that has been laid, to successfully serve our members and to fulfill the vision to make Alabama the best business and political location in the U.S. for manufacturers."
Barganier has experience working as a government consultant leading the development of state public policy and legislation on behalf of the leadership in the Alabama Senate. Prior to consulting, Barganier spent five years in the Alabama Department of Finance developing and implementing a performance management program for state government agencies and decision makers.
Barganier is a graduate of the University of Alabama and received his MBA from Auburn University at Montgomery in 2010. He lives in Montgomery with his wife, Leigh, and their two children, Nash and Jeb. He is an active member of First United Methodist Church and enjoys coaching youth sports in the community.
Original article: montgomeryindependent.com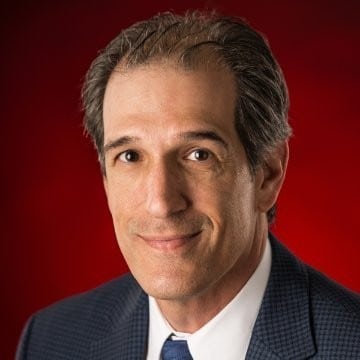 Pappanastos '85 receives Troy University's Malone Award
Dr. Ed Pappanastos, a Professor in the Sorrell College of Business and Associate Chair of the Department of Risk Management and Data Analytics at Troy University, has been awarded Troy University's Wallace D. Malone, Jr. Distinguished Faculty Award.
Dr. Pappanastos was presented the award during the University's annual Faculty/Staff Convocation on Thursday at the Troy Campus. The award consists of a $1,500 cash prize and a medallion to be worn with academic regalia. The award is made possible through a $100,000 endowment by the SouthTrust Corporation. Wallace Malone, former chairman of the Board and Chief Executive Officer of SouthTrust, served as a TROY trustee from 1975-1995.
"Dr. Pappanastos is one of the most genuine teachers you will ever meet. Ed is selfless in his service to the students of Troy University, the Sorrell College of Business and the Risk Management and Data Analytics Department," said Dr. Jeffrey A. Bohler, Department Chair, who nominated Pappanastos for the award. "He is incredibly knowledgeable in Risk Management and Quantitative Measures, is well published and continuously mentors all members of our department. Ed's efforts directly contribute to helping our department support the vision of Troy University."
Dr. Pappanastos said he was both shocked and honored to receive the award.
"It was a complete shock to me to be selected to receive the Malone Award because there are so many qualified faculty members at Troy," he said. "I am tremendously thankful to be able to work alongside of a group that is so focused on making a positive impact on the lives of the students and each other. The quality of our current faculty and the legacies of the previous award winners makes this a tremendous honor. I am extremely grateful, and somewhat embarrassed, to have been selected."
Dr. Pappanastos first joined the Troy faculty in 1997, serving for 17 years as a Professor of Quantitative Measures and Risk Management and Insurance. After a twoyear stint as a Professor of Management at Tuskegee University, Dr. Pappanastos returned to Troy in 2016 as chair of the Department of Economics, Finance and RMI, and then Chair of the Department of Risk Management and Data Analytics from 2017 to 2019.
Dr. Pappanastos earned a bachelor's in 1985 and a master's degree in 1988 from Auburn University at Montgomery, a master's degree and a Ph.D. from the University of Alabama.
In addition to his service on many committees of the Sorrell College of Business, Dr. Pappanastos is also active within the Montgomery community. He has served on three occasions as chairperson of the Catholic Charities Appeal for the Archdiocese of Mobile, has served as a proctor for the AP Calculus Test for LAMP High School and is a committee member and past chairperson of the Alabama Baseball Coaches Association.
Original article: https://today.troy.edu/news
Virtual Career Workshops Now Available for AUM Alumni
The AUM Career Development Center released the 2020 Fall semester schedule of virtual workshops, available to AUM students and alumni. Registration for all workshops requires a Handshake account.  Upon registration, attendees will receive a Zoom Passcode via email for entrance into the session.
Building Your Handshake Profile:  Your Handshake profile is your connection to thousands of employers in your career field.  Learn the steps necessary to create a completed profile in Handshake, and tips for getting noticed by employers.
Cracking Your Holland Code: Aligning Interests with Career Options.  A great way to being exploring career options that could be a good fit for you is by measuring the attributes of a career vs. your work interest preferences.  The CDC and Counseling and Health Promotions Services will introduce the principles behind Dr. John Holland's six work interest categories, and how to research career options using your Holland Code.
Preparing for Graduate School Applications:  What makes a strong and memorable grad school application?  This workshop, hosted by the Graduate Admissions Office and the Career Development Center, will introduce tips for creating resumes, personal statements, and other materials that help your application stand out.
Career Action Planning:  Developing into a career professional involves education and experiences that build the knowledge and competencies required by the world of work.  Career action planning is the process of establishing strategies and goals during your collegiate years for becoming career ready.
Professionalism in the Virtual Workplace:  Remote working has changed the dynamic of the workplace, allowing some flexibility surrounding traditional office etiquette, while introducing new issues.  Understand the concepts central to virtual workplace professionalism and how to avoid missteps.
OCTOBER
Tuesday, 10/13/2020
Building Your Handshake Profile (12:10 pm – 12:40 pm)
Thursday, 10/15/2020
Preparing for Graduate School Applications (12:00 pm – 1:00 pm)
Thursday, 10/22/2020
Exploring Handshake (12:10 pm – 12:40 pm)
Monday, 10/26/2020
Building Your Handshake Profile (12:10 pm – 12:40 pm)
NOVEMBER
Tuesday, 11/3/2020
Career Action Planning (12:00 pm – 1:00 pm)
Thursday, 11/5/2020
Exploring Handshake (12:10 pm – 12:40 pm)
Monday, 11/9/2020
Building Your Handshake Profile  (12:10 pm – 12:40 pm)
Thursday, 11/12/2020
Professionalism in the Virtual Workplace (12:00 pm – 1:00 pm)
All Workshops will be recorded and placed on the resources section of Handshake for future viewing.
For more information about career resources available to AUM alumni, please visit www.aum.edu/career-resources.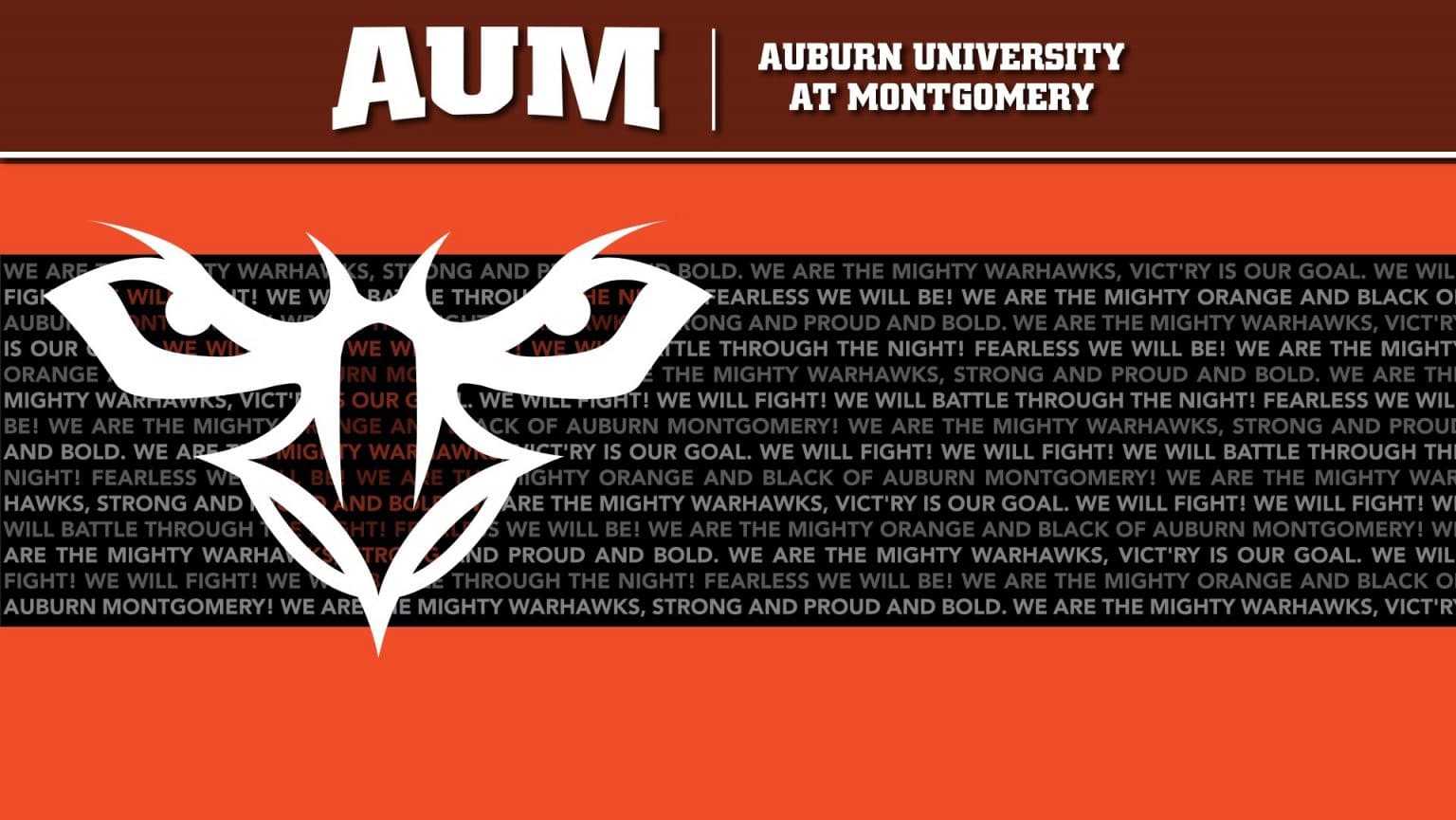 AUM Digital Giftbag
Are you still navigating a virtual version of work, school, and social gatherings? School spirit is alive and strong in the Mighty Warhawk Nation! Show some virtual love to Auburn University at Montgomery and Curtiss the Warhawk.  Take advantage of these campus-inspired and spirit-themed Facebook profile filters and Zoom backgrounds. Visit this page to download images and learn more tips and tricks on how to use zoom: http://www.aum.edu/digitalgiftbag
Alumni Embrace Virtual Events
AUM alumni from coast to coast gathered via Zoom for a Virtual Paint Party hosted by Montgomery's local Wine & Design studio on Thursday, August 6. Supplies, including a canvas, easel, paints, and brushes, were shipped to participants, which allowed alumni to participate from the comfort of their own homes. The group enjoyed catching up with each other while painting AUM's iconic Library Tower.
On Tuesday, September 15, alumni experienced a battle of the brains during a Virtual Trivia Night. Players were encouraged to meet new alumni friends in our randomized teams for three exciting rounds of trivia. The winning team even won an AUM alumni swag bag and bragging rights!
Don't miss out on future events by checking our alumni events page frequently for updates.
The AUM Alumni Association is currently looking for innovative virtual event options, and we would love your input! Please take a moment to complete a brief survey. This survey, while completely anonymous, will help us improve future events for alumni!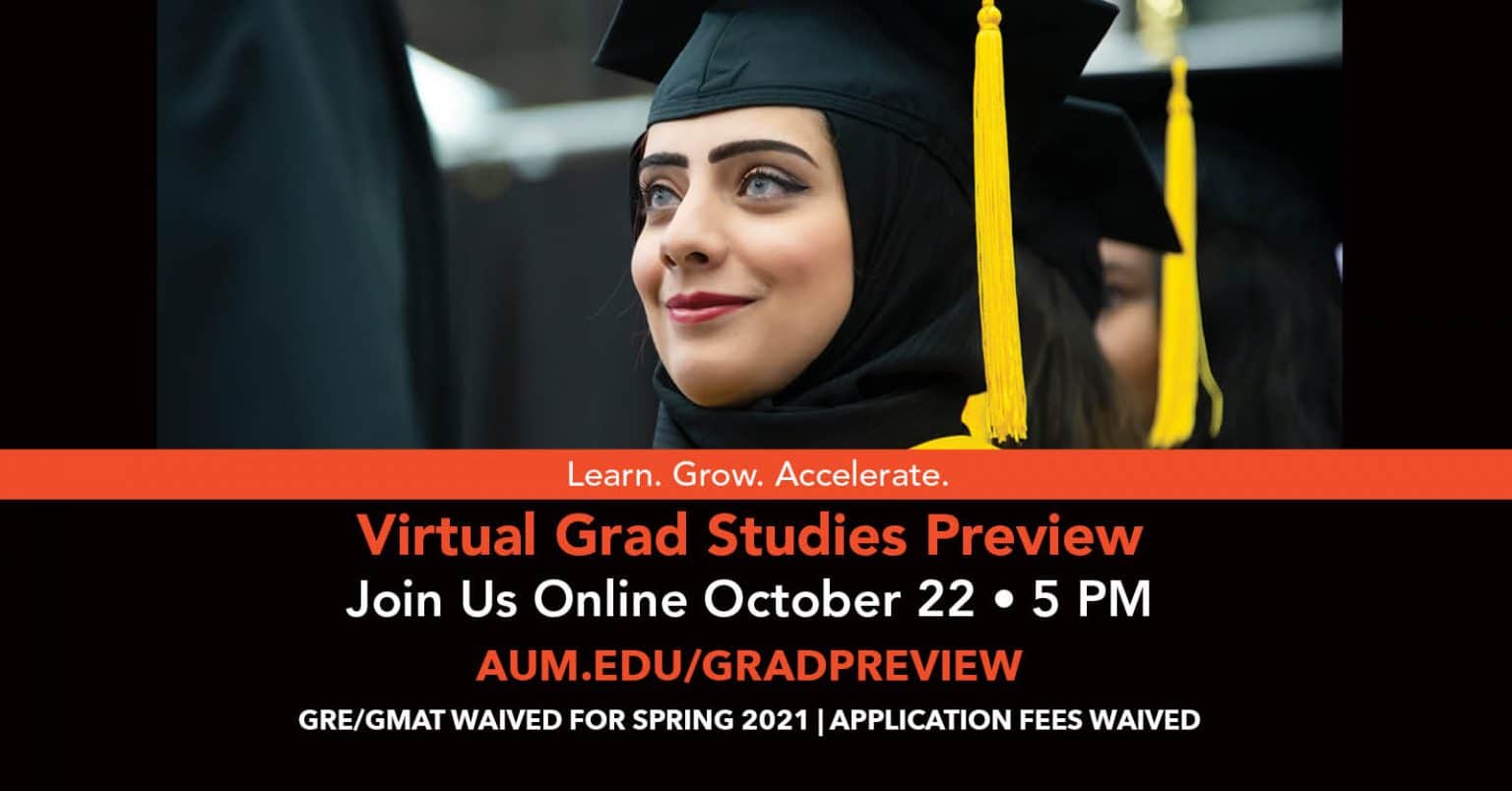 Virtual Grad Preview
There will be a Virtual Grad Preview Night on October 22 at 5-7 p.m.
If you're ready to start building the next phase of your career or considering changing careers,  it's time to begin a master's degree. Auburn University at Montgomery's Grad School Preview event gives you the opportunity to identify the best graduate program for your field and your future — and for your professional timeline.
Class Notes
Carina Harrison '00
Degree: Biology
Your Current Occupation: Military
Employer: USAF
How did your AUM experience benefit you? My time at AUM was a long time ago, but I can truly say my time at AUM was instrumental in my success today! While attending AUM, I learned teamwork through collaboration with other students, I gained an understanding of when it's time to try something new, and I learned to never give up no matter level of difficulty!
Share Your Story: I currently serve in the USAF as a Force Support Officer stationed At the Pentagon managing the AF budget.  I have served in the military for 19 years having travelled to various locations across the world. I did all this while raising my now 17-year-old daughter!
---
Brandon Taylor '13
Degree: Physical Science
Taylor switched gears from biochemistry to pursue his passion for writing through a fellowship from the Tin House summer writing workshop. His novel, "Real Life," is now on The Booker Prizes 2020 shortlist. Read more about his fascinating journey here.