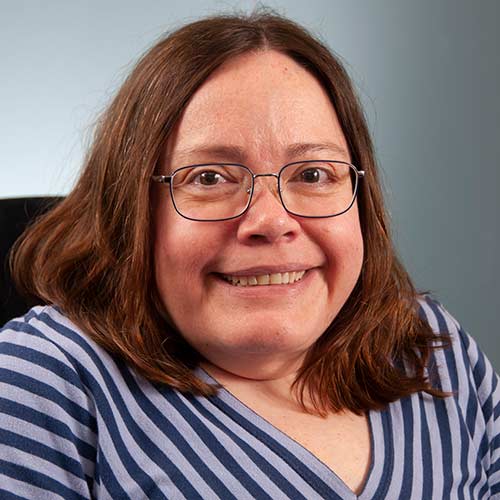 Ph.D. University of Georgia (2008), Genetics
B.A. Reed College (2000), Biology
Bio: Dr. Vanessa Koelling is an Assistant Professor in the Department of Biology and Environmental Science. She is a plant evolutionary biologist, which means that she studies how plant populations change over time in response to new environmental conditions. Within the field of evolutionary biology, she is particularly interested in the evolution of plant mating systems, the mechanisms of plant speciation, and in plant evolutionary genetics. Her work aims to understand which evolutionary mechanisms are most important in plant mating system evolution and speciation, and to understand the causal genetic changes underlying plant adaptations. She currently studies these topics using the common yellow monkeyflower (Mimulus guttatus), a wildflower endemic to the Western United States with many features that make it an ideal system for the study of evolution. She has also begun a new project to study the population genetics, ecophysiology, and evolution of two of Alabama's native azaleas (Rhododendron cumberlandense and Rhododendron prunifolium). In addition, she is interested in eventually expanding her research into other Southeastern plants.
Dr. Koelling has published her work in distinguished scientific journals, such as Heredity, the American Journal of Botany, and The American Naturalist. She is a member of the Society for the Study of Evolution and the Botanical Society of America. (Scholar page)
Dr. Koelling is also an experienced teacher who has taught a range of introductory and specialized courses. She especially enjoys teaching topics in evolution, genetics, and applied bioinformatics. She incorporates inquiry-based and active-learning methods into her courses, and continually seeks new ways to engage and motivate students in her classrooms.