Director, team leaders named for AUM's new Experiential Education and Engagement Center
A biology faculty member known for her community outreach work will lead Auburn University at Montgomery's (AUM) new Experiential Education and Engagement Center (EEEC) and its team.
Michelle "Shelly" Taliaferro, who previously served as a senior lecturer in AUM's College of Sciences Department of Biology and Environmental Science, transitioned to her new role as director of the EEEC June 1.
"I have been involved in experiential education in a variety of ways throughout my 21-year teaching career," Taliaferro said. "I am grateful for this new opportunity to help improve student retention and ensure students' path to graduation. I have a deep commitment to supporting student success, and this new position allows me to continue my work in this area."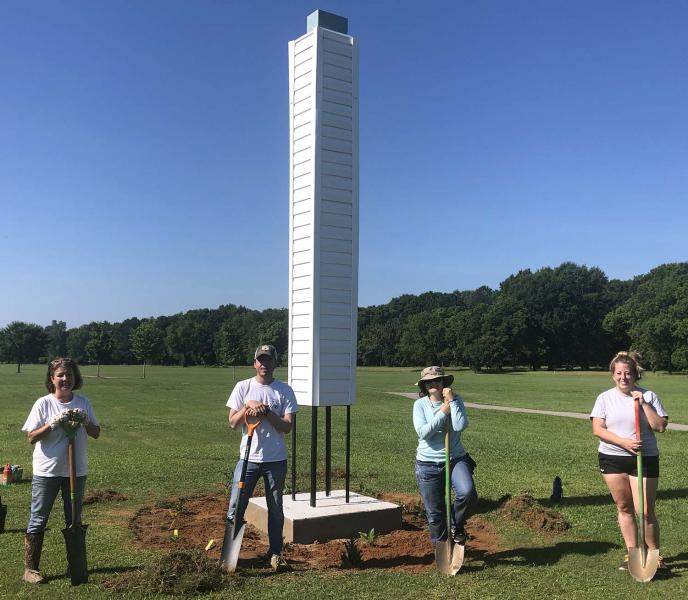 Michelle Taliaferro oversaw AUM's chimney swift tower project with a a grant she secured from Alabama Audubon.
In Fall 2019, AUM announced the creation of the Experiential Education and Engagement Center (EEEC) through a $2.16 million, Title III "Strengthening Institutions" grant awarded from the U.S. Department of Education. Over the next five years, the grant will support the center's staffing and AUM's efforts to improve student retention and persistence to graduation through increased student engagement and faculty development, said Joy Clark, associate provost for undergraduate studies.
"We are excited to have Michelle bring her background in experiential education to this very important new role at AUM" said Clark, who was a co-principal investigator on the grant. "During her time at AUM, Michelle has actively secured funding for experiential education, both external and internal to AUM, and developed numerous biology programs and initiatives to support student success. This position is a natural progression for someone like Michelle, who has a history of collaboration and community engagement with nonprofits and local schools."
Taliaferro — and a team of two — will oversee the center's student peer mentoring activities, faculty development opportunities, as well as connect students, faculty and community partners to AUM experiential learning opportunities such as service-learning, undergraduate research, and engaging classwork, Clark said.
"Now that all three of the center's staff members have been hired, efforts are underway to gather, analyze, and utilize University data to set the center's goals and prioritize strategies to achieve them," she said. "We are excited to have for the first time a dedicated team looking at new and exciting ways we can create partnerships across the AUM and Montgomery communities."
AUM's new EEEC center will be managed under the University Honors Program and housed in AUM's Administration Building (Suite 114).
Meet the EEEC team:
Michelle "Shelly" Taliaferro was named director of AUM's Experiential Education and Engagement Center (EEEC) effective June 1. Her primary responsibilities are:
overseeing the day to day operations of the EEEC
developing partnerships and opportunities for experiential learning throughout the campus and community
facilitating faculty development programming
supervising peer mentors
maintaining records and writing reports for the Title III grant
making data-driven decisions to prioritize strategies to increase student retention, persistence, and the number of graduates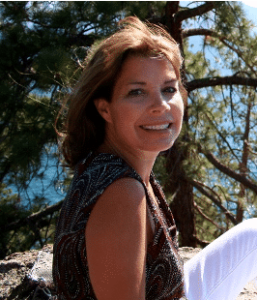 Taliaferro previously served as a senior lecturer in biology for nine years at AUM. As a lecturer, she led study abroad trips, severed as a faculty advisor, and developed AUM's summer BIOWEEK. She is the founding faculty advisor for both the Beta Beta Beta (biology honor society) and the Warhawk Audubon Student Conservation Association. Taliaferro has received several honors throughout her career, including AUM's 2014 Distinguished Lecturer Award and the Environmental Education Association of Alabama's Best Environmental Educator Award. She holds bachelor's degrees in parasitology/medical entomology and in secondary education from Bowling Green State University and master's degrees in biology and secondary education from Bowling Green State and the University of Toledo, respectively.
Taylor Palmer serves as data analyst / assessment specialist for AUM's Experiential Education and Engagement Center (EEEC). She graduated from Southeastern Louisiana University with a bachelor's degree in mathematics. Her primary focus is to develop an on-demand database for tracking student experiential learning experiences and success. Before joining AUM, Palmer worked as a corporate data analyst and project director.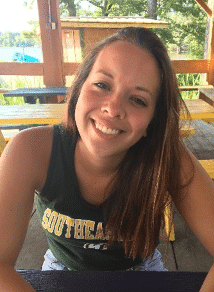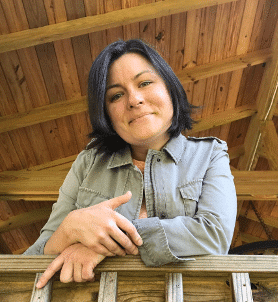 Brenda Plympton has served as a learning specialist/research coordinator for AUM's Experiential Education and Engagement Center (EEEC) since May. She works directly with faculty and staff to match experiential education opportunities for students with their courses. Additionally, she participates in faculty development and the training of peer mentors. Brenda began her career in education as a State Law Enforcement Instructor in Georgia, where she developed training curriculum and taught both officers and community stakeholders. Plympton holds a bachelor's degree in criminal justice and psychology from Troy University and master's degree in adult education from Auburn University. She is currently pursuing a doctoral degree in adult education at Auburn University, where she has previously worked on special projects for the Auburn Athletic Department.