College of Liberal Arts and Social Science
Turn Numbers Into a Career
Master of Science in Applied Economics
Organizations across many industries use economic analysis and quantitative methods to study and forecast business, sales, and other market trends. These organizations increasingly turn to economists to apply analysis of big data to pricing, advertising, and other areas. The increasing complexity of the global economy and a more competitive business environment are expected to support the demand for economists, which is currently projected to grow 13 percent from 2020 to 2030, faster than the average for all occupations.
A master's in applied economics can be a gateway to one of the best-paying postgraduate degrees; the median annual wage for economists was $105,630 in May 2021.
The Master of Science in Applied Economics from AUM is a carefully designed program which offers rigorous training in quantitative analysis, economic modeling and econometrics. It prepares graduates to seek employment as program or policy analysts who are skilled in evidence-based quantitative methods. It is a cohort program, meeting one evening a week. It can be completed in three semesters and is a 10-course program that includes classes such as:
Our Applied Economics graduate program prepares you for a wide variety of careers in public policy and business analysis including finance, trade, environmental management and more.
Why

AUM?
Our differences are our strengths!
AUM is honored to have received many national and regional awards over the years. U.S. News & World Report named AUM one of its Top Public Schools for 2021, and Yahoo! Finance honored us as one of the Most Affordable Universities for 2021.
We think a high-quality, graduate education should be affordable. Tuition rates for many of our programs are lower than at comparable universities. In addition, scholarship or other kinds of tuition assistance may be available.
AUM offers a close-knit community where students and faculty get to know each other by name and develop valuable professional networks. We are able to keep class sizes small to facilitate group projects and personalized learning.
We understand that one of the main reasons you are here is to expand your career options. That's why our programs are practical and often apply to your current work situation. You'll also have the opportunity to get valuable career assistance.
Ask Us Anything
Check out Rewarding Occupations and Job Growth on this page to begin exploring your options. Contact us so we can get you the answers you need.
Tuition at AUM is one of the most affordable in the state. The department awards scholarships to new and continuing students who meet certain requirements. Some research assistantships are also available.
In this program, you can earn your graduate degree in as few as three semesters with the flexibility to take classes entirely online or opt for some face-to-face classes.
Some candidates come to us with a business degree and others undertake the MHA with a healthcare degree.
Application Requirements
Eligible candidates must have an undergraduate degree, in any discipline, from an accredited institution. Additionally, candidates must complete a minimum of six (6) undergraduate semester hours of economics coursework or its equivalent, which may be pursued in conjunction with the degree program and must be completed within the first semester. GMAT or GRE scores are not required except for those applicants with a cumulative undergraduate GPA below a 2.5 on a 4.0 scale. The screening committee will consider the applicant's previous academic record, and GMAT or GRE scores if necessary, in determining acceptance. Students must meet all AUM graduate program requirements.
Rewarding Occupations and Job Growth
With this master's degree, you have many career possibilities. Here is a sampling of the future job growth and salaries according to the U.S. Bureau of Labor Statistics (or another source, if noted). 
| Career/Job Title | Entry-level Education Requirements | Job Growth 2020-2030 | Annual Median Salary |
| --- | --- | --- | --- |
| Economist | Master's degree | 13% (Faster than average) | $105,630 |
| Management Analyst | Bachelor's degree | 14% (Faster than average) | $93,000 |
| Budget Analyst | Bachelor's degree | 5% (Slower than average) | $79,940 |
| Financial Analyst | Bachelor's degree | 6% (As fast as average) | $81,410 |
Note: Salaries vary depending on several factors including your level of experience, education, training, demographics, and industry. Available data represents job titles across industries and may not be specific to your job category.
Learn More
Quick Facts
College of Liberal Arts and Social Sciences
At AUM's College of Liberal Arts and Social Sciences, you will have powerful learning experiences, working side by side with professors who have real-world experience.
Our academic departments include Communication and Theatre, Criminal Justice, Economics, English and Philosophy, Fine Arts,  History and World Cultures, Political Science and Public Administration, Sociology, Anthropology and Social Work, and Army ROTC. To help you pay for college, you might qualify for one of our scholarships.
Official Degree Name
Master of Science in Applied Economics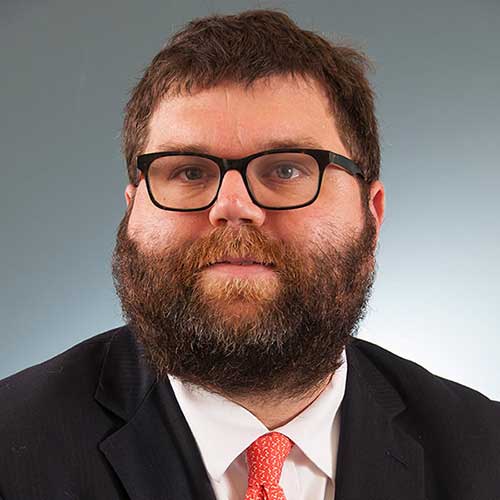 James Francisco
Department Chair, Associate Professor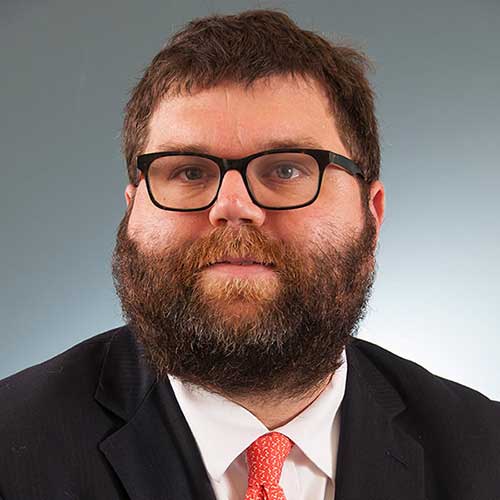 Modality
Students may complete this degree on campus or online. Students in these courses enroll in a program to connect in a campus setting and to collaborate using a variety of technological and educational tools. Professors play an inspirational role in building relationships among teams and individuals in this setting. The criteria for many programs can only be met with In-Class coursework. Be sure to check with your advisor to understand the best route to take.