AUM to welcome Air University commander and president as fall commencement speaker
AUM to welcome Air University commander and president as fall commencement speaker
FOR IMMEDIATE RELEASE
For information on watching commencement live please skip to end of story or visit www.aum.edu/Graduation.
Lt. Gen. Anthony J. Cotton, commander and president of Air University at Maxwell Air Force Base, will be the featured speaker at Auburn University at Montgomery's Fall 2018 commencement ceremonies.
The ceremonies will take place on Saturday, Dec. 15, at the AUM Athletics Complex. The 10 a.m. ceremony will include students from the Colleges of Business, Nursing and Health Sciences and Sciences, while the 2 p.m. ceremony will feature students from the Colleges of Education and Liberal Arts and Social Sciences. Doors will close 15 minutes before each ceremony.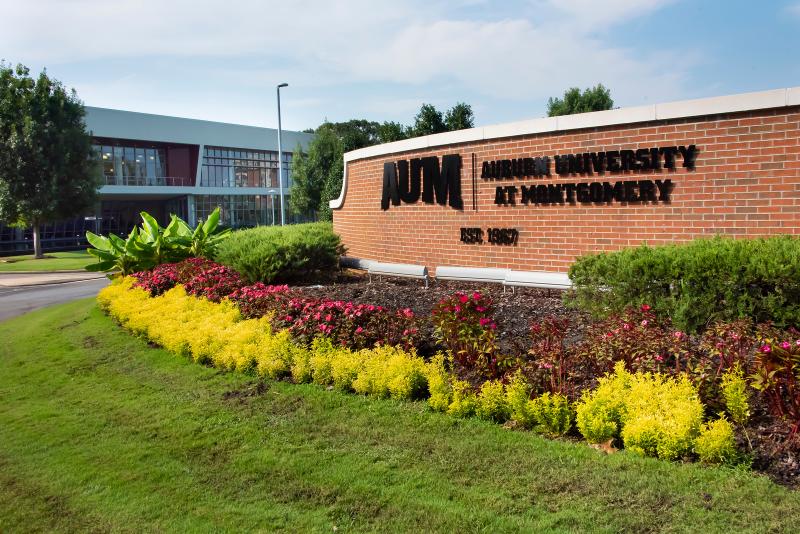 In his role as commander and president of Air University, Cotton leads "the intellectual and leadership center" for the U.S. Air Force. Each year, Air University graduates more than 50,000 resident and 120,000 non-resident officers, enlisted and civilian personnel. Cotton also oversees officer commissioning through Officer Training School and the Reserve Officer Training Corps.
Before coming to Montgomery, Cotton distinguished himself in a variety of leadership roles, including Deputy Director of the Secretary and Chief of Staff to the Air Force Executive Action Group as Senior Military Assistant to the Under Secretary of Defense for Intelligence and Deputy Director of the National Reconnaissance Office. Before his current assignment, he commanded the 20th Air Force Global Strike Command at Francis E. Warren Air Force Base in Wyoming. Other assignments included service as Vice Commander and Commander of the 341st Missile Wing and Malmstrom Air Force Base in Montana and Commander of the 45th Space Wing and Director of the Eastern Range and Patrick Air Force Base in Florida.
Cotton's path to the Air Force began at North Carolina State University, where he participated in the ROTC program and earned a degree in political science. He earned a master's degree at Central Michigan University and completed additional educational work through Squadron Officer School and Air Command and Staff College at Maxwell Air Force Base, as well as the U.S. Army War College. He has also completed leadership development coursework through Harvard University's Kennedy School of Government and its Graduate School of Education.
Cotton has earned a variety of awards during his career, including the Distinguished Service Medal, the Defense Superior Service Medal, the Legion of Merit, the Defense Meritorious Service Medal, the Meritorious Service Medal, the Air Force Commendation Medal and the Air Force Achievement Award, among others.
Watch commencement live: AUM will stream each commencement ceremony live for family and friends who are unable to attend in person. Clicking the link will take you to a new page. Simply click on the Fall 2018 semester from the menu options on the left and choose the morning or afternoon ceremony. The live feed will begin at the precise start time for each ceremony.
Social media: Fall 2018 graduates are encouraged to use the social media hashtag #AUMgrad2018 with their commencement photos.