AUM Weekly 1-12-16: Chancellor search on schedule; Troy and Mary Burrus scholarship
AUM Weekly 1-12-16: Chancellor search on schedule; Troy and Mary Burrus scholarship
by Caitlin Forrest | Jan 12, 2016
HEADLINES
Chancellor search on schedule; interviews being scheduled
The search for a new Chancellor is under way and on schedule. The committee has been busy reviewing applicants and has narrowed the pool of prospects to just over a dozen people. Through the reference check process, that list will be narrowed further, with fewer than 10 candidates moving to the next phase. Initial interviews will take place off campus Jan. 23–24. Finalists will be invited for on-campus interviews in mid-February. The committee will assemble and circulate a schedule of opportunities for faculty and staff to meet the finalists.
Troy and Mary Burrus establish scholarship
Troy Burrus ('88) and Mary Burrus ('87, '90) have established the Troy and Mary Stonaker Burrus Endowed Scholarship at Auburn University at Montgomery. This scholarship is for students enrolled in any program at AUM who have a minimum GPA of 3.05 on a 4.0 scale.
Mary Stonaker Burrus retired from the Air National Guard in March 2015. She began her military career as an enlisted airman and was commissioned as an information management officer after she completed her B.S. in Mathematics and M.Ed. from Auburn University at Montgomery. After teaching high school mathematics for three years, Mary accepted a full time position with the Air National Guard, where, over the course of her career there, she served as a mission support group commander; the director of Manpower, Personnel, and Services; and a Secretary of Defense Corporate Fellow assigned to Johnson & Johnson at their corporate headquarters.
Troy Burrus graduated from Auburn University at Montgomery with a B.S. in Business Administration, majoring in Accounting. After working as an accountant in Birmingham, Atlanta, and Knoxville, Troy worked as a special agent with the Internal Revenue Service Criminal Investigation Division in Birmingham and then Washington, D.C., until he was promoted to senior analyst in 2010. In July 2012, he was selected to be a supervisory special agent and, in October 2015, moved to the Seattle, Wash., office of the Internal Revenue Service as an assistant special agent in charge.
Troy and Mary met as students at Auburn University at Montgomery and have been married for more than 25 years. Throughout their careers, they never have forgotten their roots at AUM, as evidenced by their recent gift to the university. "It's our way to give back to an organization that was there for us," Mary said, "and that allowed us to get our higher education in a way that worked for us."
"It has been a pleasure meeting Mary and Troy and an honor to have worked with them to establish this generous endowment for our students," said Marilyn Ray, Associate Vice Chancellor for Advancement.
Parking spaces reallocated near Athletics Complex
Based upon parking patterns and spot usage, 30 parking spots previously marked as orange faculty/staff reserved spots have been reallocated to white general spaces. The reallocated spaces are located between the Athletics Complex and Education Building, running parallel to the tennis courts. A total of 65 orange reserved parking spaces remain in this area around the Athletics Complex and between the Athletics Complex and the Education Building. It has been observed over recent months that only about 60 of the 95 total spaces in this area were consistently used. The reallocation will allow more spaces for general parking.
Learning Center Tutoring Hours
The first day of Spring Semester 2016 tutoring is Wednesday, Jan. 13.
Learning Center — WASC, 2nd floor Library Tower
Monday–Thursday | 9 a.m.–6 p.m.
Friday | 9 a.m.–12 p.m.
North Commons
Monday | 4–6 p.m.
Wednesday | 4–6 p.m.
Instructional Support Lab, Goodwyn Hall 203
Monday–Thursday | 9 a.m.–9 p.m.
PEOPLE
Olson featured in 'U.S. News and World Report,' 'O' magazine
Dr. Michele Olson, professor in the Department of Kinesiology, was recently featured in U.S. News and World Report regarding her work on developing algorithms for cardio equipment in the fitness industry and on how and why the read-out information on cardio machines, such as calories burned, is frequently inaccurate (by as much as 30 percent). For those who frequently use elliptical machines, stair steppers, and electronic cycles, you can read the full text here. This is Olson's second time as a noted expert this year in U.S. News and World Report.
Olson also was recently quoted by "O" magazine in December for her expertise on abdominal conditioning. Read the feature here.
Hughes earns accreditation in public relations
Megan Hughes, Senior Manager for Marketing & Communications in AUM's College of Business, has successfully completed the Examination for Accreditation in Public Relations, entitling her to use the APR professional designation. The Universal Accreditation Board, a consortium of nine professional communication organizations that directs this competency certification program, made the announcement.
The accreditation program aims to improve the practice of public relations by assessing competence in 60 areas of knowledge, skills and abilities associated with the profession. The examination is designed for public relations professionals with five to seven years of job experience and/or a bachelor's degree in a communication field. Candidates who successfully complete the rigorous process, including presenting a portfolio to a Readiness Review panel of three peers and sitting for a computer-based Examination, are granted the APR designation.
"Earning my APR was very important to me," said Hughes. "It certainly wasn't an easy task, but then again, if it were easy, everyone would have this designation!" She added, "I couldn't have done it without the support of Dr. Rhea Ingram or Dr. Katherine Jackson. They both supported me along this journey and that's not something every PR professional can say. For that I feel very fortunate."
Former AUM students published in 'Works of Ben Jonson'
AUM students are surprisingly well represented in the recently published Cambridge Edition of the Works of Ben Jonson, according to Dr. Bob Evans of the Department of English and Philosophy. Jonson, a contemporary and friend of Shakespeare, was a poet and dramatist who lived from 1572–1637.
The new edition of his complete works, published both in print and online by Cambridge University Press, supersedes the older Oxford edition (prepared from 1925-1952) and is likely to last well into the 21st century, Evans said.
"A number of the works cited in the Cambridge edition were prepared by students at AUM and were published in academic journals in the late 1990s and early 2000s," Evans noted.
Most of these works were bibliographical in nature, but a number were also historical and interpretive.
Among the former AUM students whose works are referred to in the edition are Lynn Bryan, John Burdett, Katie Magaw, Kurt Niland, and Jon Wright.
Evans said that a number of other students have also published on Jonson in various academic journals and books. These students include Kimberly Barron, Clint Darby, Dan Davis, Eric Atkins, Deborah Hill, Ann O'Clair, and Carolyn Young.
"AUM has a long track record of getting its students — even undergraduate students — published in serious scholarly outlets," Evans noted, "and the fact that the work of these students is cited by the various Cambridge editors is a nice tribute to the students' hard work. I often tell students that good, solid bibliographical work never loses its relevance, and it's nice to see that statement confirmed in this way."
Fletcher to present at College Goal Tennessee
The Office of Admissions is happy to announce that AUM Admissions Counselor Lauran Fletcher will present at College Goal Tennessee 2016 with Taylor King from Columbus State University. The presentation is titled "Back to Your Future: What you should know about preparing for college."
The purpose of the presentation is to provide a timeline for the admissions process/college search, explain how to organize and gather information, and discuss how to navigate campus visits, and to answer other questions students may have.
Simmons' proposal for paper on Eusebius and Porphyry accepted for reading at meeting
The proposal for a paper submitted by Michael B. Simmons, Professor of History, has been accepted by the executive committee of the North American Patristics Society to be read at its annual meeting (May 2016) in Chicago. Titled "The Theophany Book V: The Case of Eusebius and Porphyry," the paper will contain hermeneutical and exegetical analyses of key texts in Syriac and Greek that demonstrate that Eusebius is responding to the polemical (anti-Christian) works Contra Christianos (Against the Christians) and Philosophy from Oracles of Porphyry of Tyre. The paper is a part of a larger research project for Simmons' next book, Eusebius of Caesarea: A Theology of Salvation History.
Amoroso published in 'Asia Pacific Journal of Information Systems'
Don Amoroso, Lowder-Weil Endowed Chair and Professor of Information Systems in AUM's College of Business, has published a research paper entitled "Exploring the Personal Innovativeness Construct: The Roles of Ease of Use, Satisfaction and Attitudes" in the Asia Pacific Journal of Information Systems.
"This research paper looks at the variables that are involved in a consumer's repurchase intention and adoption with mobile applications," said Amoroso.
"The research results found that personal innovativeness, early acceptance of an innovation, was strongly correlated to repurchase intention. Personal innovativeness also explained consumer satisfaction through attitude of the consumer. This research helps to define personal innovativeness and its impact on consumer repurchase intention and is important to online retailers who count on repeat sales. Online retailers may build factors that encourage personal innovativeness, such as co-creation through user participation in consumer focus groups."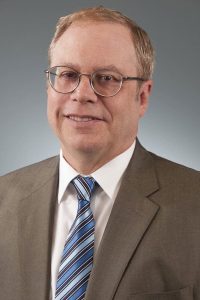 Kinesiology faculty, students host educational family fun night, present at conference
Dr. Erin Reilly and Andria Walker, both of the Department of Kinesiology, sponsored a night of family fun, sharing information about nutrition and fitness at Brewbaker Primary School in Montgomery. The service, provided to parents and children, has been well received by the community. Read more here.
Drs. Reilly and Williford and Ms. Walker also provided several key presentations, many of which included students, at the Alabama State Association for Health, Physical Education, Recreation and Dance Conference in Birmingham, Ala., in late November. The presentations included:
Walker, A. and Reilly, E. (2015). EdTPA Roundtable.
Reilly, E., Higginbotham, T., Oliver, A., Mason, D., Guffey, T., Sanders, K., & Williford, H. (2015). Activities and games to improve neuromotor readiness for learning.
Reilly, E., Higginbotham, T., & Williford, H. (2015). Neuromotor connections to education.
Dr. Michele Olson, professor of kinesiology, also led a session entitled "High Intensity Interval Training: HIIT or MIss?" and co-authored a poster presentation with graduate student Holly Clarke on research they conducted about metabolic training.
Chon's article accepted by 'Homicide Studies'
Dr. Don Chon, assistant professor in Department of Justice and Public Safety, recently had his solo-authored research article accepted for publication in Homicide Studies. The article's title is "National Religious Affiliation and Integrated Model of Homicide and Suicide."
Yarber-Allen appointed department chair
Congratulations to Dr. Annice Yarber-Allen on being appointed the new department chair for the Department of Sociology, Anthropology and Geography in the College of Public Policy and Justice.
Farrow participates in Russian-American roundtable
Dr. Lee A. Farrow, director of the Center for Excellence in Learning and Teaching and Distinguished Teaching Professor in History, participated in a roundtable on teaching Russian-American relations at the recent conference of the Association of Slavic, East European and Eurasian Studies in Philadelphia. Farrow spoke about the importance of teaching Russian history to American students and how such interactions can create a higher degree of understanding and interest in Russia and its rich culture. Farrow's comments, along with those of her fellow panelists, were recently quoted in an article on the website Russia Direct.
REMINDERS
Alumni Association membership rates to increase in January
The Auburn University at Montgomery Alumni Association is continually expanding its efforts to engage alumni and friends of AUM through campus events and programming. Alumni Association membership not only provides great benefits to our members but also supports alumni association activities as well as scholarships and faculty awards.
Effective January 1, 2016, annual alumni and annual friend membership categories will increase by $10. All other categories, including life and new graduate membership categories, will remain at the same rates. This will be the first membership rate increase in more than a decade.
Auburn University at Montgomery Alumni Association membership fees effective January 1, 2016:
Annual Alumni: Individual $45 | Joint $60
Annual Friend: Individual $60 | Joint $85
New Graduate: Individual $15 | Joint $30
Life: $500 or 5 annual installments of $100*
*Life memberships are available only to graduates or those that completed academic courses at AUM.
Membership supports AUM and its programs but also benefits alumni by providing discounted rates at the AUM Wellness Center, home and auto insurance discounts, and much more. For a complete list of benefits, visit alumni.aum.edu.
For more information about your Auburn University at Montgomery Alumni Association membership, contact Valerie Rankin at [email protected] or 334-244-3557.
Scale Back Alabama at Wellness Center encourages employees in teams to cut 10 pounds
The Wellness Center will be a private weigh-in site for Scale Back Alabama, so grab a teammate and sign up now!
Kickoff is January 25, and the program will continue for 10 weeks through April 17. All full-time employees are encouraged to sign up at www.scalebackalabama.com.
Free access to the Wellness Center will be granted for two weeks. There is a required minimum of 3 visits per week to the Wellness Center in order to gain 3 additional weeks of free access.
The Alabama Department of Public Health will award prizes to all participants. Also, full-time employees of AUM who participate through the Wellness Center will be eligible for a free, one-year membership to the Wellness Center. Eligibility requires that both teammates lose at least 10 pounds each during the 10-week program.
For information, visit www.scalebackalabama.com or contact Wendy Franklin at 244-3029 or [email protected].
See who you know in Campus Life
AUM's Campus Life page is frequently updated to show photographs of people, events and life around campus. See who you know — or see yourself — in the Campus Life photo album and in this month's photo slideshow.
OTHER EVENTS