AUM Army ROTC seniors selected for active duty and recognized among top cadets nationwide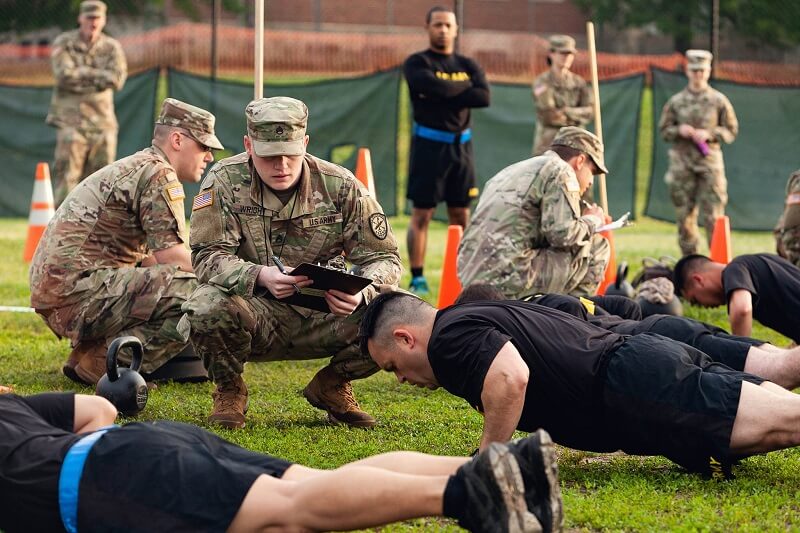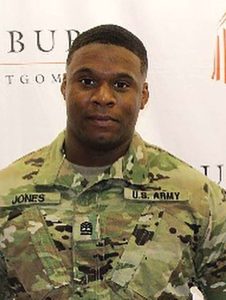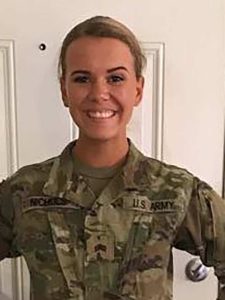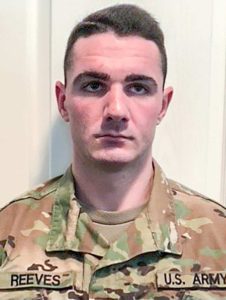 From left to right, AUM Army ROTC cadets Kasey Badger, Michael Jones, Hannah Nichols and Noah Reeves.
Kasey Badger, a senior in Auburn University at Montgomery's Army ROTC Mustang Battalion, looks forward to soon serving her country as an active duty officer.
When Badger graduates in Spring 2021, she will be one of four AUM seniors selected by the U.S. Army for entry into active duty upon graduation. Joining her are AUM Army ROTC Mustang Battalion members Michael Jones, a fine arts major; Noah Reeves, a criminal justice major; and Hannah Nichols, an international business major.
This year's selection for active duty officers among university ROTC programs was extremely competitive with only 3,500 students being selected out of all Army ROTC cadets nationwide, said Lt. Col. Paul Carlock, professor of military science for AUM's Army ROTC program.
"We are extremely proud of their achievements and that these four cadets will be moving on to active duty to serve our country," Carlock said. "AUM's Army ROTC program equips graduates with leadership skills to go on to military or civilian careers. While students, our ROTC cadets also serve as student leaders in campus activities, presidents of student organizations and as members of academic honor societies."
Badger, an AUM Honors Program student and political science major, also has been recognized as a 2020 Distinguished Military Graduate (DMG) for her GPA, involvement in ROTC, community activism and serving in campus leadership roles. The highest award for graduating ROTC seniors, the honor is only given to the top 20 percent of all Army ROTC cadets nationwide every year.
"This ranking is determined by academic performance, physical fitness, leadership, and campus involvement," Badger said. "It was four years of very hard work, but I am very excited and honored to have been designated as a DMG!"
During her four years at AUM, Badger has been involved in the AUM Honors Program's on-campus food pantry to help fight student food insecurity and has helped with campus clean up events, food drives, and served as a guest speaker at AUM donor events. She plans to continue her involvement in community work as an active duty officer.
Her interest in military service began with learning that both her grandfathers were military officers, Badger said.
"My paternal grandfather served in Vietnam in the U.S. Air Force and my maternal grandfather served in Korea in the Army infantry," she said. "Though one has passed on now, they were both excellent role models for me growing up and had great things to say about their time in their respective branches."
In addition to her family connections, Badger said the U.S. Army is "well suited to my talents and goals."
"I intend to serve out my commitment as an active duty officer and if all goes well then I'll extend my commitment," she said. "I plan to continue my education and earn a master's degree in political science as well."