Auburn University at Montgomery waives ACT/SAT test requirements for prospective students
Auburn University at Montgomery (AUM) will temporarily waive ACT and SAT testing requirements for new incoming students seeking admission for the upcoming summer and fall semesters.
The change is the most recent adjustment to student academic requirements made by AUM's leadership to deal with the unprecedented challenges of the novel coronavirus (COVID-19) crisis. AUM's decision also falls in line with similar actions being taken by other universities and colleges nationwide in response to the ACT national test date deadline being postponed from April 4 to June 13 and the National College Board's May 2 SAT test date being cancelled.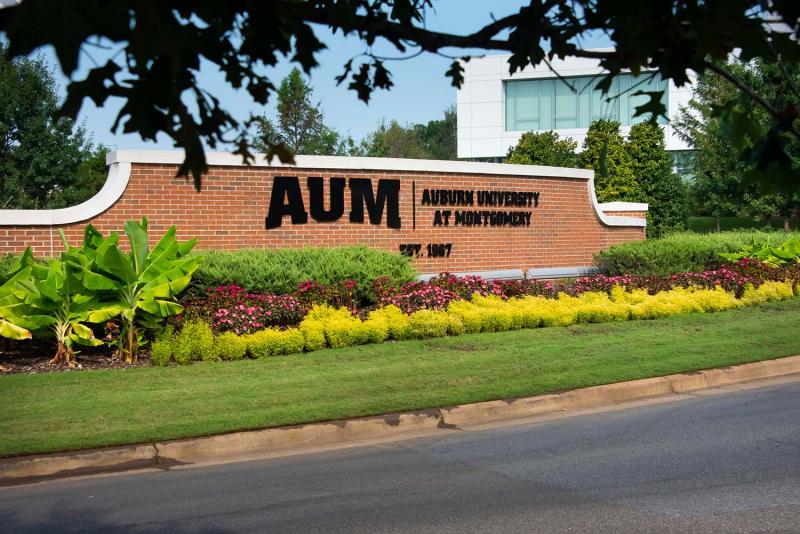 "We are continually adapting to the circumstances presented by the COVID-19 pandemic," said AUM Chancellor Carl A. Stockton. "For Auburn University at Montgomery, this has meant modifying the ways we serve our current students and recognizing the hardship it places on those students seeking admission to our university. By waiving the ACT and SAT test requirements, we will ensure that every student has the opportunity to pursue their academic dreams without any further hardships."
Domestic and international undergraduate students applying to AUM during the 2020-21 academic year will need to submit only a high school transcript and an AUM application, said Sameer Pande, associate vice provost for enrollment management and student affairs. AUM is also temporarily waiving the admission application fee for undergraduate students to ease the application process, he said.
"We felt it was necessary to take these steps because a lot of high school students had planned to take ACT and SAT exams in April, May and June and right now, with the COVID-19 crisis ongoing, we want them to know with certainty whether they can get into the university so that they can move forward with planning their academic careers," he said.
Students will still need to meet other AUM admission standards, including a minimum 2.3 grade point average (GPA) for new incoming high school students and a 2.0 GPA for transfer students. International students will still need to provide proof of English proficiency as well, Pande said.
"AUM is a community-minded university," he said. "In these uncertain times, we have to step up as leaders in higher education to serve our stakeholders. With the uncertainty from ACT/SAT exams, we are ensuring that we admit students in a timely manner so there is no gap in their academic journey."
The ACT/SAT waiver will not impact students' financial aid as long as a Free Application for Federal Student Aid (FAFSA) application and normal supporting documents are submitted in a timely manner.
About Auburn University at Montgomery
Established in 1967, Auburn University at Montgomery (AUM) is a four-year regional institution accredited by the Commission on Colleges of the Southern Association of Colleges and Schools and ranked among the top regional comprehensive universities in the South by U.S. News & World Report. Located in Alabama's vibrant state capital, AUM offers more than 90 undergraduate and graduate-level degree programs and certifications.