Auburn University at Montgomery selects Stallings as next University Honors Program director
Auburn University at Montgomery selects Stallings as next University Honors Program director
FOR IMMEDIATE RELEASE
Auburn University at Montgomery selects Stallings as next University Honors Program director
Auburn University at Montgomery's efforts to grow its University Honors Program will be guided by a new director.
Lynn Stallings, the director of Kennesaw State University's Honors Program, will join the AUM staff on July 1. Auburn University at Montgomery Provost and Vice Chancellor Mrinal Varma said Stallings' hiring will enable the university to develop "a more robust and integrated" honors program that offers students service learning, community engagement opportunities and leadership development opportunities.
"Dr. Stallings' impressive credentials, extensive experience and familiarity with Auburn University at Montgomery make her the ideal choice to help us take our honors program to the next level," Varma said. "Growing our honors program and enhancing its offerings represents a strategic priority for the university and will help us attract talented students from the River Region and beyond."
A native of Montgomery, Stallings earned a master's degree in secondary education with an emphasis on mathematics from AUM. She earned a bachelor's degree in mathematics and physical education from Auburn University and a doctorate in mathematics education from the University of Georgia. At Kennesaw State, Stallings has served in a variety of administrative roles, ranging from chair of the Department of Mathematics and Statistics to interim associate dean of graduate studies in the Bagwell College of Education, chair of the Department of Secondary & Middle Grades Education and interim dean of University College.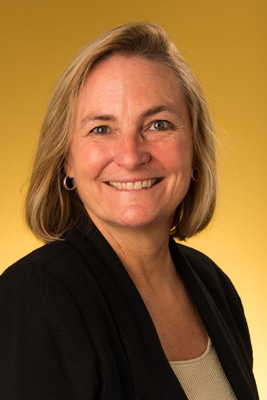 As director of Kennesaw State's Honors Program, she oversaw operations and assessment of a program with 1,200 students. She said Auburn University at Montgomery's proximity to a variety of cultural centers, as well as a diversity of governmental agencies and industries, presents a world of possibilities for student learning and leadership development.
"As I learned more about the vision of Chancellor [Carl] Stockton and Provost Varma and the enthusiasm of the Honors faculty, I became even more excited about the direction Auburn University at Montgomery is moving in," Stallings said. "I want to be a part of the very promising future ahead of AUM and the opportunities available because of its location in the capital city with so many cultural and business resources. AUM has an excellent honors program, and I'm excited to have the chance to work with faculty and students to build on the strong foundation of the program so that we can advance to the next level."
Stallings said Auburn University at Montgomery's Honors Program can be particularly impactful in the lives of first-generation university students and "non-traditional students" who may be balancing careers or families while attending college.
"I've learned now much of a difference a university can make with first-generation and non-traditional students," she said. "A strong honors program can provide them with opportunities to explore options for their futures that they might not have previously envisioned."
Auburn University at Montgomery Associate Provost for Undergraduate Studies Joy Clark said Stallings' experience, as well as her understanding of AUM, will position the honors program for success. "I have had the pleasure of working with the University Honors Program for more than 20 years," she said. "In that time I have watched it change and grow under the leadership of the various directors, but most dramatically under the previous two. I am thrilled to welcome Dr. Stallings as the new director and have full confidence in her ability to take the program to the next level, where it will serve as a center of both excellence and service."