Auburn University at Montgomery named `Military Friendly School'
Auburn University at Montgomery named `Military Friendly School'
FOR IMMEDIATE RELEASE
Auburn University at Montgomery named `Military Friendly School'
Auburn University at Montgomery earned recognition on the newly released list of 2019-2020 "Military Friendly" universities published by Victory Media. AUM was the only River Region school to make the list and ranked among the top five universities in Alabama.
Auburn University at Montgomery earned "bronze" status in the annual Military Friend Schools survey, the longest-running comprehensive review of college and university investments in serving military and veteran student populations.
"We are honored to be designated a `Military Friendly' university and have taken a number of steps to enhance the educational experience of active duty military, veterans and reservists," Auburn University at Montgomery Chancellor Carl A. Stockton said. "We count many military veterans among our student body, faculty and staff and alumni base. We are proud of their service, and we are proud of our history of serving members of the military community."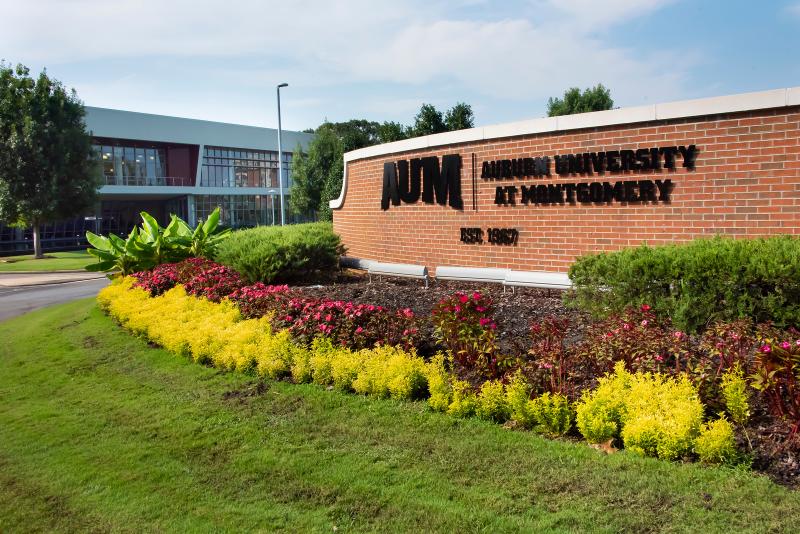 Victory Media, the publisher of G.I. Jobs and the website militaryfriendly.com, evaluates universities in such categories as academic policies and compliance, admissions and orientation processes for active duty and military veteran students, culture and commitment to support of military students, financial aid and assistance and graduation and career outcomes.
"We have placed particular emphasis on making a quality higher education more accessible and affordable for military personnel and their qualified dependents," Auburn University at Montgomery Provost and Senior Vice Chancellor Mrinal Varma said. "Beyond that, we have been purposeful in our efforts to enhance the university experience for student veterans, active duty military and their dependents. Our Veterans Liaison, Rudy Tobias, has done a fantastic job of building a close-knit community and our Veterans and Military Information Center serves as a one-stop resource for individuals who may have questions about such things as Veterans Administration and G.I. Bill benefits, transcripts and scholarship opportunities."
Auburn University at Montgomery offers the Military and Family Scholarship for active duty military personnel, veterans and the dependents of military personnel. Scholarship recipients save 15 percent on undergraduate tuition and 35 percent on graduate school tuition. AUM also offers two-, three- and four-year ROTC Campus-Based Scholarships, the Guaranteed Reserve Forces Duty (GRFD) Scholarship and the Green to Gold Scholarship.
The university also offers the AUM Guard Card, a first-of-its-kind program in Alabama that provides active duty Alabama National Guard members enrolled at AUM with up to $1,000 to offset the cost of textbooks, academic supplies and on-campus meals during the academic year.
AUM's extensive list of student clubs and organizations also includes a Student Veterans of America chapter. In fall 2018, AUM launched Veterans Week, which commemorates the university's history of educating military members and honors students, faculty and staff who have served or are serving in the military, reserves and National Guard. The university unveiled dedicated parking spaces for Purple Heart recipients during the weeklong celebration.