Auburn University at Montgomery psychology expert discusses identifying signs of PTSD, coping with pandemic fatigue during COVID-19
With no end in sight to the COVID-19 pandemic, it is common for people to begin to experience pandemic fatigue and stress, says Auburn University at Montgomery psychology professor Peter Zachar.
Five months into the COVID-19 crisis, people still need to practice social distancing at school, in stores and in the workplace to prevent the virus' spread, resulting in many people having increased anxiety and depression related to isolation, a lost sense of control, and the inability to have choices, Zachar said.

"When large-scale disasters such as COVID-19 occur, they are usually long-lasting and create widespread disruption of everyday life, leaving people with high levels of uncertainty and placing more people at an increased risk for developing post-traumatic stress disorder," he said. "In terms of disasters, COVID-19 is potentially pretty severe."
The good news is that typically two-thirds of people have a "resilience trajectory" despite considerable stress, and eventually adapt enough to maintain functionality, research shows. Another 25 percent have a recovery trajectory in which they develop significant symptoms, but regain adaptive functioning once the stress is alleviated, Zachar said.
"Some people unfortunately will continue to experience symptoms, which become chronic," he said. "Time will tell if the all-encompassing nature of this pandemic results in different outcomes than are typical."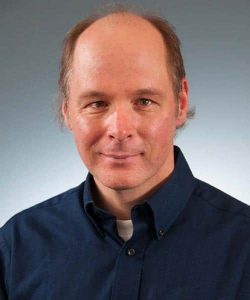 As pandemic fatigue becomes a growing problem during the COVID-19 crisis, so will people's impulse to engage in risky and self-destructive behaviors, Zachar added. The amount of stress a person experiences is compounded when they have a history of disorders such as PTSD, depression or substance abuse, he said.
"If we think specifically about post-traumatic stress disorder (PTSD), front-line health care workers who are witnessing people dying alone in the hospital are at risk," he said. "People who become sick and have to be hospitalized or who have a loved one become hospitalized would be susceptible to increased risk as well."
COVID-19's economic impact – which includes the shutdown of both small and national businesses and high unemployment rates — also can't be ignored as a stress trigger in individuals. A lack economic resources increases an individual's risk for disorders across the board, which is another aspect of COVID-19 that makes it so potentially serious, Zachar said.
"Sadly, when a society is experiencing severe stress during trauma-inducing events such as COVID-19, we can expect to see an increase in cases of child abuse, spousal abuse, and elder abuse, especially while people are in lockdown, he said. "When people begin losing emotional control, it's a sign to seek help."
Zachar suggests that people and those around them should pay close attention to these signs and others such as feeling fatigued, overwhelmed, short-tempered, or impulsive.
"If your imagination begins to run away from you with fears and suspicions then it is time to start doing some self-care by making some changes from what you have been doing," he said.
A key to coping with COVID-19, or any trauma event, is finding ways to reduce your stress and to start recognizing anxiety triggers that can led to developing PTSD, Zachar said. He offered the following three tips:
Seek out support from others and offer support to others. Supporting others can be harder to do when you are under a great deal of stress because stress can make you more self-focused. People who are more extroverted will naturally seek out others. Introverts may be more comfortable with distancing for the most part, but they can take a deep dive into their heads, which might not be the best thing for them. They especially have to make an effort to reduce isolation during social distancing by using email, phone calls, and video chats.
Maintain your routines or establish new routines for the pandemic. For example, get up and go to bed at regular times, bath daily, exercise daily, and have regular meals to provide a sense of normalcy, especially if you had similar routines before the pandemic. Doing things that give you a sense of purpose is very important, whatever those activities may be.
Restrict your news media exposure. Do not spend the day or all evening long watching news shows, especially the commentary-type shows because the product they are selling is outrage. Avoid getting most of your news off Facebook posts or political entertainment shows, which can likely increase your exposure to stress, not reduce it. Instead, rely on news from the professional press for your information. While media outlets have conservative and liberal slants, they also have professional standards and as a community probably keep each other honest to some extent.
About Dr. Peter Zachar
Peter Zachar is a professor of psychology and associate dean in the College of Sciences. He also is an Ida Belle Young Research Professor, book author, and serves on the editorial boards of several journals including the Journal of Personality Disorders, Clinical Psychological Science, and Dialogues in Philosophy, Mental Health and Neurosciences. His areas of specialization include philosophical issues in scientific classification with a particular emphasis on the classification of psychiatric disorder.